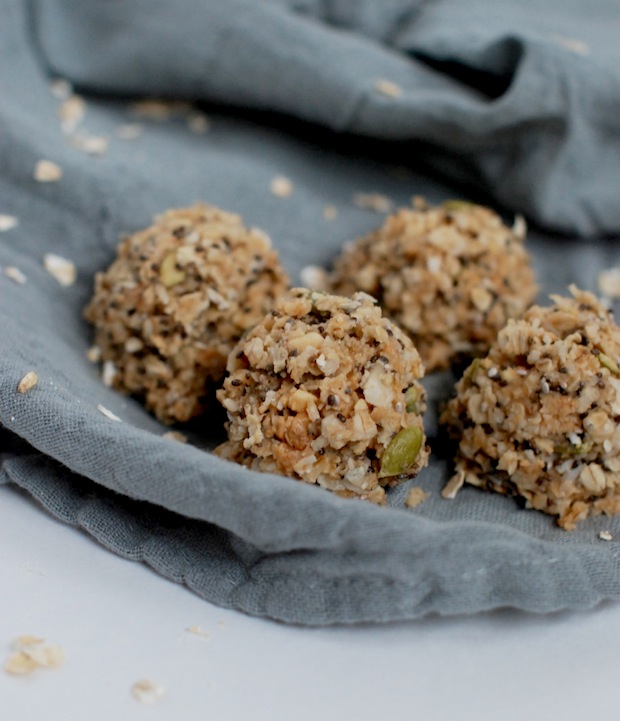 Today started my favourite way possible…sleeping in with no reason to get up and rush out the door! Yay for Family Day! And the best thing about today is that it truly is family day..there's nothing on the agenda. When does that ever happen?? I want to enjoy every moment of it…minus some household chores that seriously cannot be put off any longer. I looked around yesterday and wondered how i didn't notice the bomb going off. Disaster! Before the school week begins, we need to start with a clean slate. Tidied house, laundry done, food and snacks ready for the grabbing. Which brings me to this post (why does it always come back to food??).
I have made a ridiculous amount of No-Bake Energy Bites lately. Ridiculous. Like 3 different batches just last week. The truth is that the kids and i cannot get enough of them. Simple enough that they can be made without adult supervision…no oven time…ready in minutes. And full of good, healthy ingredients. Like chia healthy.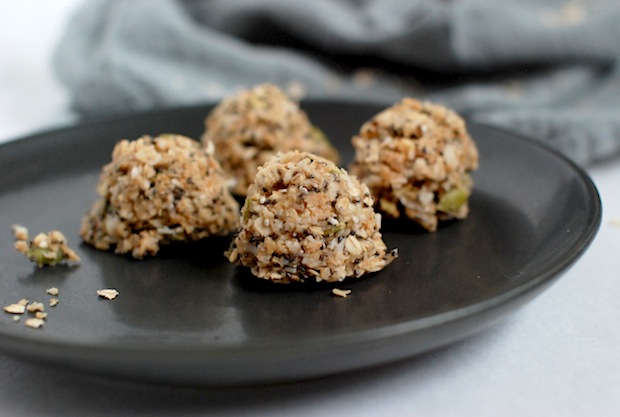 i have to give all the credit to my friend, Marnie, who got me hooked onto them. I seriously crave them every day…and being that i am way more aware of what i am eating lately, i feel little guilt indulging. It may not be the worst idea for me to start monitoring the quantity that i'm helping myself to, as well as my reaction when i realize the container is sitting empty on the kitchen counter! Hope you enjoy xo

No Bake Energy Bites
Ingredients
1 cup organic oatmeal
⅔ cup unsweetened coconut
½ cup organic unsweetened peanut butter
⅓ cup organic honey (i used raw honey)
⅓ cup chia seeds
organic pumpkin seeds
1 tsp vanilla
Instructions
Stir all ingredients together.
Use a cookie scoop to ball the dough.
Place on parchment paper.
Prep
In order to take it a step further in reducing sugar, i plan on trying dates as the binding agent, in place of honey. Stay tuned!