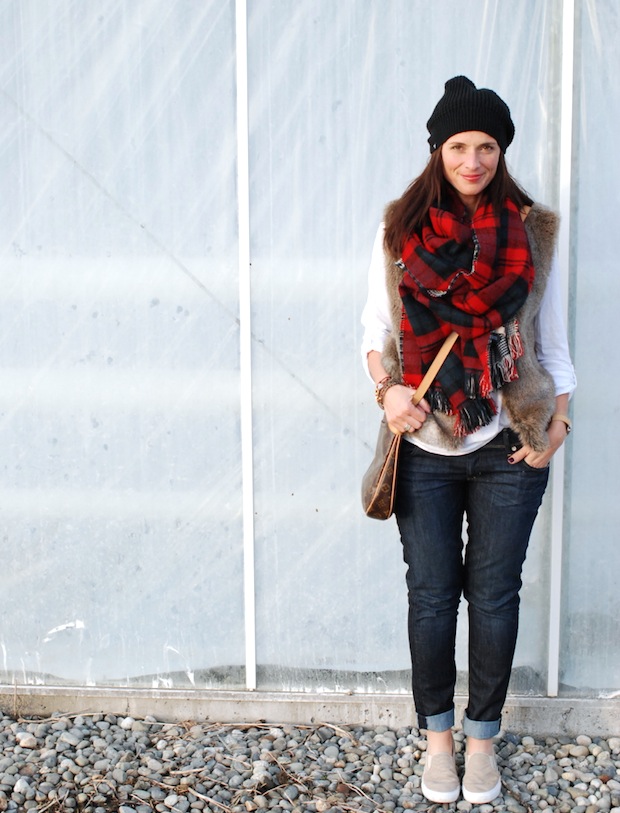 i love days where a big jacket isn't required. Is it wrong for me to be counting down until warmer weather comes our way?? Until then, i will keep warm with hats, vests and my rotation of scarves…this one, a tartan plaid version, is great to pair with basics. It's also super warm which is my gold standard for a scarf worthy of purchasing. Anything itchy, uncomfortable or not functional is just a waste, right?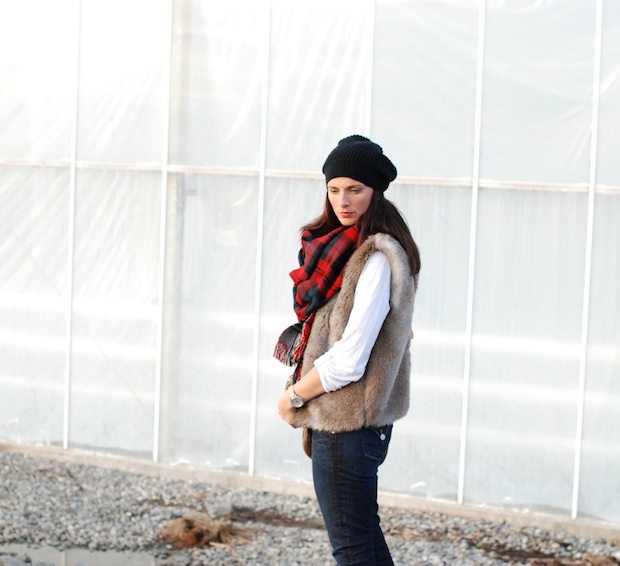 Bad hair day? I've been having so many of them lately…it's been atrocious!  Let's just say this toque has been in heavy rotation lately. It's also perfect when i'm headed to the rink to catch one of Link's hockey games…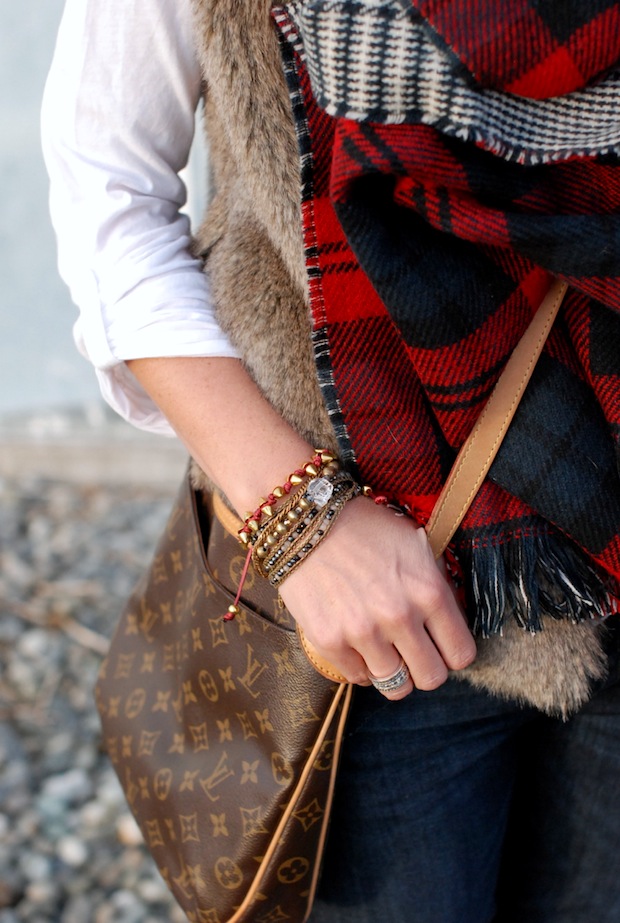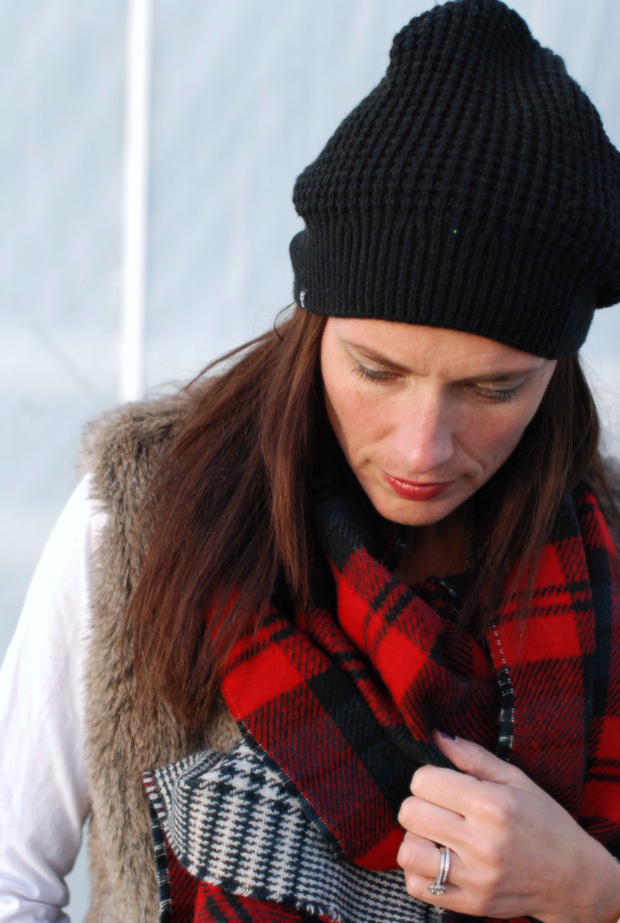 What are you go-to's for casual, comfortable and cozy in winter weather?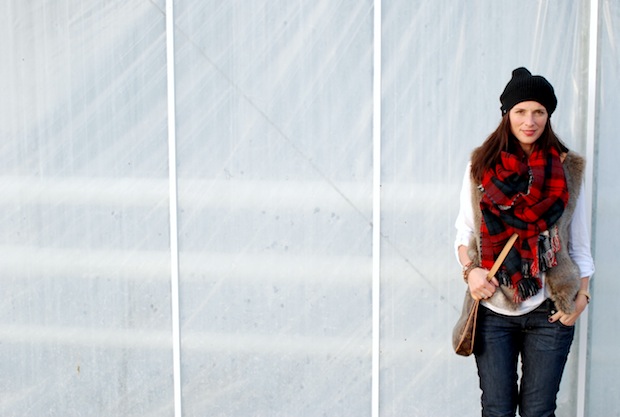 | Denim: Hudson- Nordstrom Rack score, similar here | Vest: Aritzia on sale! |  Long Sleeved Tee similar here |  Scarf  sold out, similar here |  Knit Hat |  Shoes: Gap, old  similar here | Handbag- Louis Vuitton |