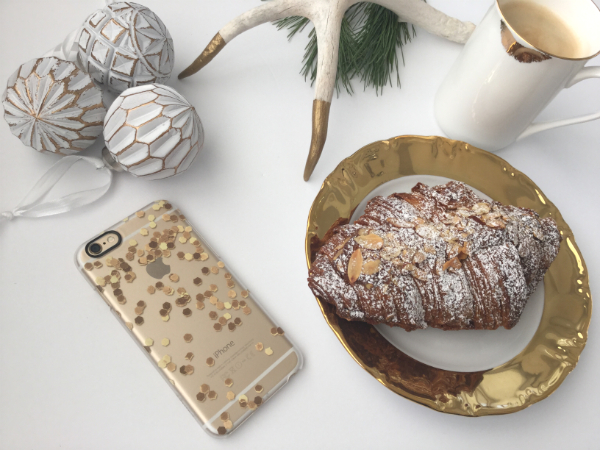 How many of you out there love your iPhone?  I openly love mine!!  It's the accessory that I always have with me and I feel naked without it!  If you are looking for the perfect gift for that hard to buy person, here are some ideas…especially if they love their iPhone as much as I do.  I'm rather biased, but some of these tech gifts work for Androids too.
A great case is a must!  You carry your phone more than your go-to handbag!  It's not been easy to find cases for the 6's.  I have searched and found Casetify….they have a wide selection of cases for most iphones, even the 6 plus.  My faves are the transparent cases with designs by various artists.  They look so pretty with the gold iPhones.  You can also customize a transparent case with a photo and a design.  Or go high fashion with a case in calf hair and gold.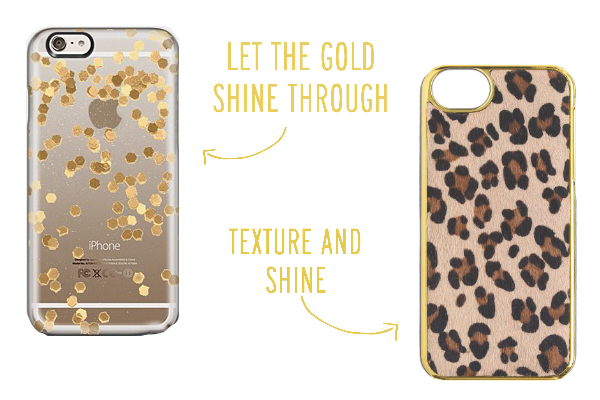 Casetify clear iPhone case by Monika Strigel | J. Crew calf hair and gold iphone 5/5s case
If you want to have some fun with your iPhone, a selfie stick is a must.  And one that has a remote shutter with 30 foot range opens so many options for crazy angles and poses!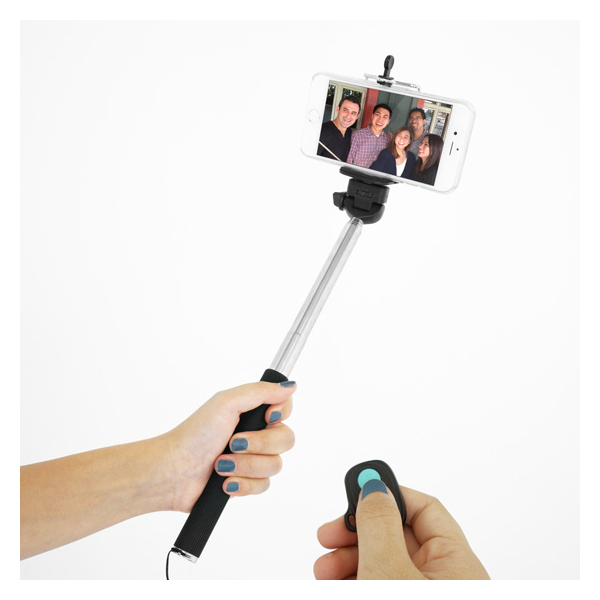 Casetify selfie stick and bluetooth remote shutter
Have someone interested in photography on your list?  There are tons of lenses available for iPhones…I like the idea of a kit of pro-quality lenses replaces a huge camera and bag full of equipment.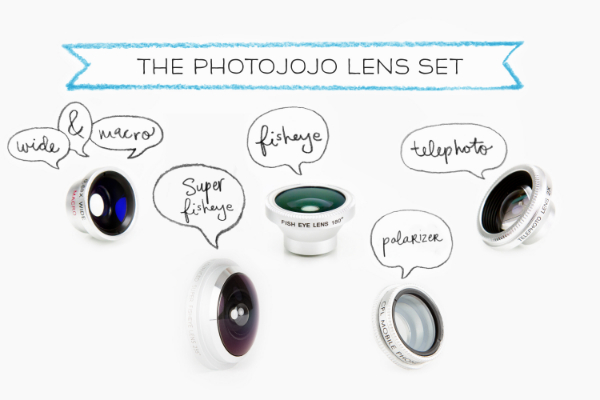 Photojojo iPhone Super Kit Lens Set
We all know the biggest downfall of the iPhone…short battery life!  Never get caught without a charge with a thin, credit card sized compact power card.  For the outdoorsy types on your list (not me!) you can charge your phone with a campfire charger.  I know some dude that would think that this is pretty cool!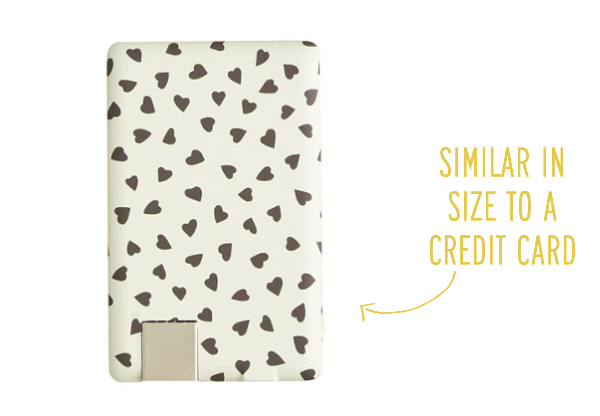 J. Crew power card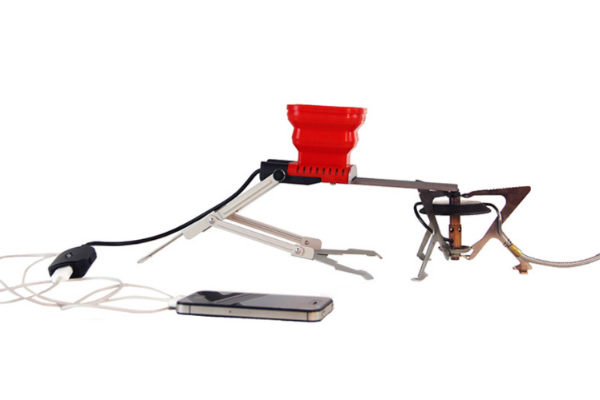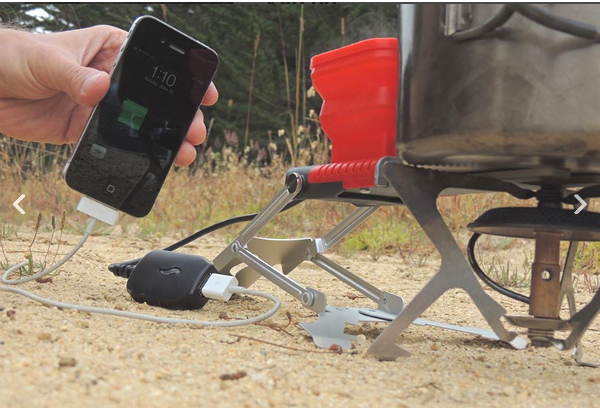 FlameStower portable campfire charger
For the athlete on your list…keep track of your route, calories burned or peek at your texts while exercising with a smartphone mount for your bike.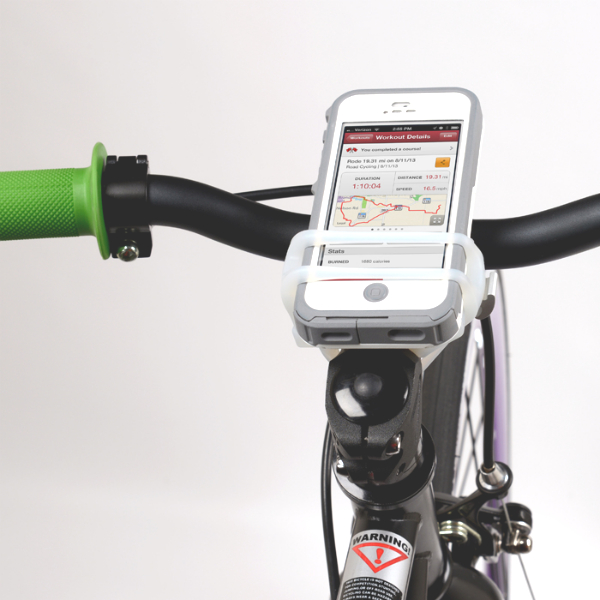 Nite Ize HandleBand smartphone bike handlebar mount or here
Look good while taking calls or listening to tunes with gold and white ear buds.  Some serious ear bling.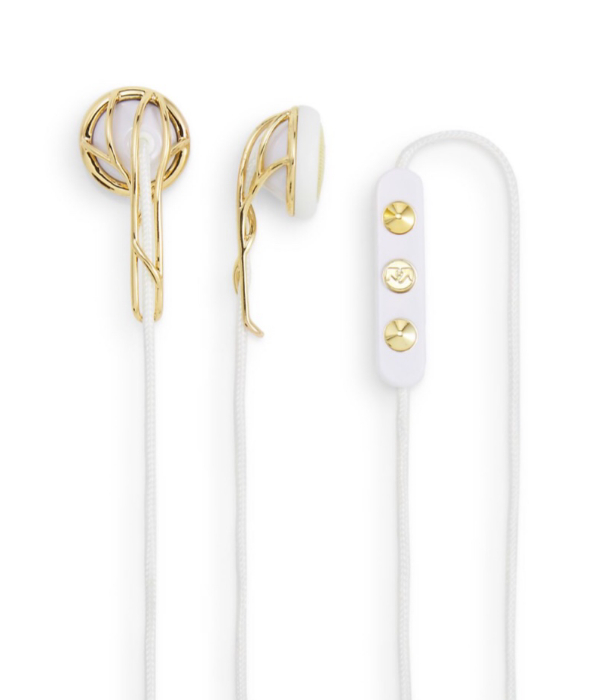 Frends gold Ella ear buds or special offer here (while supplies last)
Did I miss one of your fave iPhone accessories or gadgets?  I'd love to hear what yours is…the more gift ideas we share the better!