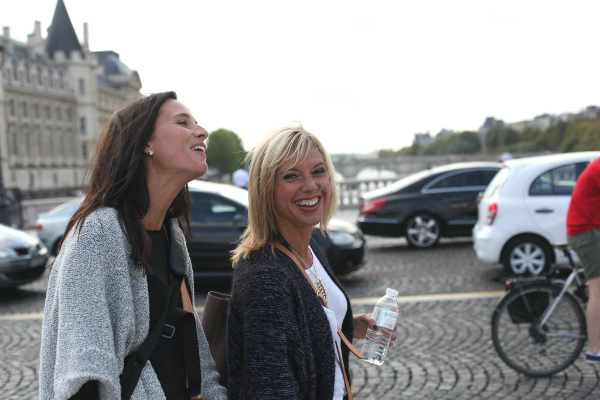 Each season I seem find one piece that I just can't stop wearing!  It becomes my go-to and I have to force myself to wear something else once in a while.  When we were getting ready for Paris, I popped into Aritzia and found this sweater from Babaton.  I tried it on and the shape was perfect for me.  Narrower at the bottom…finally a longer sweater that's flattering if you are short (yup, that's me) or tall!  And the mohair, alpaca wool blend makes it soft, warm and super cosy.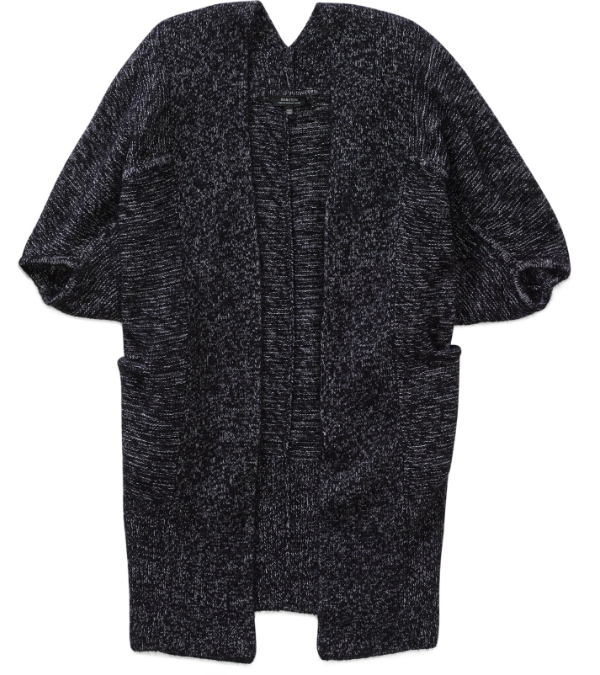 So, it was a done deal and it's been hard NOT to wear it ever since!  It's awesome for travelling.  Pair with tights, a long tee and a scarf…no need for a blanket!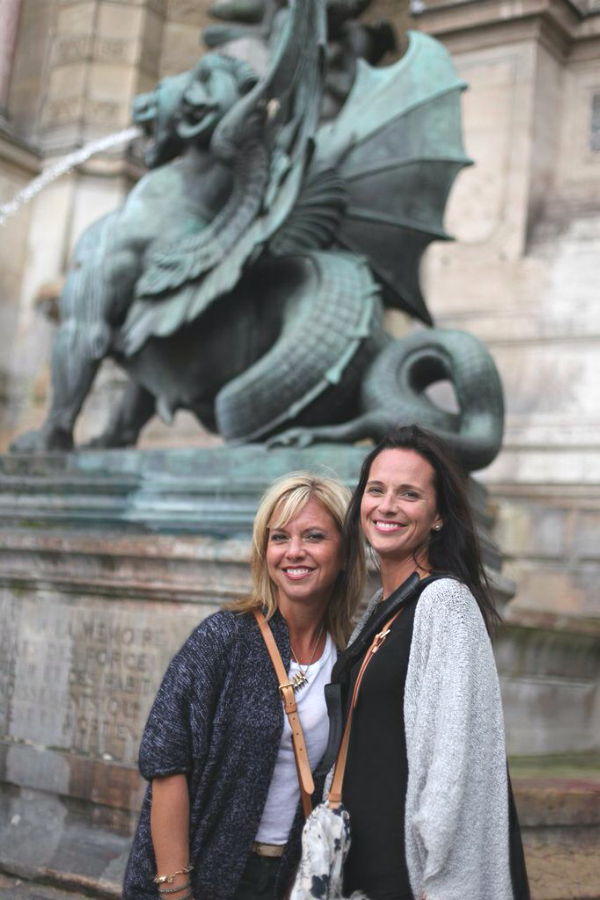 I also love that the half sleeves are loose so that you can wear button downs under without them bunching up.  My pet peeve is trying to pull your shirt sleeve through a narrow arm on your sweater and then the cuff being super bulky!  This sweater is perfect to layer over your plaid button downs.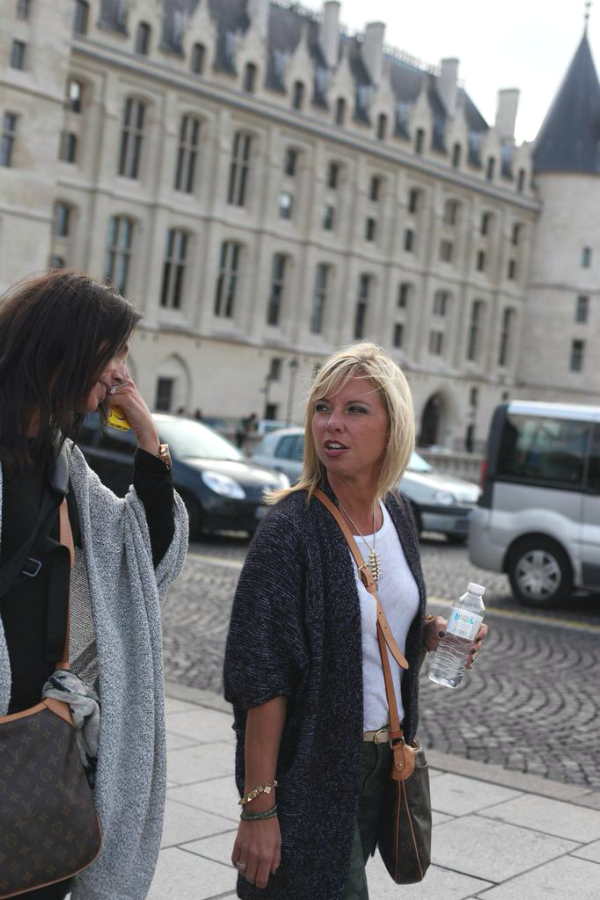 At $195 it is an investment piece, but for me it really doubles as a jacket, but SO much more comfortable!  I'm actually going to put it on right now!
BTW, Laurel is wearing a Community cape from Aritzia.  I would say it's her go-to sweater, right Lo?  Also a great one!  The shape is perfect for mid-taller frames.