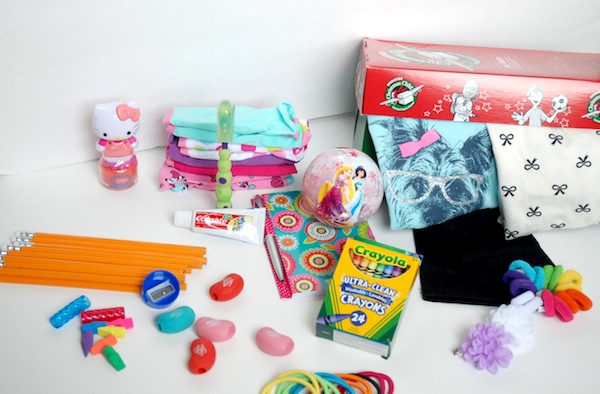 I heard someone say that instagram looks like Christmas has thrown up all over it. I had to admit that it got a laugh out of me…I can't say i would have phrased it that way, but I did feel like Halloween passed and Christmas literally descended in the quiet of the night! While the Christmas preparations do feel that they've commenced a bit early, i am enjoying taking time to do a couple of things in the Holiday spirit that have sometimes been a bit rushed in the past years.
One of which was packing a shoebox with my girls. I'm betting that it's a tradition for many of you…and props to you all! We haven't been consistent with it, but this year we made it a priority and well, i wanted to share it all with you…cuz if you haven't done it before, this is a great year to make it a new tradition!
Operation Christmas Child has been sending shoeboxes filled with toys, treats, supplies and most importantly, love, to children in need around the world for years. Love you ask? I think one way to express love is through the act of giving to others who have very little. Taking the focus off of ourselves and trying to make a difference and impact in someone else's life..no matter how small it might seem. For little kids that have nothing, can you imagine the joy they would feel opening a box a treats…just for them?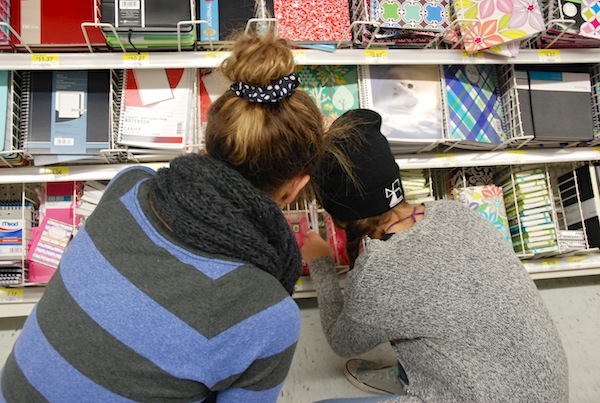 Lexi, Nina and i had a great time together (another awesome bi-product by the way!!) specifically choosing items that we thought would elicit a response of joy and excitement for a little girl aged 5-9. We packed that box full!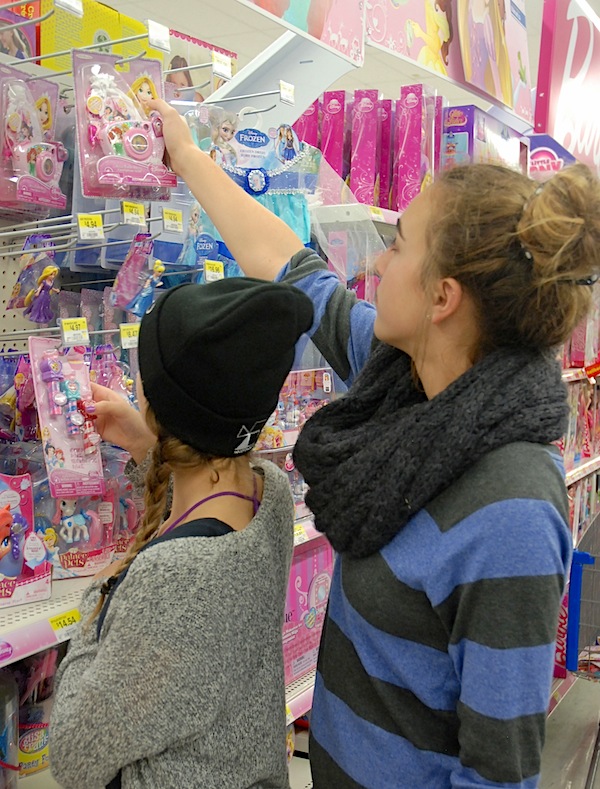 Next week, November 17-23 is the National Collection Week…can you tell that i'm trying to motivate you all to go and pack a shoebox? So much so that we have partnered with Jelly Marketing and Eaglecom Marketing to host a little giveaway to get you all in the spirit! We would love to gift one of you with a $40 VISA Gift Card to shop for your own shoe box gift items. I'm thinking you could pack a pretty awesome box with this gift card…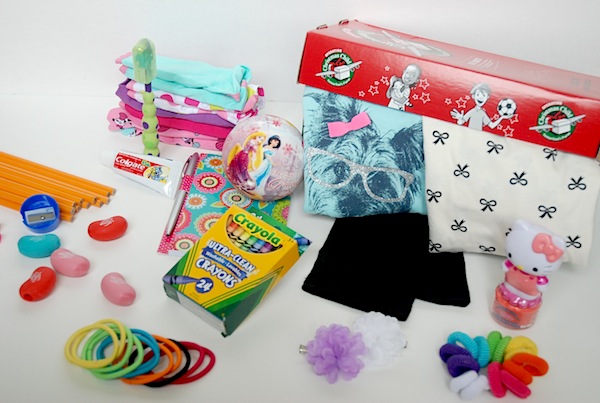 To enter the giveaway: Just leave a comment below on this blog post…i'd love to know if this would be a new experience for you or an annual tradition you would be continuing on with.
Contest open until Friday, November 14th at midnight PST.  Winner will be announced Saturday, November 15th.
**Contest eligible to all Canadian residents.
Note: Shoeboxes can be picked up at a Collection Center near you.
Not convenient? Here are two other options: pack a regular shoebox or fill one on-line here
Let's fill up those shoeboxes!