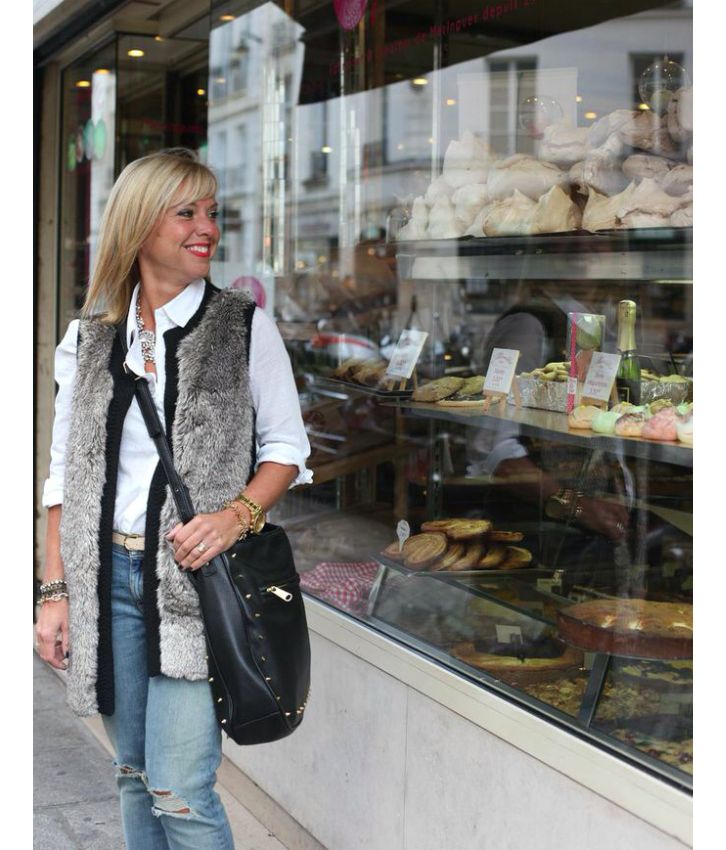 Thanksgiving here in Canada is a bit of a curious holiday for me.  Some Thanksgivings we have sat in the sun at my parents' pool and others have been spent indoors in cozy sweaters while it has poured outside.  In any case, I hope that all our Canadian readers had a great Thanksgiving filled with great food and family time.  And if you are having your turkey today….which we are…enjoy!!
Besides thinking about the stuffing and homemade cranberry sauce I'll be eating today, I woke up today and realized it's 10 sleeps to The Paris Pop-Up at HighStreet!!  There's still much to be done and we will be in high gear the next 10 days…Ratzlaff peeps, you've been warned!  But Laurel, Taya and I are so excited!  We've rounded up our faves from over 40 local artisans and I have to say that I can't wait for you to see what we've chosen.  It's going to be a great opportunity to get a jump on your Christmas shopping.
One question we've been asked a lot is "What did you bring back from Paris"?  We did some serious marketing and shopping!  Here's a sneek peak….
Open air markets in Paris are totally different from yard sales here.  They are a mine field of antique silver, glassware, iconic mid century furniture and handmade textiles.  We would have loved to have brought furniture back, but scarves weighed a lot less!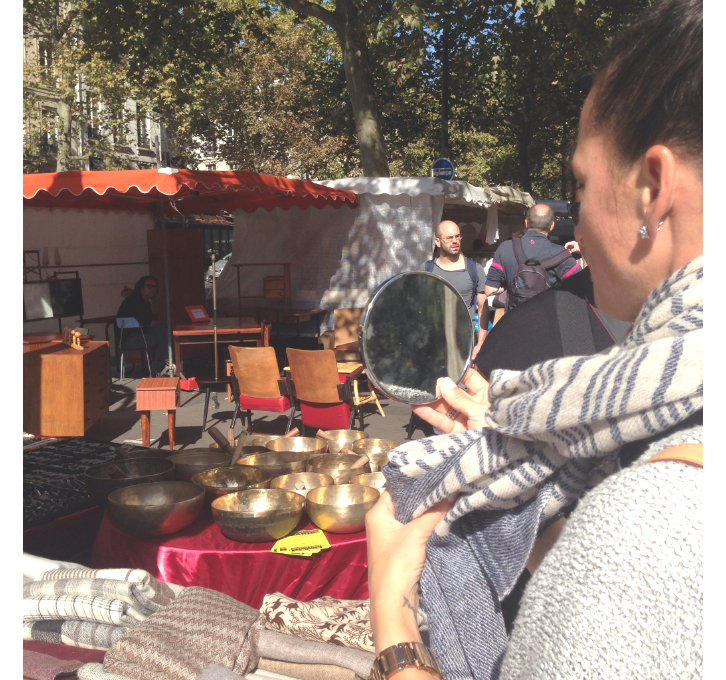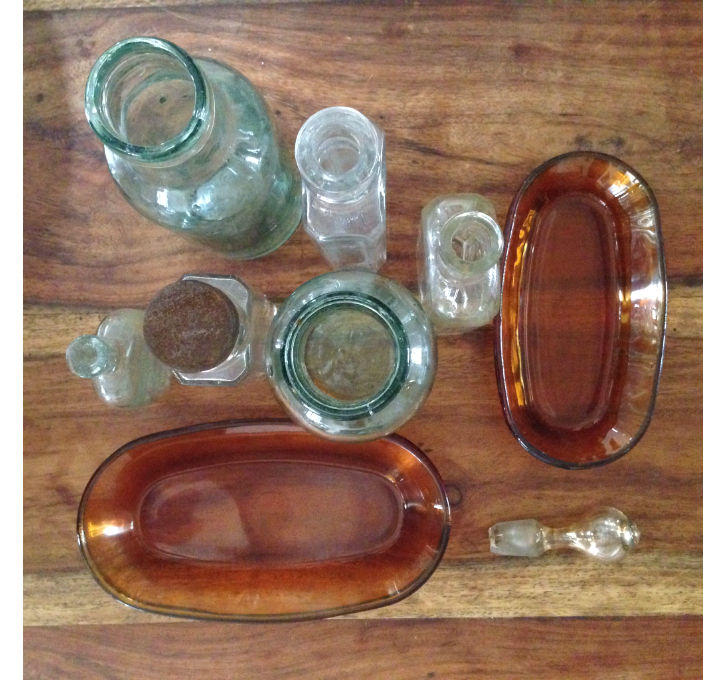 This gentleman was quite the character!  He has a passion for collecting vintage "tire-bouchons"…corkscrews…and he had many that were over 100 years old.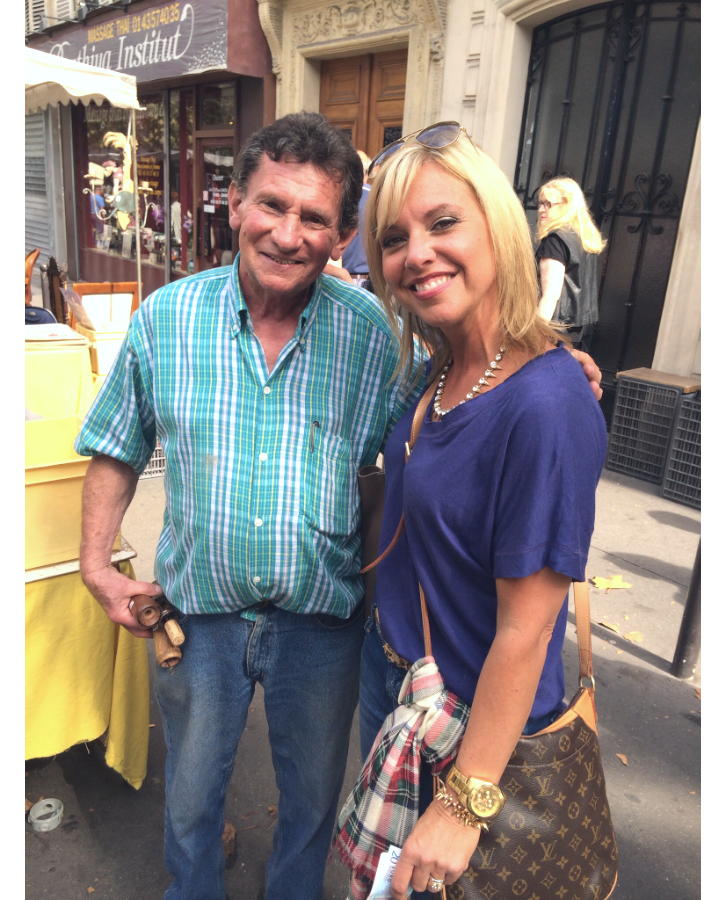 After the negotiations were done, there were many "bisous" for Laurel, Taya and I!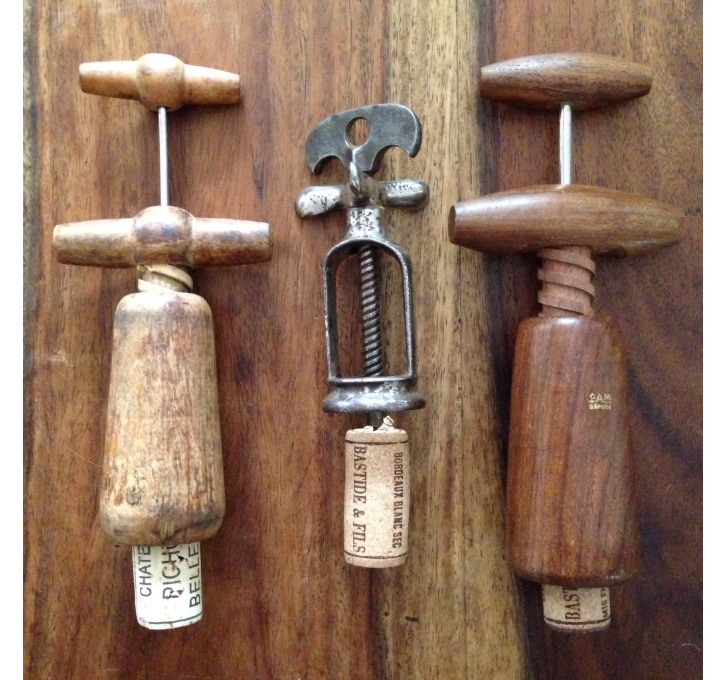 We fell in love with the antique tin canisters and brought back some vintage ones and modern versions too.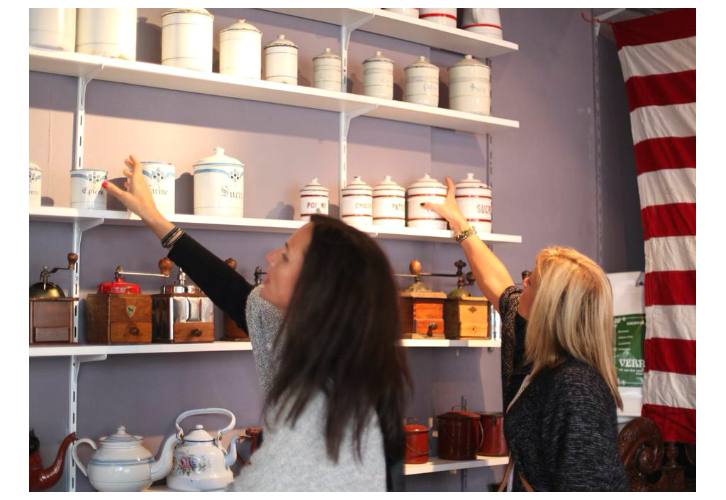 One of our favorite stores was Merci.  This tee installation in the entry was incredibly beautiful….and we picked out some jewelry and kitchen accessories for the pop-up.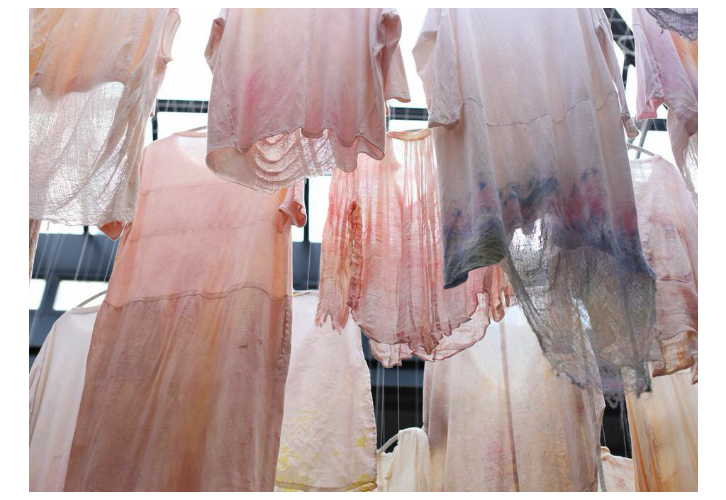 The beautifully moody and vintage-inspired Buly, known to be the most chic beauty store in Paris, had a wide selection of facial masks, oils, soaps and even toothpaste all made from natural ingredients.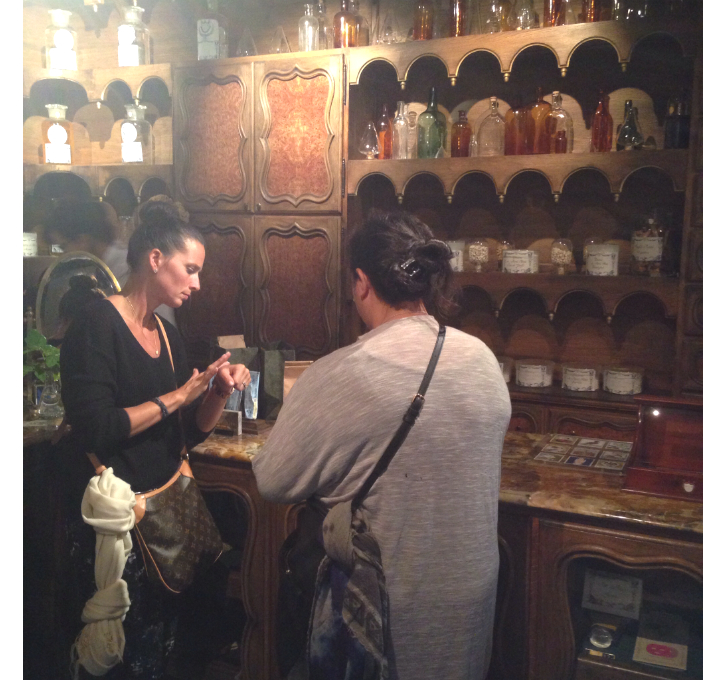 And there will be more…
To get in on the best selection at The Paris Pop-Up make sure to get your tickets here for the Exclusive Preview Shopping Event on Thursday, October 23 from 6-9pm.  If you have a little black dress, wear it.  If not…no worries!  Just come with your "je ne said quoi" and you are good to go!
Oh, and those meringues in the window…yes, they will be available at the pop-up too!  Yum!