Whether you're an "all in" type or not, it's meaningful to bring a bit of the holiday into your home…Thanksgiving is no different. And while i haven't gone all out with pumpkins and corn stalks and cornucopias (do they still even make those??), i wanted to make sure that we had a little Thanksgiving feel in our home this weekend.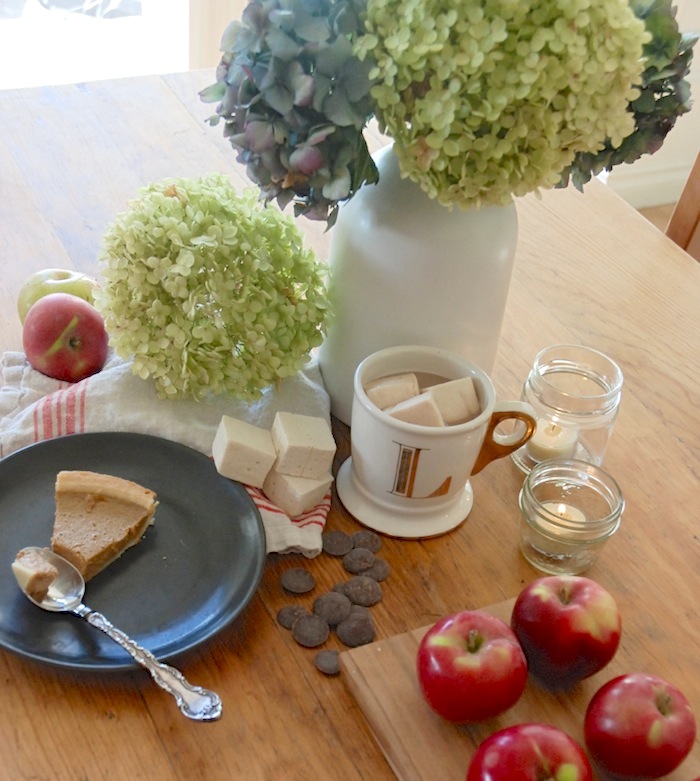 i kept it uber simple. We aren't having a turkey feast here (thank you Mom!), so i felt i had permission to add just a couple small details.
1. Decor with fruit… so easy and incredibly reasonable. I spent $3 on some fresh Macintosh Apples. Arrange them simply on a wooden platter. It is a departure from the traditional orange decor…but is perfectly rustic and fresh. My only rule? Kids need to keep their hands off of em til Monday!
2. Dried hydrangeas – i've been drying some hydrangeas for the last month…and wondered why i was hiding them away. Walking by a bunch of them, i was struck by their color and thought they'd be perfect with the apples. Again, rustic and simple.
3. Word is that the weather is supposed to become decidely more cozy this weekend. Hot chocolate came to mind right away. Take it a step further than the instant variety. Melt good quality chocolate with warmed milk. These dark belgian chocolate chips are my favorite. I'll admit that i am quite happy to snack on them too!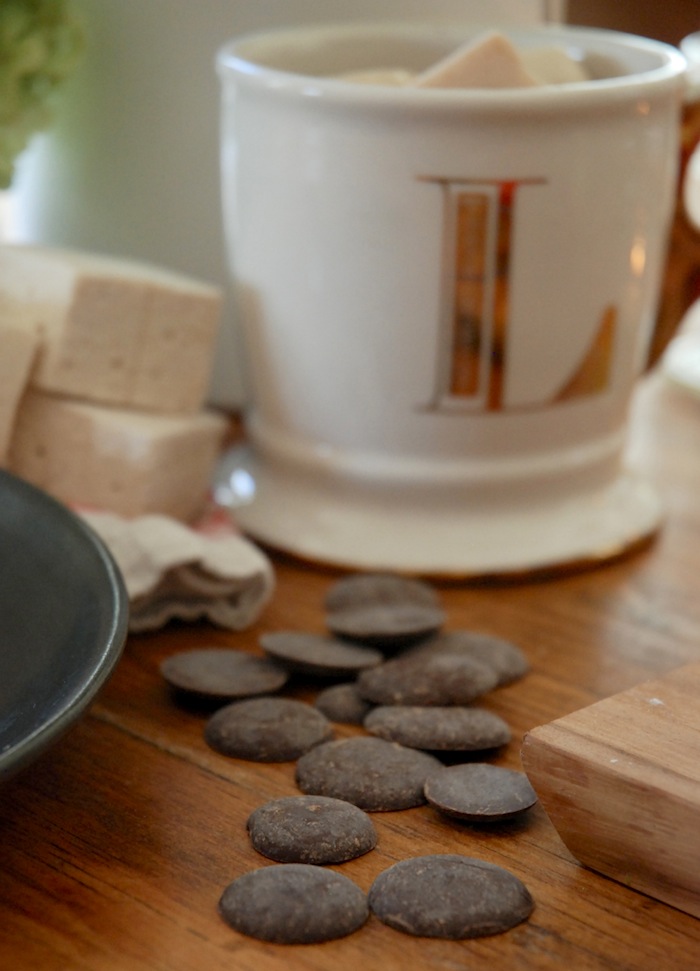 4. The perfect topping for hot chocolate is, of course, marshmallows. And while the kids are enjoying their hot cocoa, you can have a little treat with your tea or coffee as well with these delicious handcrafted Ginger Spice Marshmallows.  Divine. And created with all natural ingredients…think molasses, ginger, cloves and vanilla. Here's another little tip…there's been a lot of talk about coffee shop flavored lattes and their artificial properties. Order a latte and slip one of these marshmallows in and treat yourself to a festive fall-flavored drink! Without the guilt.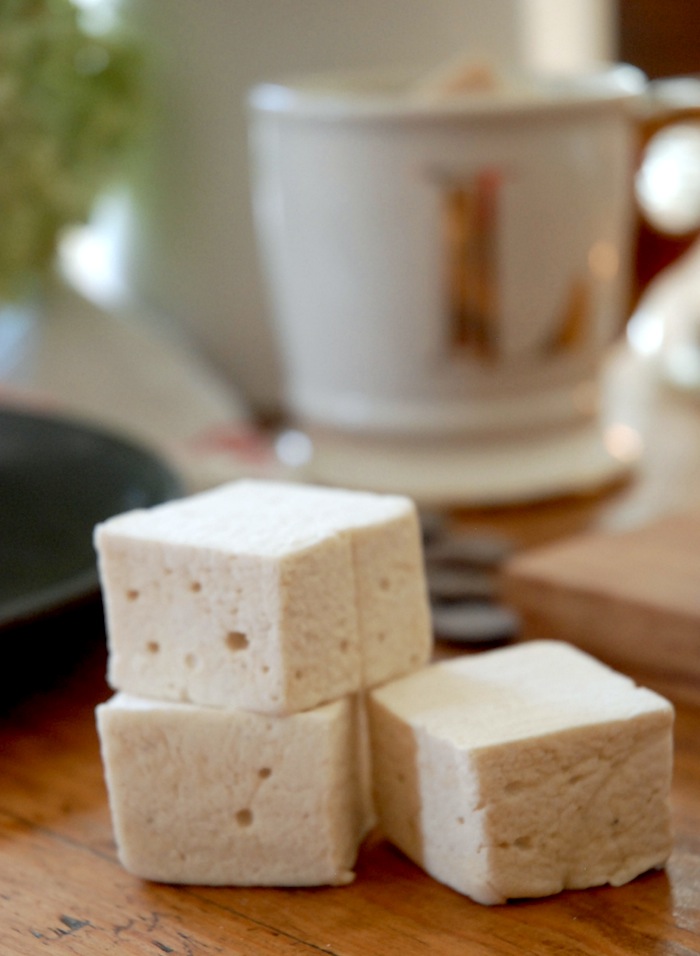 Dark Chocolate: ChocolaTas , Gourmet Marshmallos- The Pink Spatula
Do you have some little measures you take to bring some fall into your home? I'd love to hear them xo