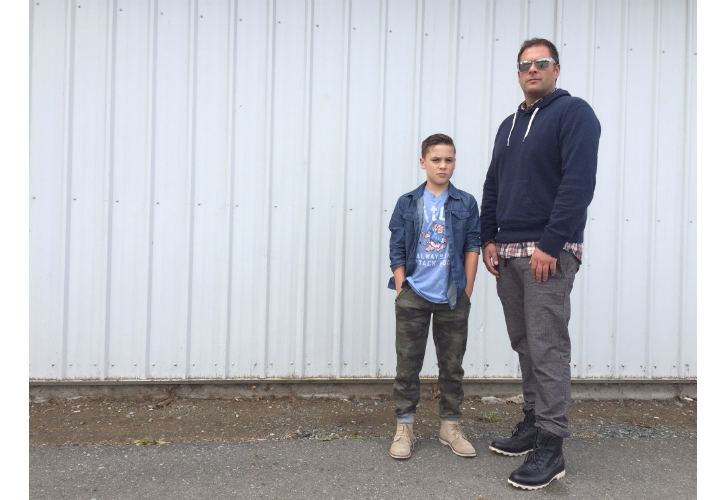 What guy do you know out there that doesn't like to wear joggers??  I think most men would live in them if they could! But they haven't been the most attractive thing….until now.  Zanerobe has started a jogger revolution, making them totally acceptable…actually cool… to wear dressed up to go out or worn casually with a broken-in tee.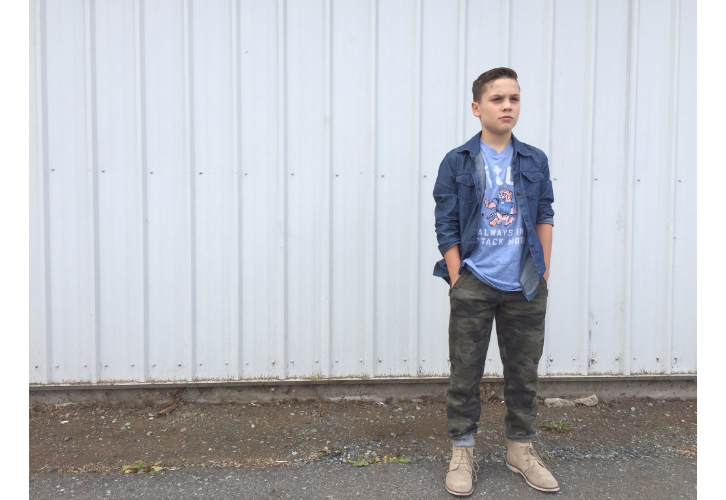 Jason's a huge fan of Zanerobe's Sure Shot pants.  Recently, I found Mac a similar style of joggers at JoeFresh.  They happened to dress almost the same for church…kind of ironic to wear joggers to church, but it really worked!  And they couldn't be happier if this means dressing up…comfort is king!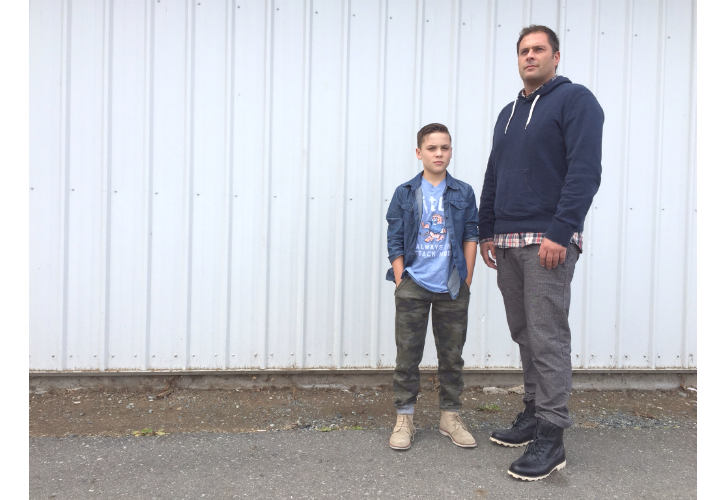 Pair joggers with Chukka boots or leather hikers and you are good to go!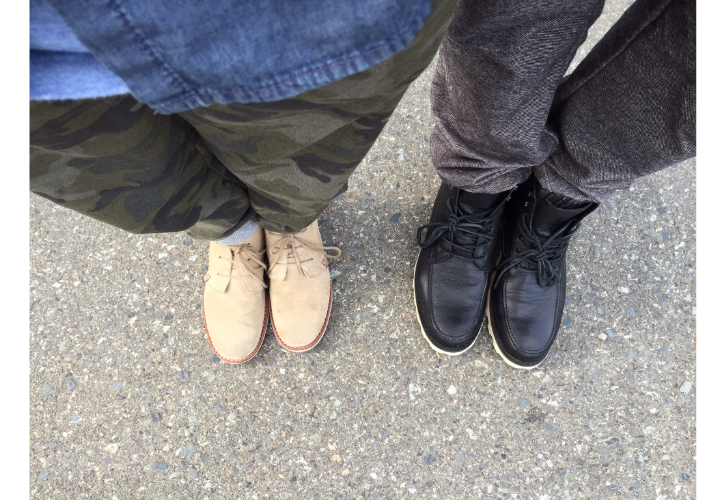 It just requires a bit of pulling together, but joggers can go from the couch, to church and even to dinner!  I think my dudes look pretty sharp…or as my girls would say…they are on point!
Outfit Deets
Mac's Outfit
Camo Joggers:  Still available in JoeFresh stores (not online), similar here
V-Neck Tee:  similar here
Denim Button Down:  similar here and here
Boots:  similar here and hikers here
Jason's Outfit
Joggers:  similar here and here and here
Plaid Button Down:  similar here and here
Hoodie:  H & M and similar here
Hikers:  Marshalls, similar here and here and chukkas here
Sunglass:  Oakley "Holbrook"