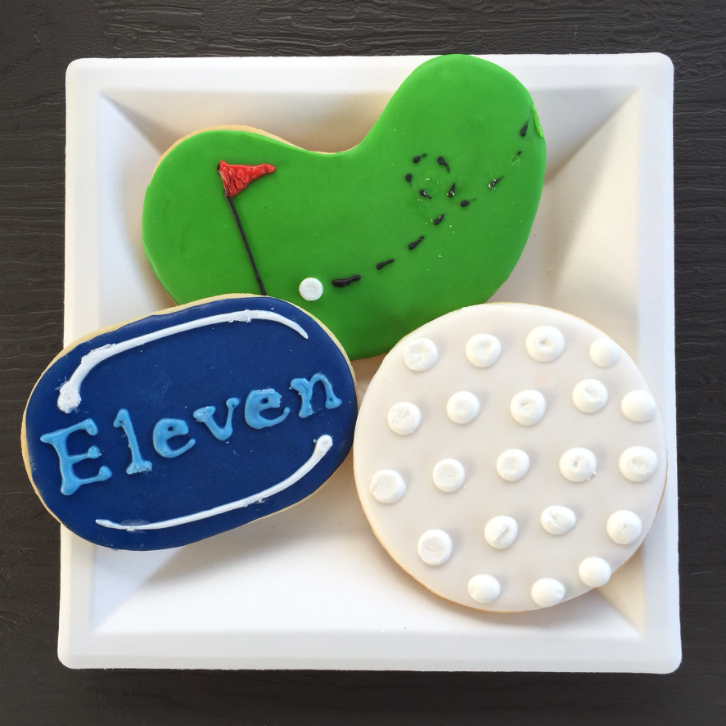 Mac turned 11 on Saturday, and I got back from Paris on Friday.  He had been talking about his birthday party for months, so I knew it was super important to him.  Usually I spend a few weeks planning the kids' parties, but most of Mac's buddies play hockey as he does and I couldn't plan a party until try outs were done and game and practice schedules set….which happened two days before I left.  Ahhhhhh!!
Mac's recently taken up golf and wanted a golf party, but I was concerned that not all of his friends may have golfed and a round of 9 holes could be quite painful!  So, I contacted a driving range offered a birthday package.  Literally before I left, I booked the range, put out e-invites on Punchbowl and ordered cookies from Pam MacGregor…that's it!  After I landed on Friday, I showered, unpacked and headed to Walmart for party food and goodies for the loot bags….no time for jet lag!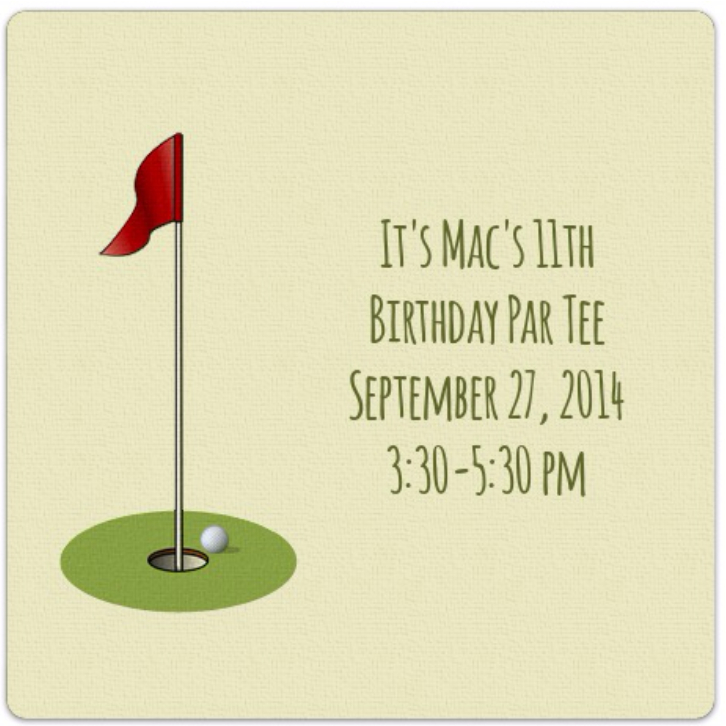 Valley Golf Centre had two pros for our group and they gave the boys a mini lesson before they started driving balls.  As the boys were hitting balls, they came and gave each one tips individually.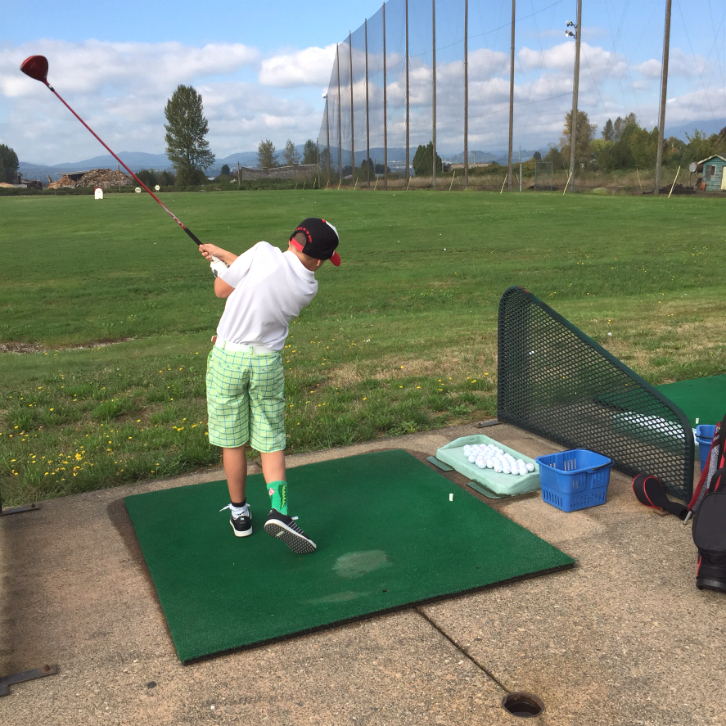 Then they took them to the putting green. Again, they gave them a few tips…I was impressed at how intently they all listened!   They boys all practiced and then there was a putting contest.  They really dug that…..something about boys and being competitive !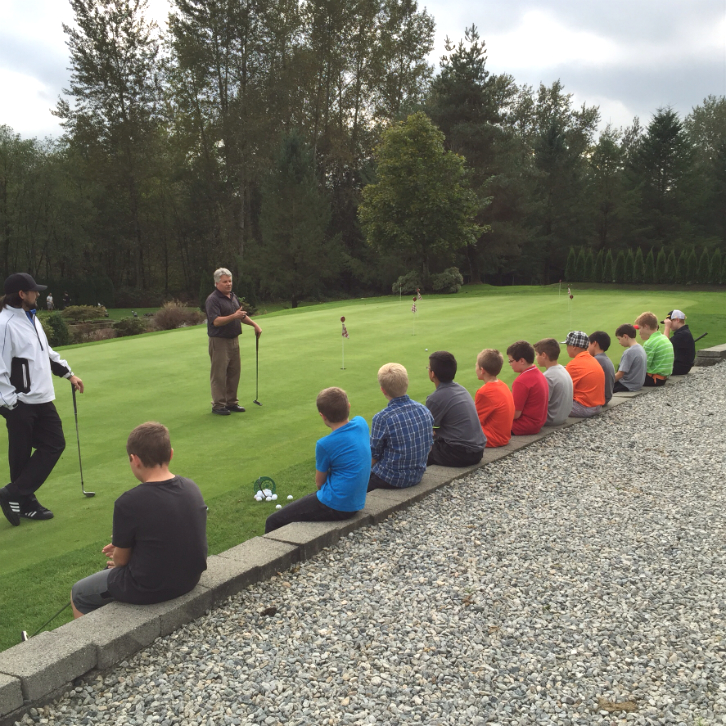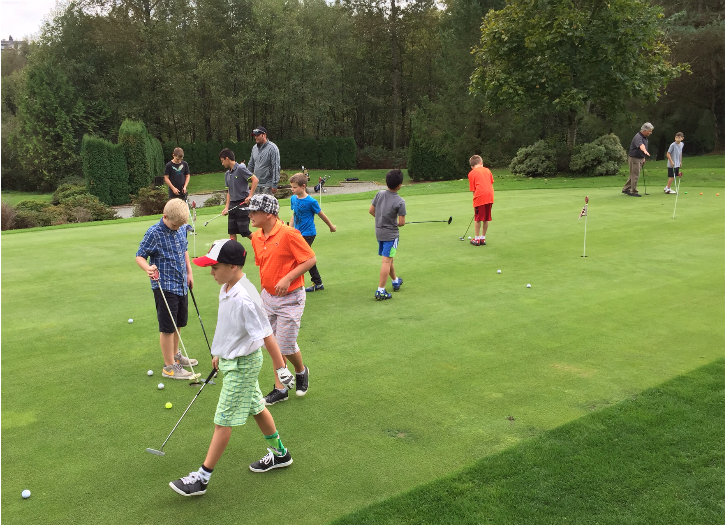 They provided hot dogs and chips and we brought drinks, fruit, cookies, and cupcakes that Berkeley had made.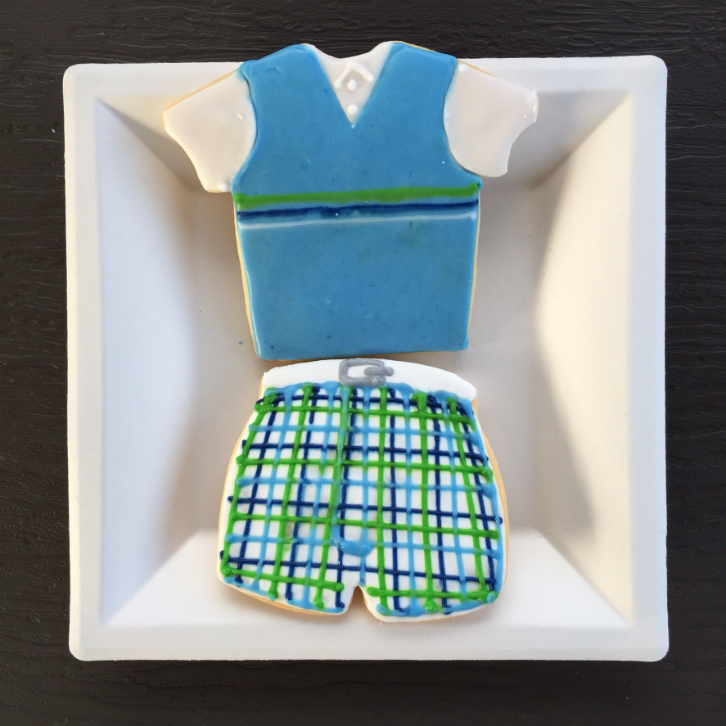 This wasn't an extravagant party by any means, but the boys seemed to have a great time and clean up was done in about 5 minutes…momma was happy!  The cool thing was that some of the boys hadn't had a lot of exposure to golf, so this was a really positive first experience.  They all learned something, worked off some energy and had fun with their friends.  I'm sure if you talk to your local driving range or golf course, they could easily organize something similar for you. And if they can't provide food, a few pizzas would work too!  I'm sure that you could do similar parties anywhere that you can take sports lessons….it's fun for the kids to be active and there's no pressure when they are learning something new together!  Sometimes simplest is best!
Happy Birthday dude!!!