If you've read any of my posts, you must have picked up on my love of summer…and well, my hesitancy to jump into fall. Paris was maybe good for my soul in that regard. The seasons seemed to transition brilliantly in the week we were there. And while i'm not soley wearing boots (yet) or done away with short sleeved tees, i did manage to ease into the fall spirit without almost noticing.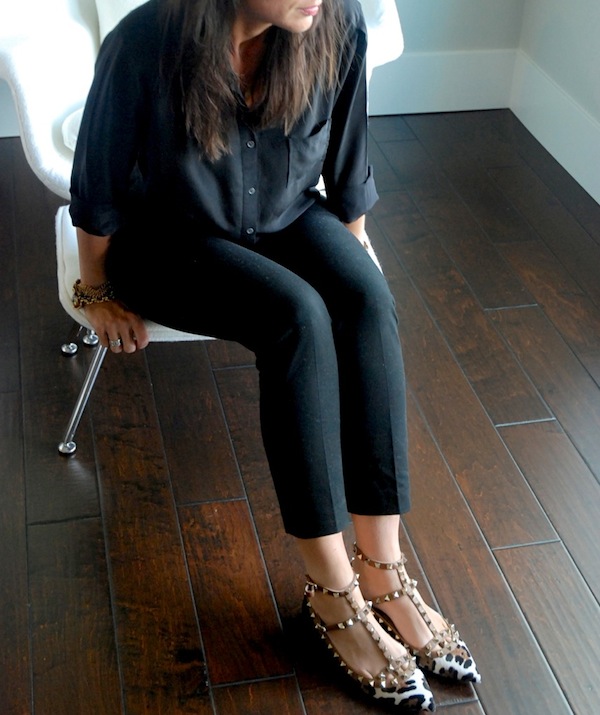 Parisians love wearing black..and wow, do they ever wear it well. Glamorous, graceful lithe figures swept past us on sidewalks and cobblestone roads looking completely chic and effortless all at once. I have to say that my love for black was wholeheartedly revived!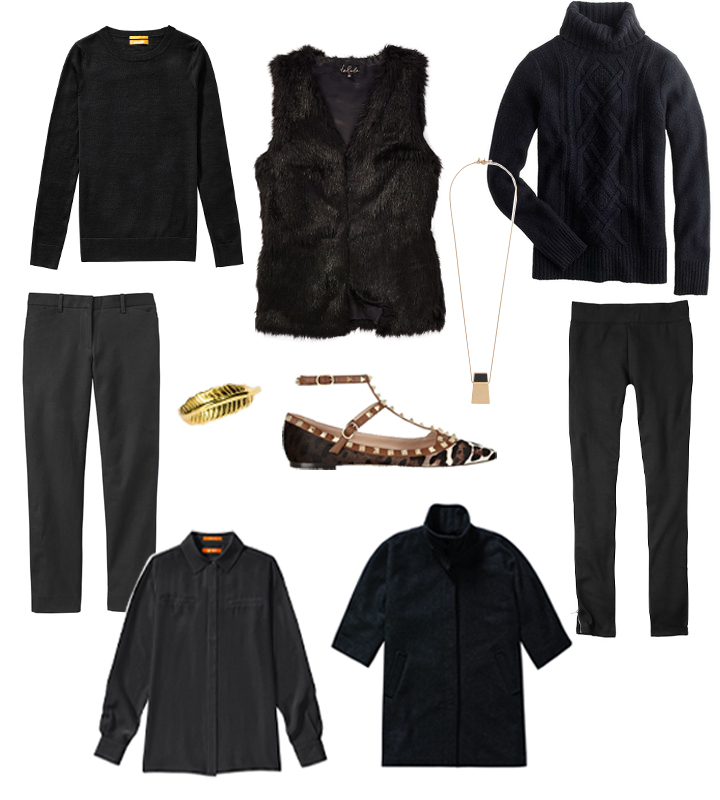 Sweater  // Ring /  Vest  // Pendant // Turtleneck //Leggings //  Coat //   Silk Blouse // Cropped Pants //
I love color and it will still continue to be a big part of my wardrobe, but switching it up with a little black on black is fully appropriate. At the moment, i also love to pair black with camels/tans and gold.  Start with black bottoms and tops and let your accessories be the standout. Throw on a pair of statement shoes to set the tone or wear simple gold baubles,which keep things crisp but also soften the sometimes more blunt look of black. Joe Fresh has some gorgeous noir pieces at the moment…i love the fine knit of the above sweater. It's perfect to wear layered and has a slightly more tailored look due to its light weight.  Their silk blouse is also a go-to. Wear it from day to night. It's one of my favourites.
Back in black? Right now, yes!