OK…we don't want to Paris you out…we're really going to try to keep it from hitting overload (thank goodness for Thanksgiving coming up right?!?) But in reflecting about our trip, i found there were some lessons to be learned:
1. On the weekends, the men go out and buy the fresh baguette and pastries for their women. The ladies sleep in and wake up to this freshness… say WHAT???? Now that is what i'm talkin about! I don't blame him for sneaking a bite..no harm, no foul.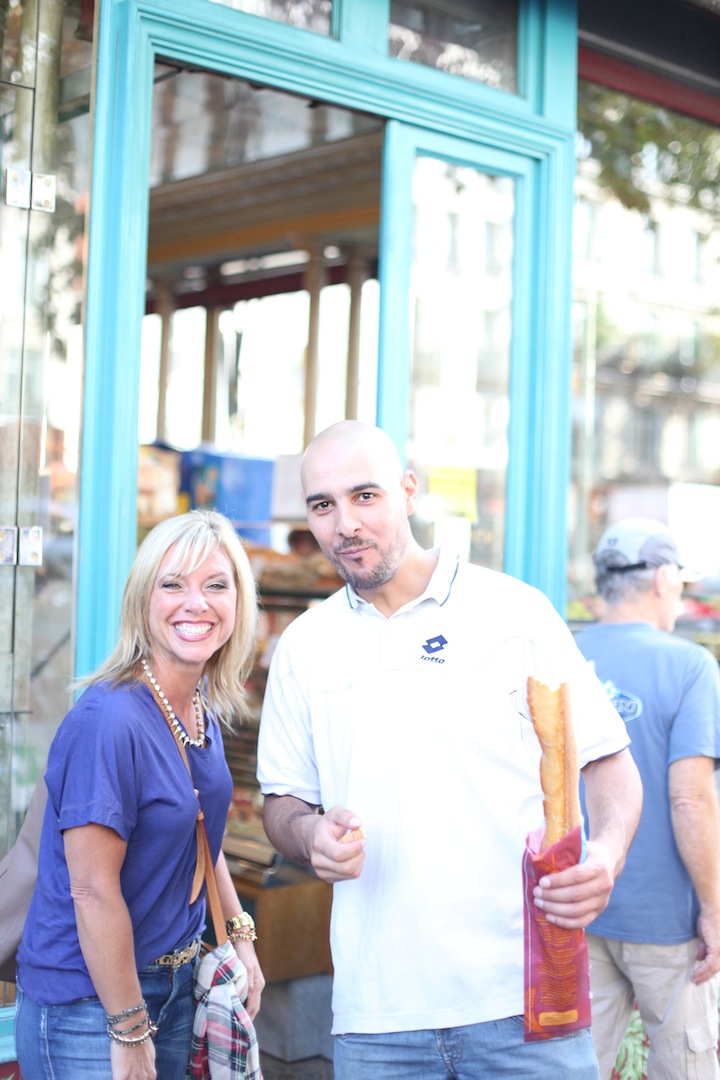 2. There is something awesome about arriving to a new destination…and taking the moments to drink it all in. I couldn't believe the beautiful courtyard outside of our apartment…and upon throwing the big windows open, it was even more lovely…listening to the neighbours converse en francais.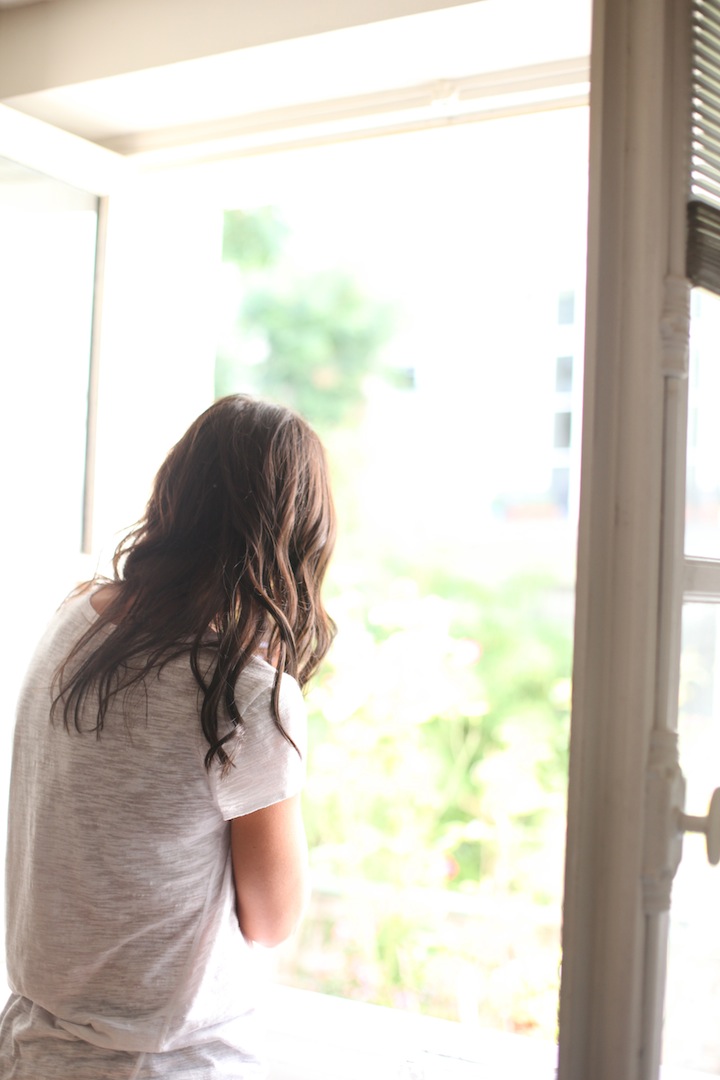 3. This is a double shot. I have always said that fresh flowers in my house was something i thought as a kid would be my version of "making it". Don't know why but i always had that thought. I love that flowers in Paris are seemingly at every corner. Flower shops to little grocers…they are in abundance, just ready for the passerby to grab them on their way home. I love that there was an obvious love for beautiful blooms…in other words, the little things.  Ok, the second part of this photo is that i decided to be bold and go with the "When in Rome Paris.." mentality. Foie gras. Yes. Foie gras.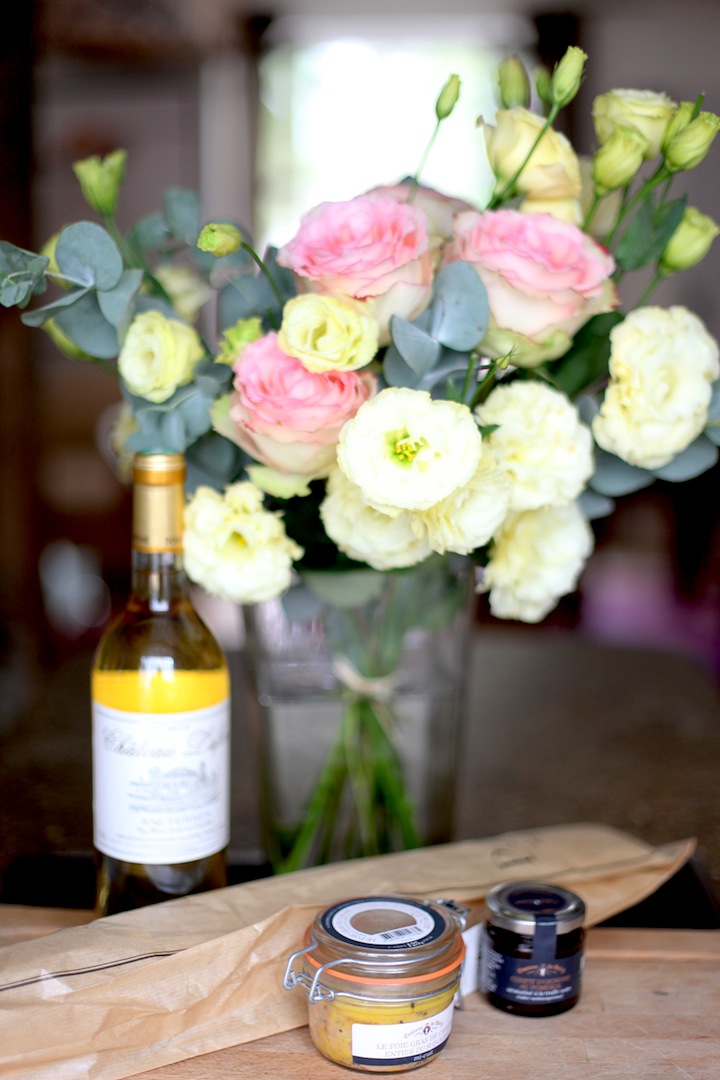 4. If you're doing what you love, it can be enough! This fellow was happy. Period. And quite ingenious if i do say so myself.  A bike attached to this charming and inventive cart, allowed him to take his espresso business wherever he pleased. Cafe Au Lait or freshly squeezed orange juice anyone? And served with a smile!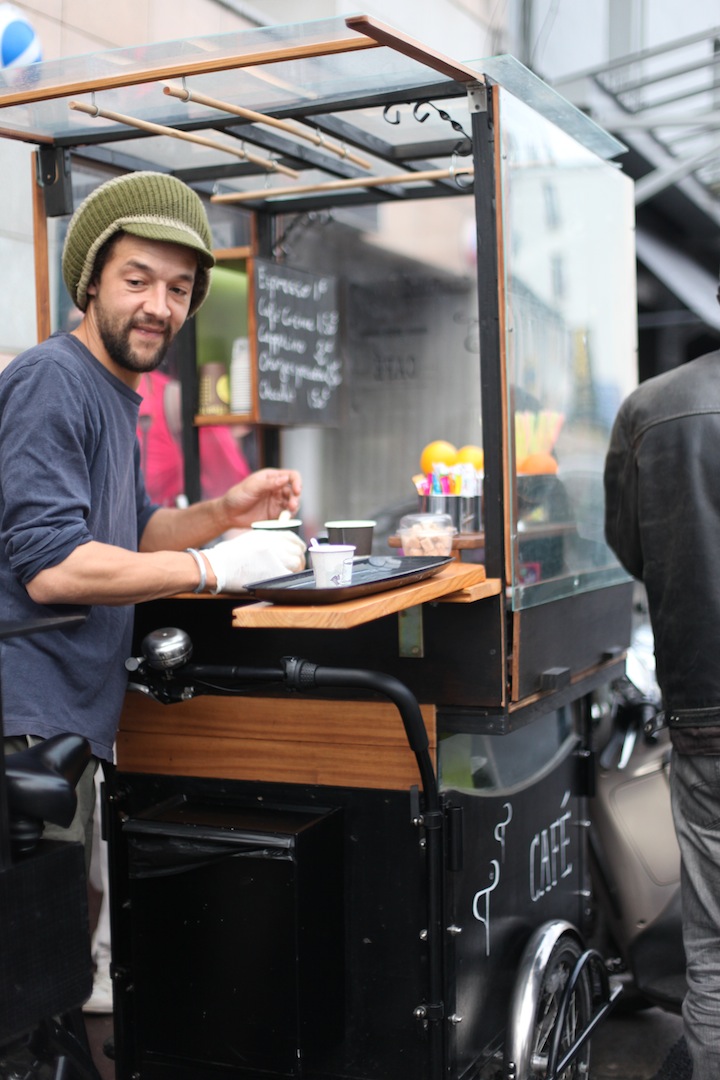 5. Travelling is made much easier when you have an organized travel mate! Pam had done a ton of research of the markets/shops that we wanted to visit beforehand. It proved to be invaluable…limited time meant that we had to move efficiently! I often tried to look like i knew what was going on, but realistically, i'm a good follower!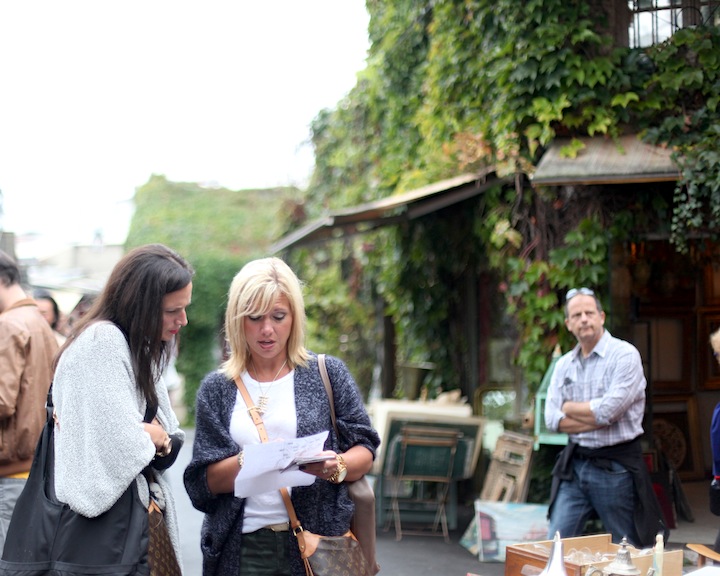 6. Buying fresh fruits and veggies is way more fun when the market vendors are yelling fake mockeries at each other and entertaining the crowds. I loved that each arrondissement (or district) in Paris hosts their own food markets on the weekend. Locals wander down closed off roads where tables upon tables are piled high with beautiful fresh fruits and vegetables..i'm sure they have their favourite people to buy from , but to us tourists, it looked as though the farmers felt volume of communication was their key to business…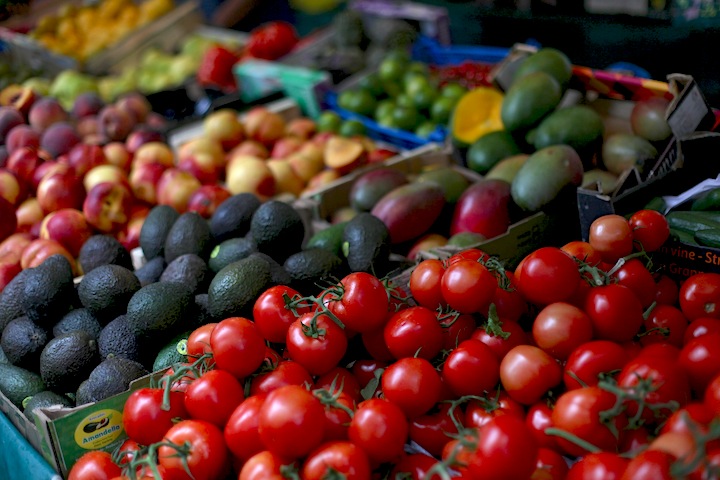 7. A wheelbarrow bike seriously trumps the woven basket some of you sport on your bikes. Hey, he had something goin on with this!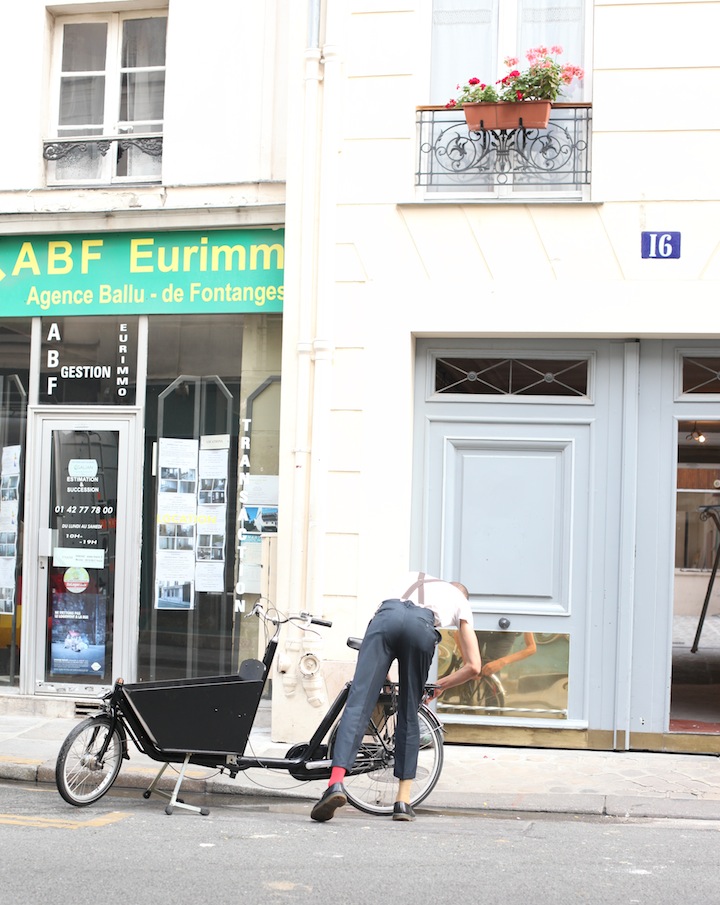 8.  This coffee was made for walking. I know all roads lead to coffeeshops for us…but truly, find the shop where the locals go to! Strike up conversation…it's how we love to get the vibe of wherever we might be. Not only is is interesting to talk to people who live and work in a given city, but you're pretty much guaranteed some great coffee!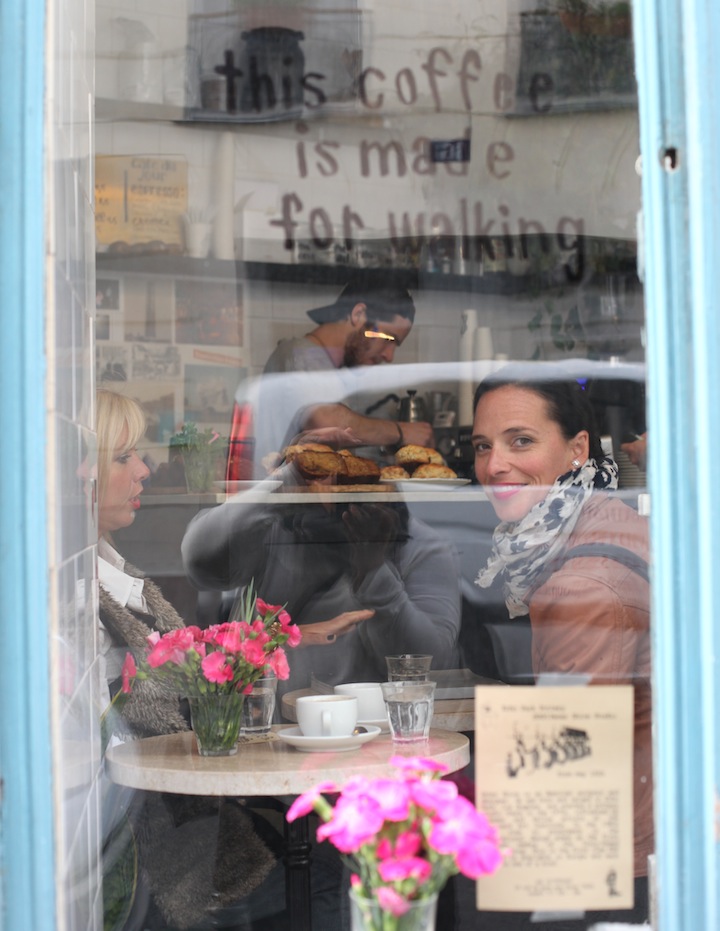 9. The French are rude…n'est ce pas? Non! We found the people of Paris to be wonderful. I think Pam's tactic was a good one. She would always try to speak a bit of french first…and when it became obvious (no offence Pam!!) that it wasn't her mother tongue..you can place your bets on how long that took..ha!…they would generously switch to English. I had to remind myself of the intolerance we often display when people try to speak a language other than English in our midst…it happens, right? I think the effort to even get out a couple of french words was enough to disarm many. And we found so many lovely and helpful people, including this taxi driver who wanted to help us find a a shop that sold scarves. He told us he knew of the perfect place. And then proceeded to get out of his car (while we were getting out, a new group of people had climbed in!) and ran us down about 2 blocks until he could see the shop in the distance. And the bonus? He was right…the scarves we brought home for the pop up shop were chosen from that very store!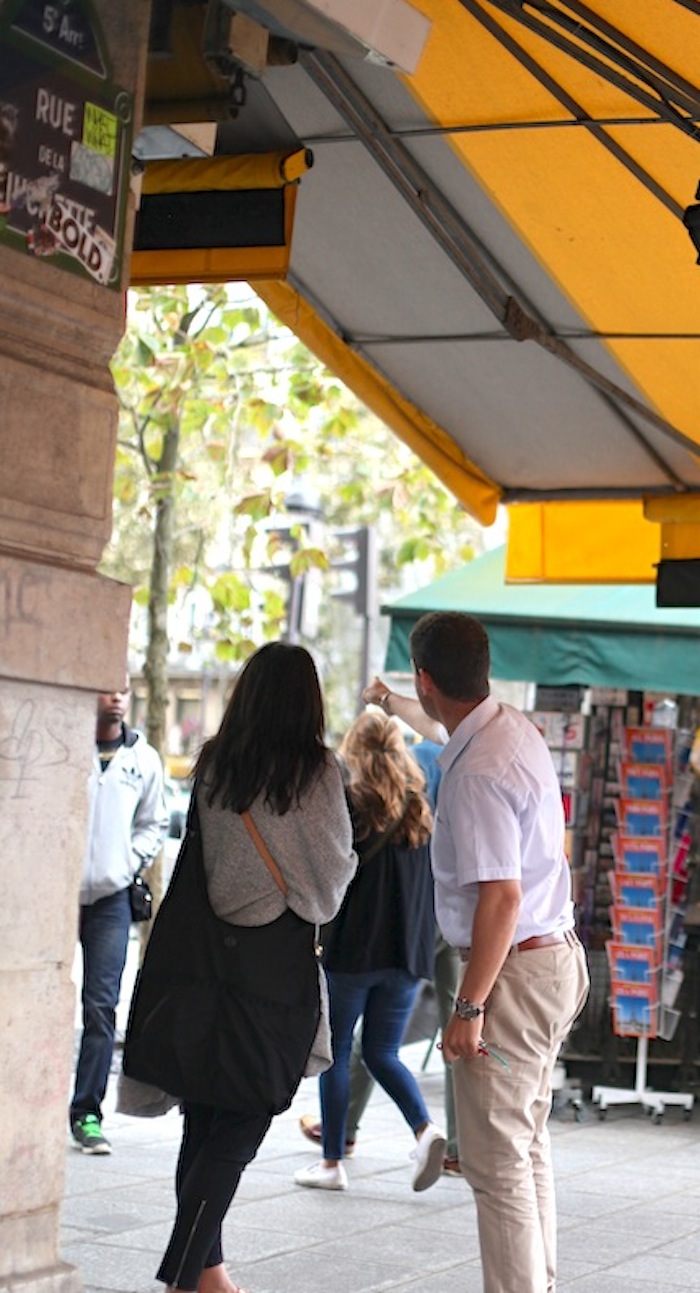 10. And lastly?  i learned that i definitely need a new camera lens…a 50mm to be specific! Thanks to Taya for taking these photos and for giving me my Christmas wish list xo