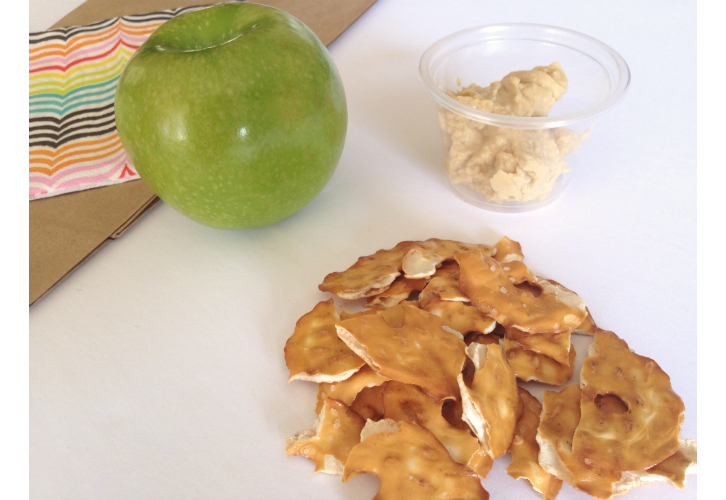 Lunches….I don't know one mom who likes to pack them.  And what's more frustrating than packing them is when they come back half-consumed and have to be thrown out!  Ughhhh…
I've had a policy here over the last number of years that the kids pack their own lunches.  The thinking is if they pack them then they should eat them….it works for the most part.
I do try to have healthy foods available for them to choose from…fruits, veggies, meats, cheeses and yogurt.  My kids aren't huge fans of sandwiches, so I've tried to be creative in keeping other healthy options in the pantry and fridge that they can grab.  With all the allergies out there, it's a challenge to find healthy foods and protein alternatives that don't contain nuts or peanuts!  Of course, homemade things are usually best, but when time doesn't allow, these are some great options that you don't have to feel guilty about.  In fact, guilt is over-rated…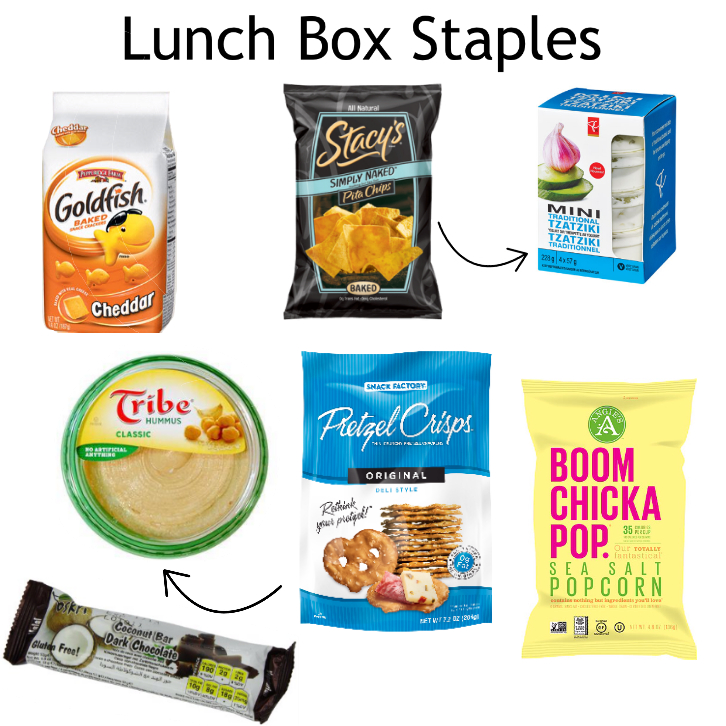 Goldfish Crackers – first two ingredients are enriched wheat flour and cheddar cheese
Stacy's Simply Naked Pita Chips – baked, seasoned with sea salt
President's Choice Traditional Tzatziki Dip – individually packaged
Pretzel Crisps – baked and zero grams of fat
Tribe Hummus – their dips are free of cholesterol, hydrogenated oils, and high-fructose corn syrup…lots of great flavors like roasted garlic or stick to the original for picky eaters
Hippie Seeds & Fruit Granola – these morsels are all full of whole foods…nutrient dense grains and seeds.  These bites are certified gluten free and organic, and non-GMO.  And this flavor is nut-free *
Oskri Coconut Dark Chocolate Bar –  These bar are made without any artificial chemicals, preservatives, or additives and don't contain refined sugar.  Lactose and gluten free.  If your kids like coconut, they will love these. Check out their other flavors…their bars are made with just a handful of ingredients!
Boom Chicka Pop Sea Salt Popcorn – just 35 calories per cup and so much healthier than butter soaked kernels!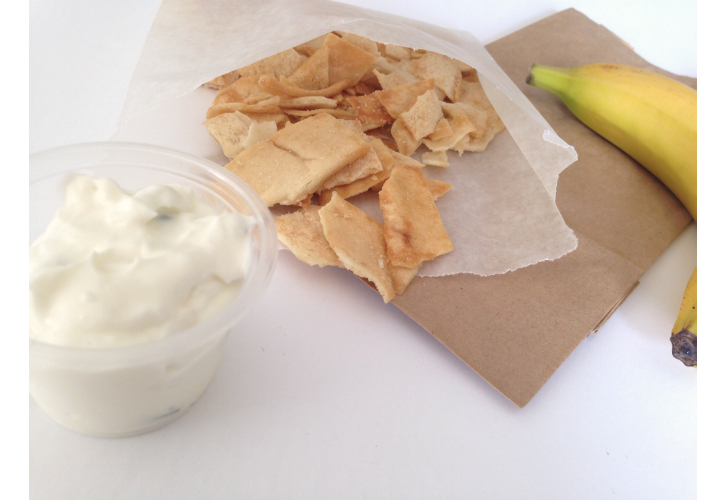 I am always on the hunt for more healthy options for lunches.  What are your kids' faves??
* May contain nuts or peanuts.  Always read the label.