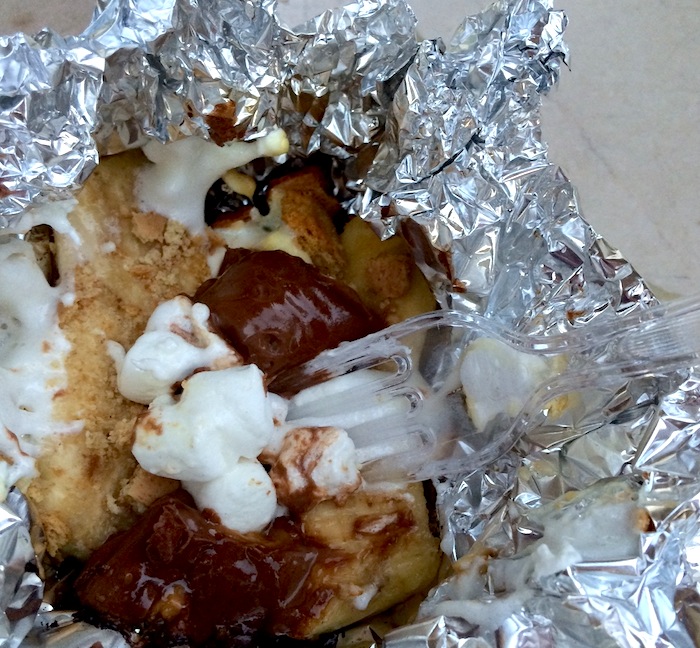 What is this hot mess you might ask? I like to call it a Toasted Banana Split. I can't take the credit for this mass of gooey, chocolatey heaven, but i certainly can tell you that my kids came away groaning, holding their stomachs and swearing they wouldn't be eating for the next week. I can also tell you that bright and early the next morning they asked when we would be able to make them at our house (short memories you think??). Thanks Auntie Jana….this is now the summer treat of choice!
 On a piece of foil, simply mound sliced bananas, graham wafers (crush em with your hands), marshmallows and a couple of pieces of your favourite chocolate bar. Wunderbar and Caramilk work like beasts in these.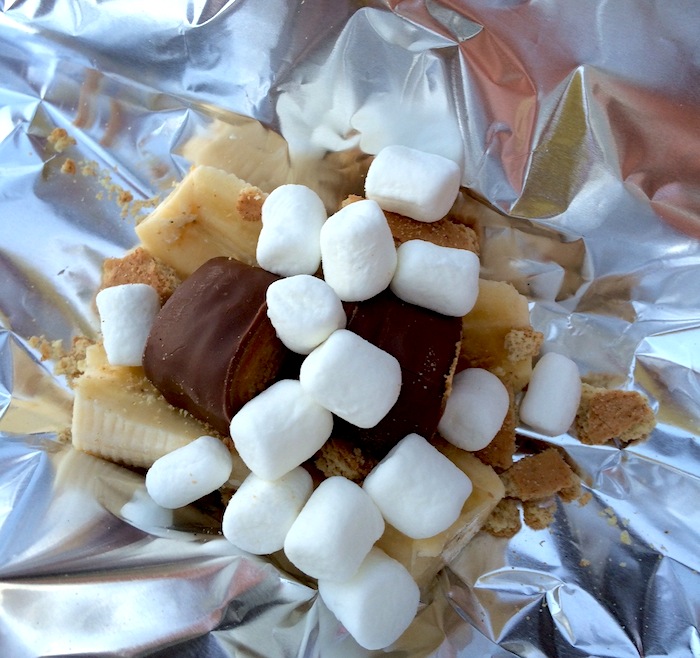 Close the foil up and place the "package" atop your marshmallow roasting stick  Heat over fire for about 5 min.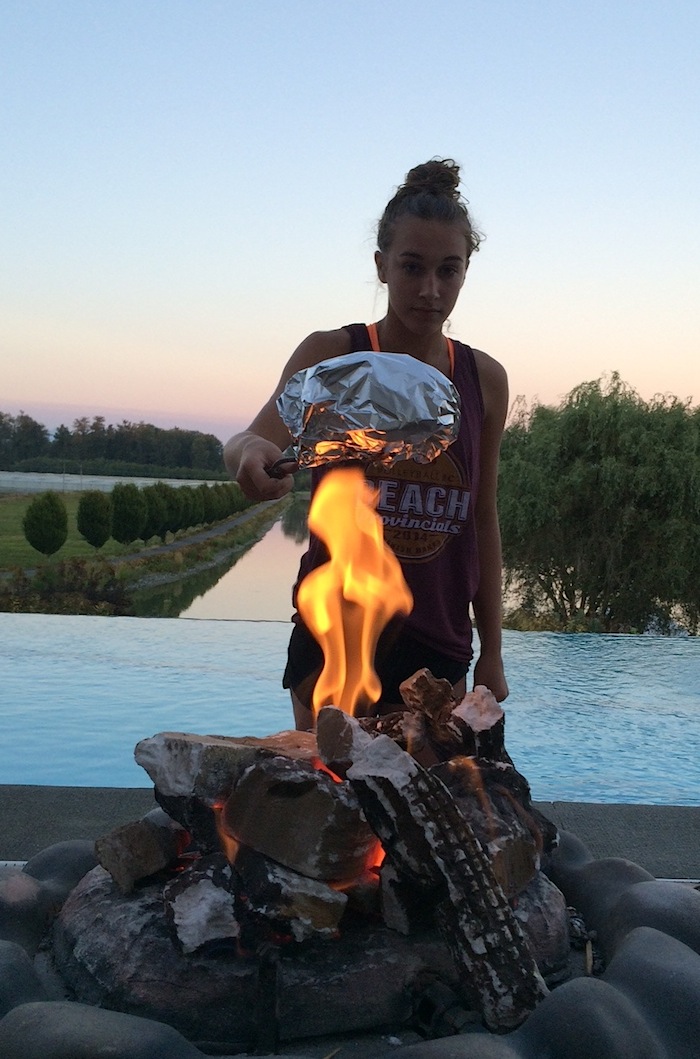 Yep, this is what happens….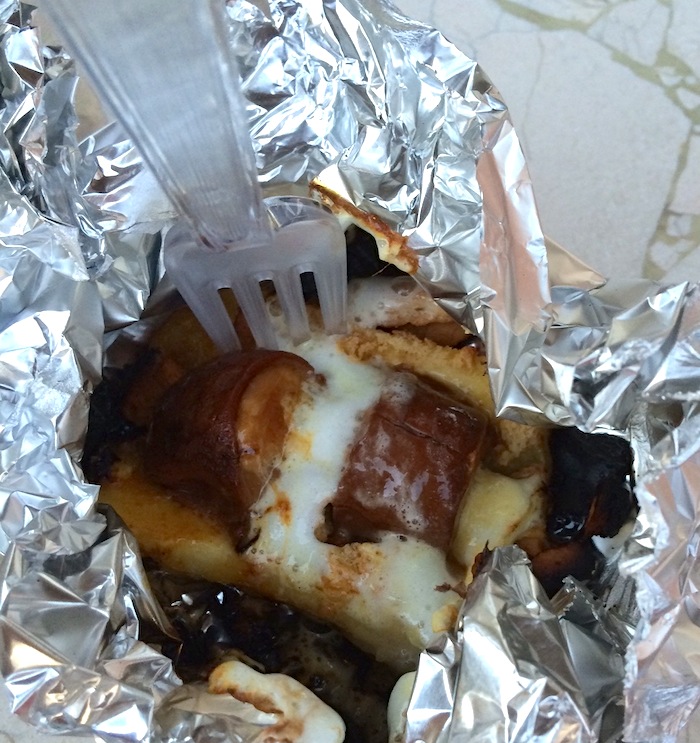 And by the way, toasted banana splits have no age limit…they do not discriminate…they are just plain delicious!