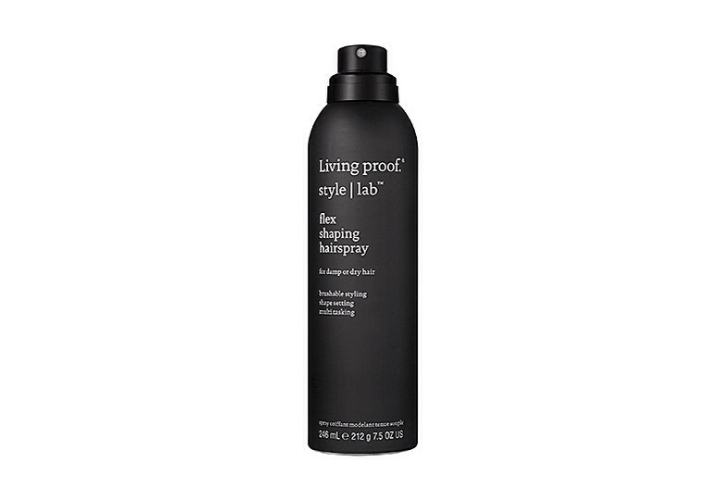 I've been in mourning since Sebastian changed the formula of their Shaper hairspray.  I had been a devotee for the last 15 years….ugh!  I have read many hairspray reviews and have probably tried close to 10 different types in a quest to find something that holds without being crusty.  I've tried everything from drugstore hairsprays to expensive salon sprays.
After nine days in the Turks and Caicos, my hair was crying out from the sun, salt and wind….it was not happy with me! When we arrived in New York, I headed straight to Sephora to find something to quench my locks.  I bought this Restore Repairing and Damage Revering Travel Kit by Living proof  and loved the products!!  So, the next time I walked by a Sephora, I popped in and bought Living proof's travel size Flex Shaping Hairspray…and….I'm in love!  I've already been back to buy a full size bottle!
This spray holds nicely without being stiff and there's no build-up!  It adds shine and protects against humidity.  And I love that you can use it on damp hair to cut down styling time  and provide heat protection. It is very true to it's name…flexible and shaping!  Whew…the search is over!  Count me in as the newest devotee!