Target gets me every time…i can get myself lost in their card and stationary aisles. I guess i'm a sucker for paper stuffs… pretty paper. And there's no shortage at Target. Whenever my office supplies start running low, i head there to see what's new and sparkling. And i always come home with some "golden" deals.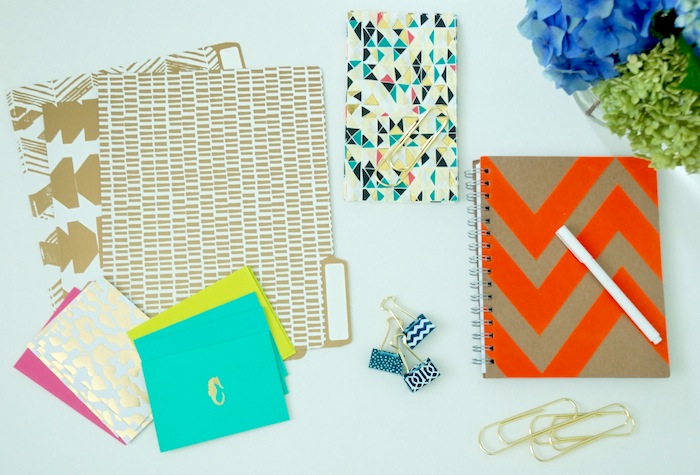 Clock wise from far right: 1. Chevron Notebook  2. Large Paperclips  3.  Binder Clips    4. Seahorse Blank Notecards  5. Gold Leopard Blank Notecards, 6. File Folders, Nate Berkus  7.Napkins, Oh Joy for Target
Maybe it's the bright colours that i'm enamoured with…or the abundance of gold…or maybe it's the combination of the two. Whatever the case, they will perfectly in my office! Work supplies don't have to be so…well, work-ish!
The latest collection of Oh Joy for Target is pretty awesome too…metallic foil party plates and napkins? Umm..YES! I actually held back from buying more than i did… there's a seriously gorgeous ceramic pitcher that is still haunting me! We'll see how long i leave it on the store shelf!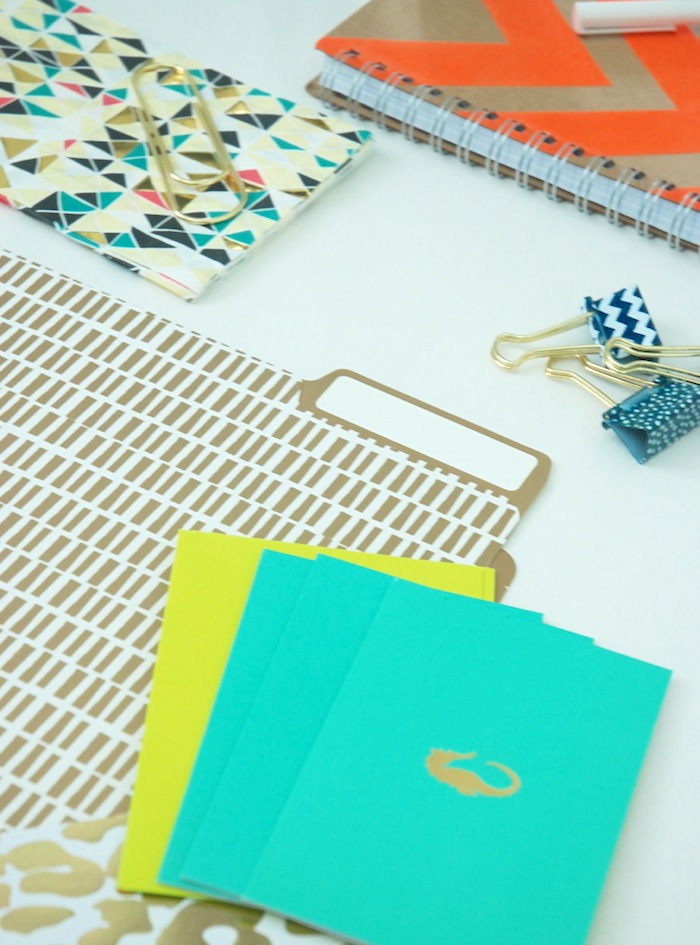 I also fell in love with these blank cards with the wee golden sea horse on the front! So charming. And so reasonably priced!
I might just have a little thing with paper and party goods…but considering some alternatives, it could be much worse. Right??