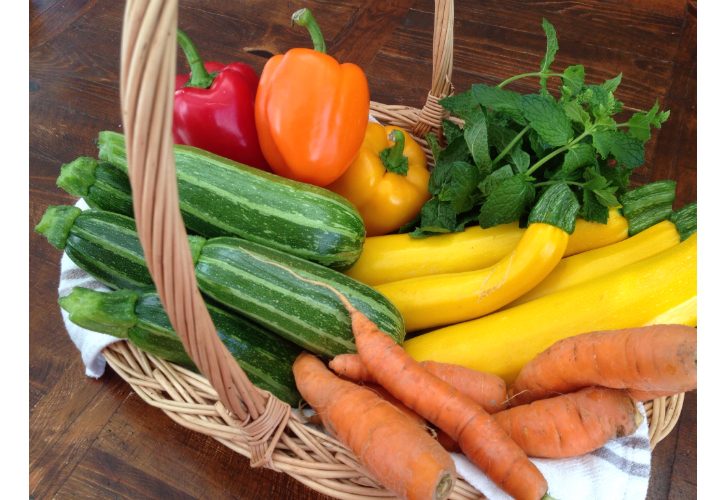 On my way home on the plane last week, I rented Food, Inc. to watch on my iPad.  I'm not a huge documentary watcher, but Jason and Laurel have been talking about it, so I thought I'd check it out.  Ok….I was shocked and horrified on SO many levels.  I know it's a bit controversial and it tells one side of the story, but it has really got me thinking.  So much of what we eat is not the way God created it….animal or plant.  Food is modified and processed to death.  We often wonder why there is so much disease and illness and I think the food that we eat is a huge factor.
Farm to table resties are the thing right now with chefs focusing on seasonably available, locally sourced ingredients, right from the grower.  Shouldn't we eat like that all the time at home??
I was at the Milsean Shoppe on the weekend picking up a coffee and they had Circle Farm Tour brochures listing specialty farm vendors in the area.  Going on a rabbit trail here, but Milsean is a great place for coffee and lunches with tons of vegan and gluten-free options…and almost everything is made in-house. Back on track…after checking out the listing of farms, I went on a little adventure doing research on cheese for our upcoming Paris pop-up market….mais oui, we are SOOOOO excited…more deets to come very soon!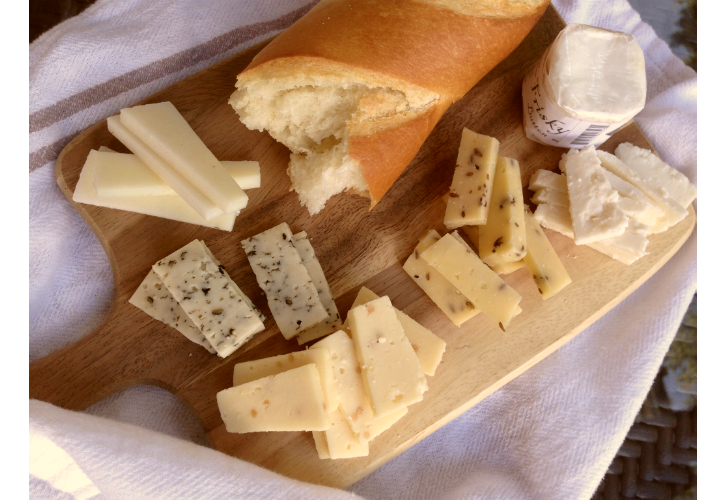 Smits & Co.w Farm Cheese is a family owned farm that makes cheese, specializing in gouda…16 varieties that is!   I tried the mustard seed gouda and the caraway seed gouda…both mild….the caraway was especially delish!  I also picked up some basil and black pepper goat cheese…it's a hard cheese, similar to an aged cheddar.
Goat's Pride Dairy is located in the back roads of Abbotsford.  Organic cheeses are made on the premises.  I sampled the mild goat cheddar, the tomme de chevre (a sharper cheese perfect for amped up grilled cheese or mac & cheese), the frisky button (a soft goat cheese in a soft rind) and herb and garlic chevre (a soft, spreadable cheese).
I brought these cheeses to our Paris pop-up planning meeting….did I mention just how stoked I am?!?  We tasted it with baguette that we roughly ripped apart and iced tea….that's my kind of afternoon meeting!!  Yes, you will pay a bit more for these locally produced cheeses than mass produced ones…but in the long run, your health is worth it.  And, things that are fresher just taste better!
I also headed to The Local Harvest Market which is full of naturally grown foods that are produced on their 30 acre farm in Chilliwack and in the region.  I loved the interesting produce they had available…yellow, round and striped zucchini, beets in every imaginable color and size, and loads of  fresh herbs.  They have alpacas…check out the socks in store..and they have bees that produce honey.  Next time I visit, I'm going to stay for lunch at their farm-sourced cafe.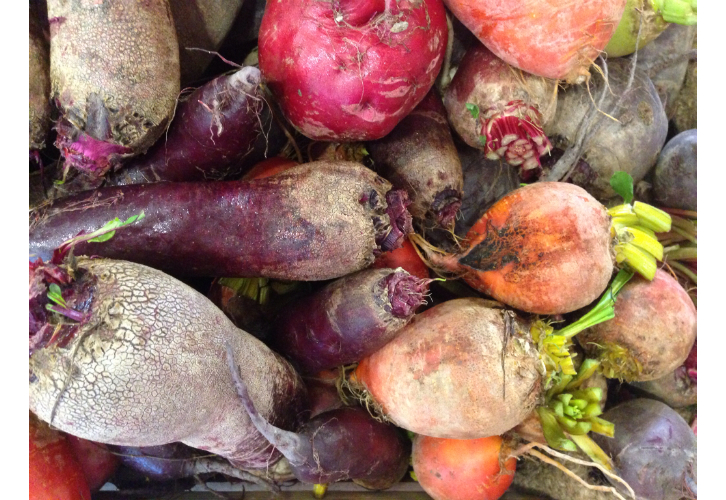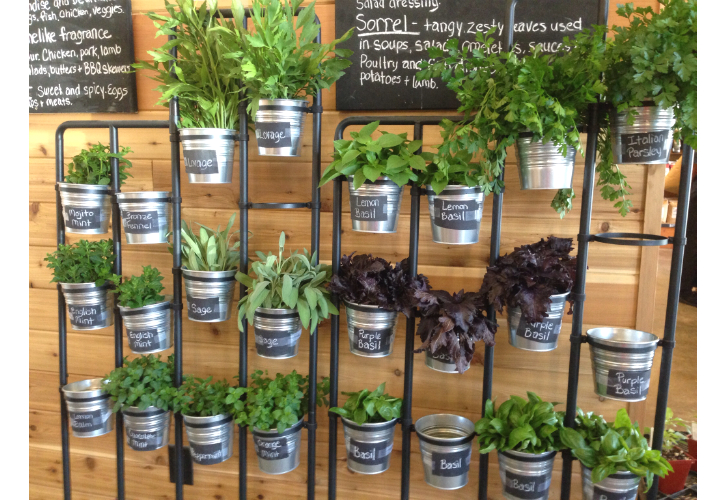 I've got a few more farms on my list to check out this week….stay tuned!
You can watch a portion of Food, Inc. on YouTube or you can rent or purchase it on iTunes.
Let us know if you watch it and what you think.  How will it change your shopping and eating habits?  What are your favorite local producers?