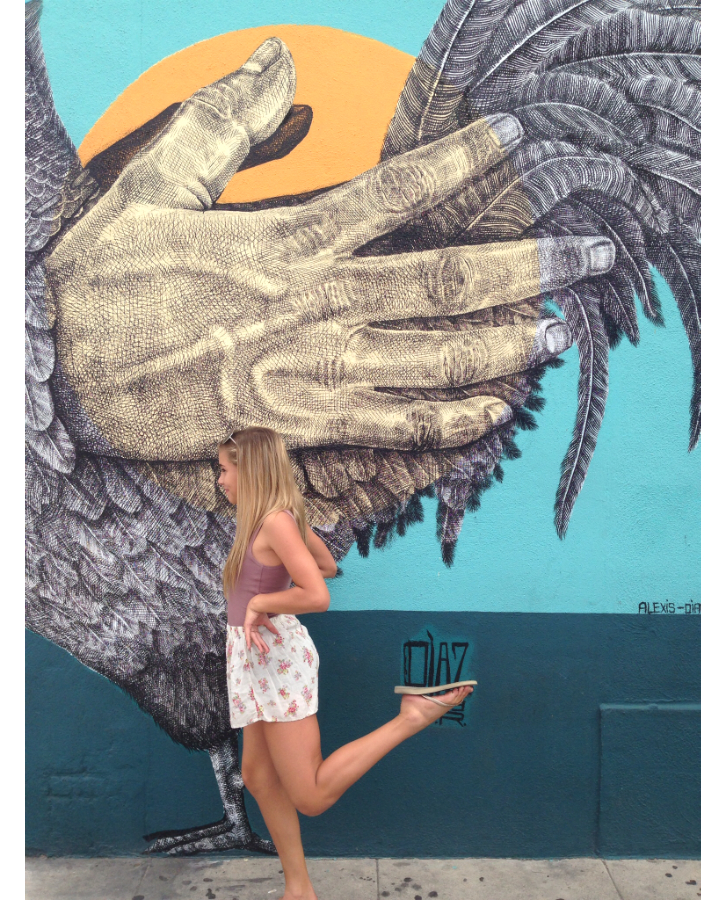 The girls and I just got home from spending nine days in LA. They were there doing some dance training and so I had a ton of time to explore. We spent the first half of our time in Thousand Oaks and the second half in Newport Beach….I know I've said this before, but I am a Cali girl!!! Laurel's sis-in-law mentioned that if we had a chance we should check out Abbot Kinney. I had NO idea what that was, but I knew she wouldn't lead us astray. We decided to check it out on our way to the OC….off the Ratzlaff girls went on a little adventure!
Abbot Kinney Boulevard is a little street in Venice Beach lined with quaint boutiques, specialized eateries, eclectic art galleries and quirky murals.  The minute we  arrived I knew I loved it!
I had read that there was an Intelligentsia Coffeebar there, so that was a "must" on my list…you know we Sugar Plum Sisters LOVE our coffee!  And wow….the industrial-style architecture of the space and the openness was really cool!!  It's a haven for the geek chic on the west side.  At Intelligentsia, they are uber serious about their coffee…in fact, I was actually a bit intimidated to order.  They had you a little clip board with the coffee menu and I didn't understand a lot of it….but I got over myself and had the best iced almond milk latte!  It was rich, full bodied and not one bit bitter.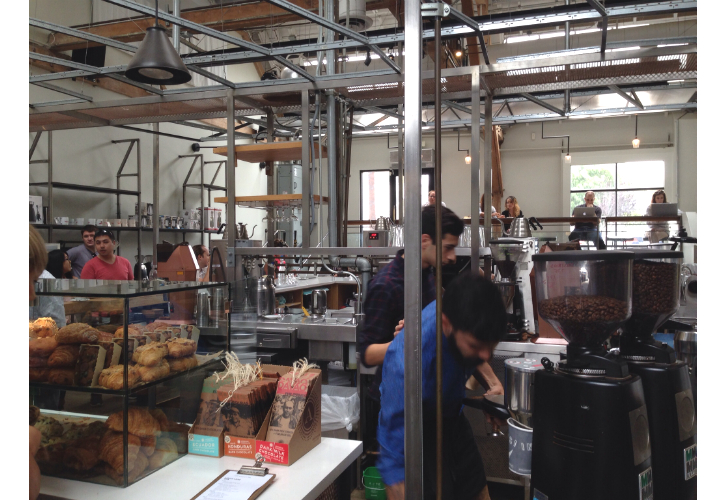 We had a tough time choosing where to eat brekkie, so I went with my dad's method….go where the most people are….that's a sign of good food.  So, we found a long line of people at GTA..that was our place!   They have a variety of breakfast toasts available such as avocado, radish, sesame seed and lemon and also goat cheese with walnuts and honey on fruit & nut bread.  Don't they sound amazing?!   I had the focaccia with egg, squash blossoms and cherry tomatoes…so good!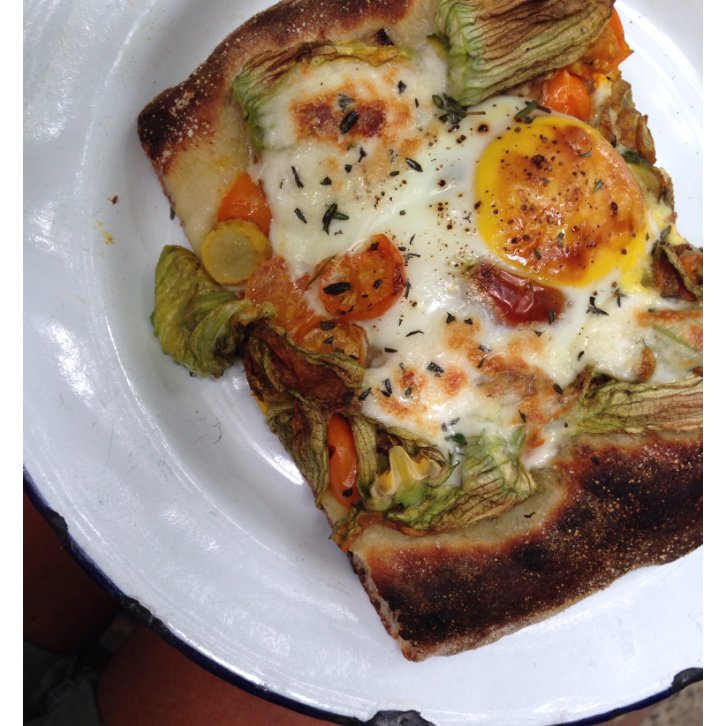 There was a charming little outdoor space next to GTA where you would sit on a bench or crates and enjoy your eats. There are many of these cute little alcoves along the boulevard.  Not totally sure what that creature on the wall is…
We happened upon an outdoor jewelry market.  I loved the way Truly Blessed Jewels displayed their treasures…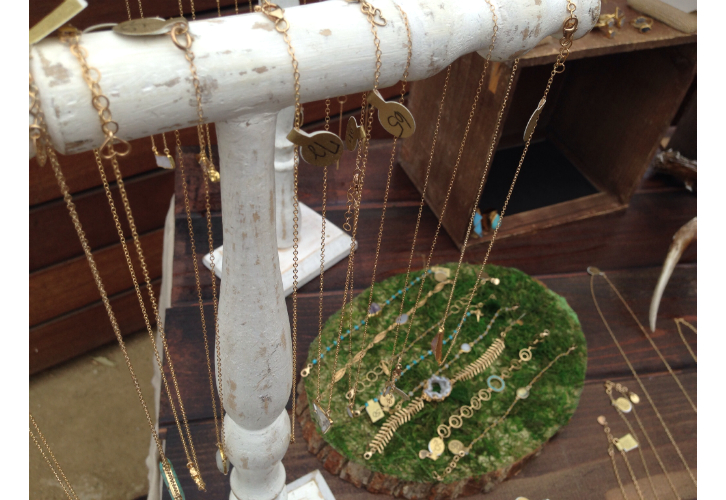 There was an emphasis on nature and organic design…there was wood, greenery and succulents everywhere…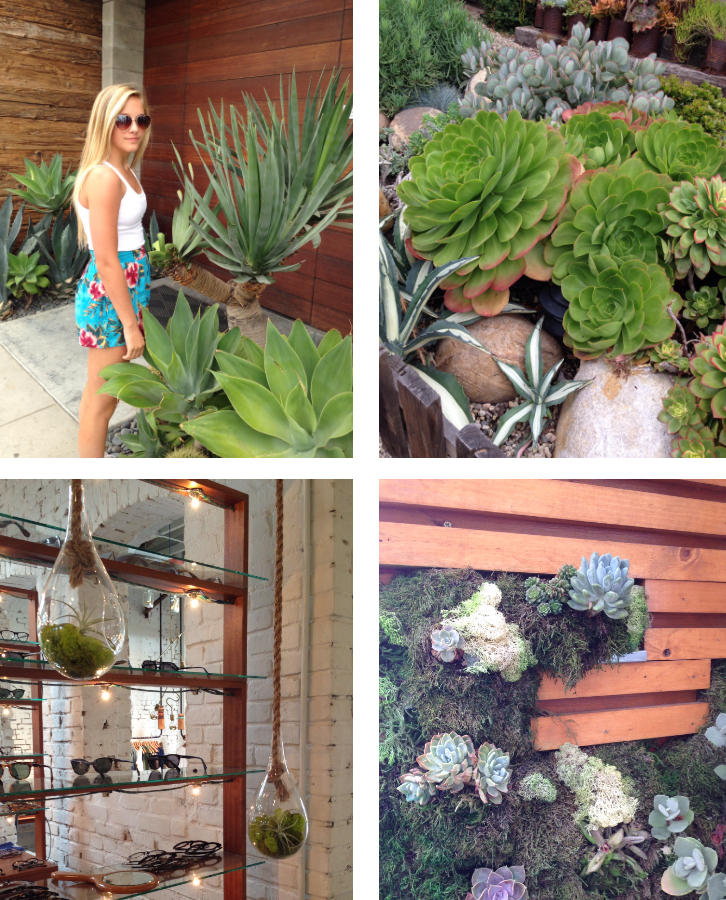 We couldn't leave without trying Van Leeuwen's Artisan Ice Cream from their charming truck.  We had tea and coffee…espresso and Earl Grey Tea.  You could say we ate our way through the boulevard!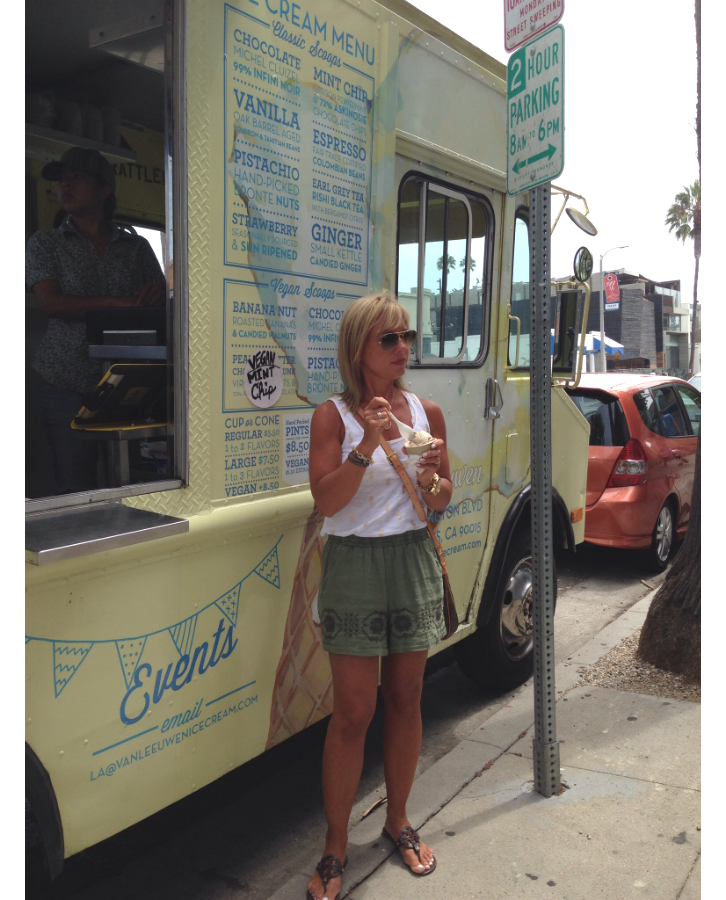 I really loved the artsy vibe at Abbot Kinney….even a table and chair can be art…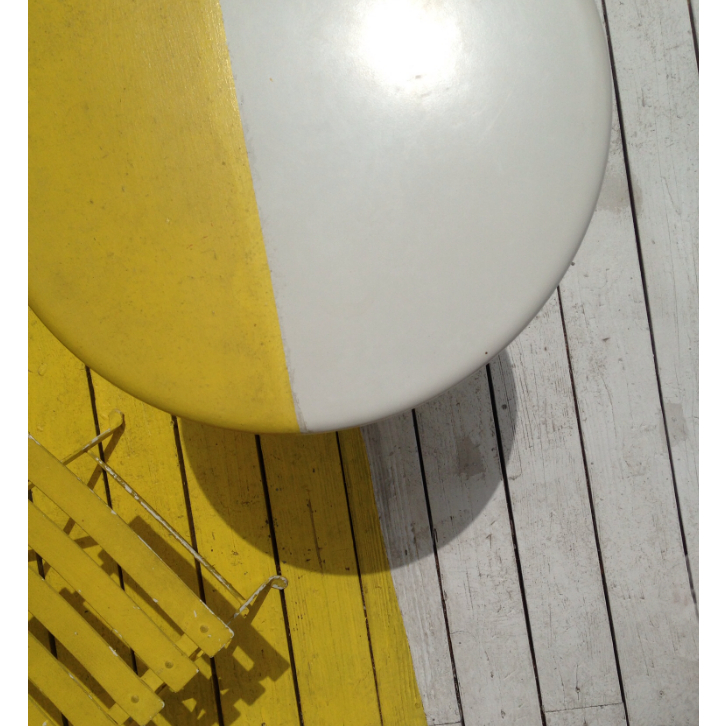 What a perfect place to stop and explore!   Thanks so much for the recommend Renee.  You were right on!!