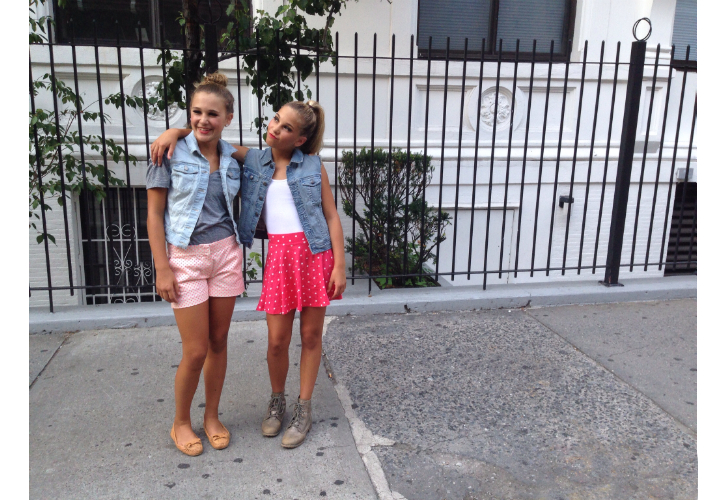 Our time in New York afforded us so many amazing photo ops.  We would be walking down a street and be like…whoaaa…stop….this is the most amazing backdrop!  This happened one night on our way to dinner.  I couldn't resist the white buildings and the black wrought iron fence!  I asked Dylan and Nina to pose for a few pics and then realized they were both in polka dot bottoms and jean vests….it must be in the genes!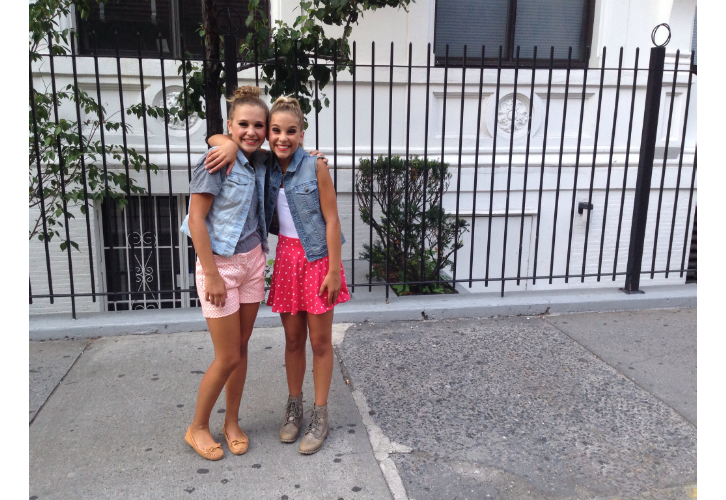 I love how cute and age appropriate their outfits are.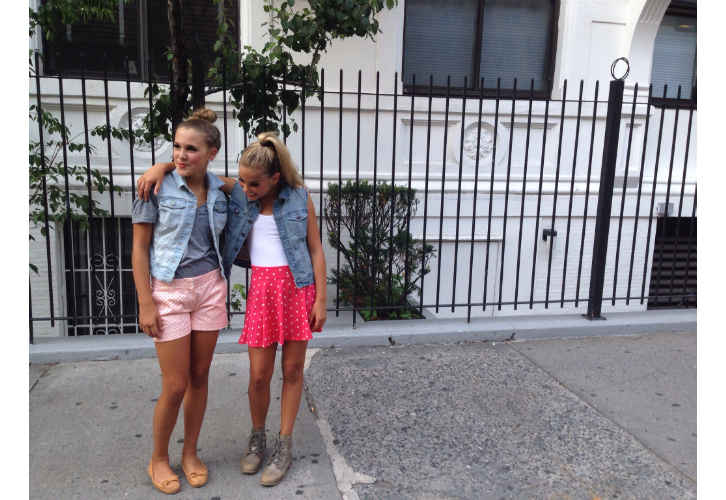 These two always seem to have fun!  They love life and embrace it!  And nothing like couzies being besties!
Outfit deets:
Polka Dot Skater Skirt:   Similar by Forever 21 here, at Nordstrom here, at Forever 21 Girls here, at Target here
Polka Dot Shorts:  J. Crew (on sale!), similar at Forever21 Girls here
Denim Vest:  Similar by Vince Camuto here, at Forever 21 Girls here, at Target here, at Privilege Clothing here