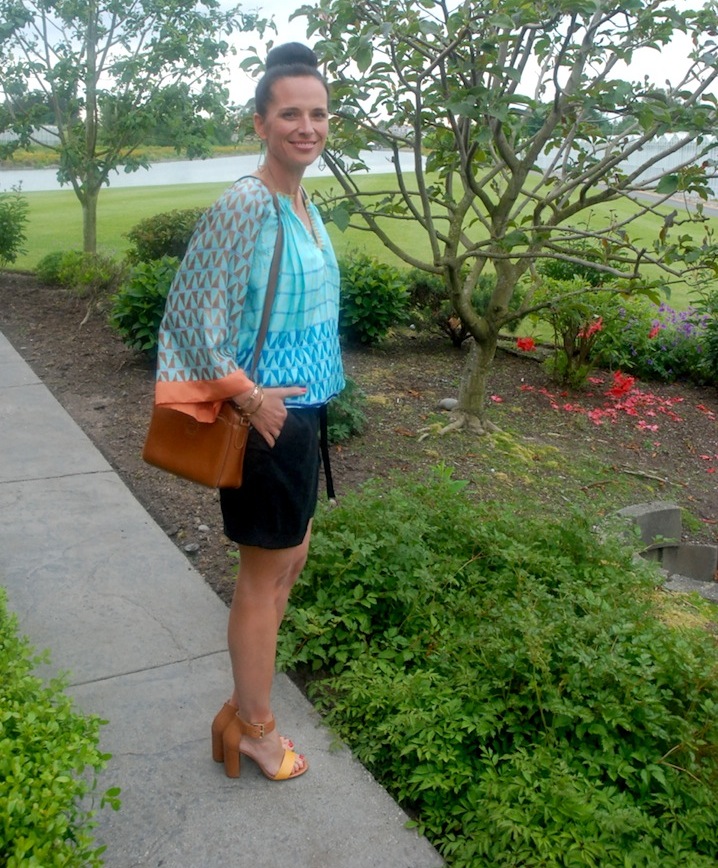 I'm pretty lucky to have a husband who gets a kick out of going clothes shopping for me…he is not only super patient with me when i'm in a store (thank you Anthropologie for your awesome in-store couches!), but he enjoys picking pieces out that he thinks would be perfect for me. Barring the micro minis…no really, i'm not 18 years old anymore honey…and the light up soled heels…well i'll just keep all my comments to myself on those, he does have some great taste! Point in case, this jewel toned kimono. While i was a bit leery of it at first glance, he was adamant. He sent me out of the store saying he would take care of getting my purchases paid for. Yup, when i opened the bag at home, guess what was wrapped up in the bottom?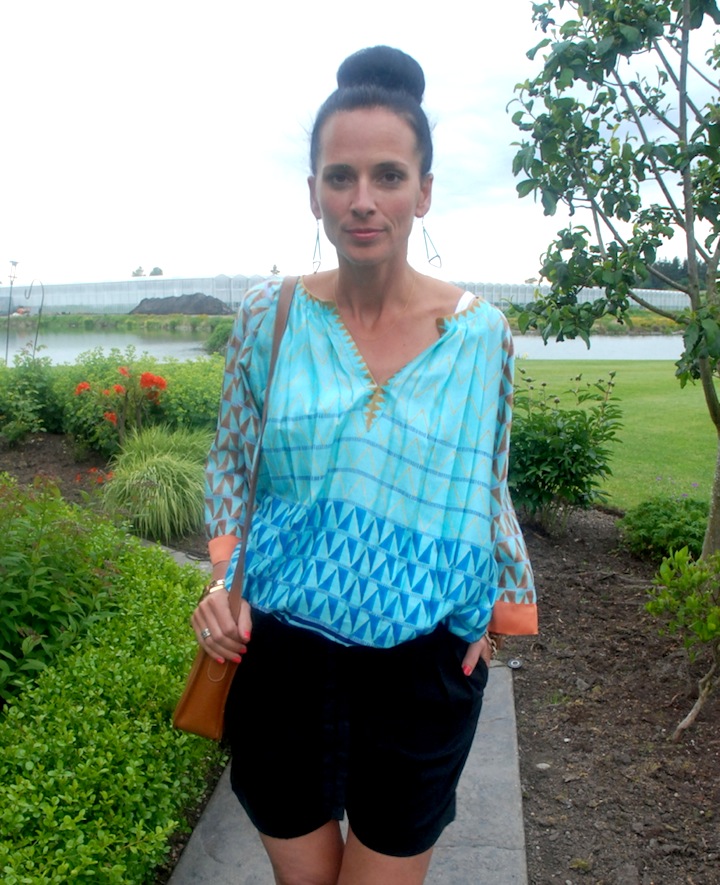 He was right on this one. It's now become an oldy but a goody. That's the best type of clothing you want to have friends ..a piece that can age and still remain in style. Kimonos are right on the money…i'm seeing them everywhere this year from Zara to Anthropologie to Tory Burch. Light and airy but still with some coverage for your arms. It's just a free flowing, easy piece.
With bright color and pattern, opt to keep the rest of the outfit simple. If you go for a solid kimono top, sky's the limit with your bottoms..mix it up!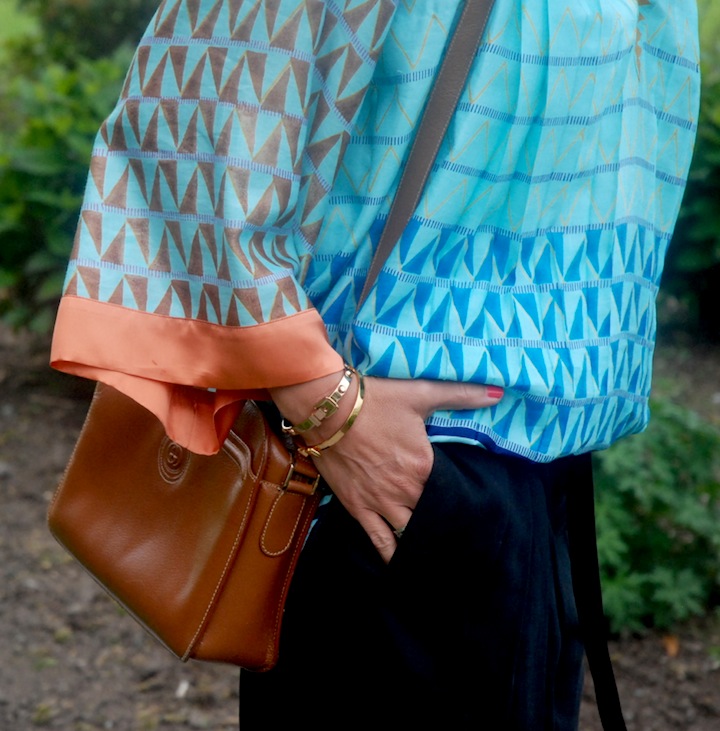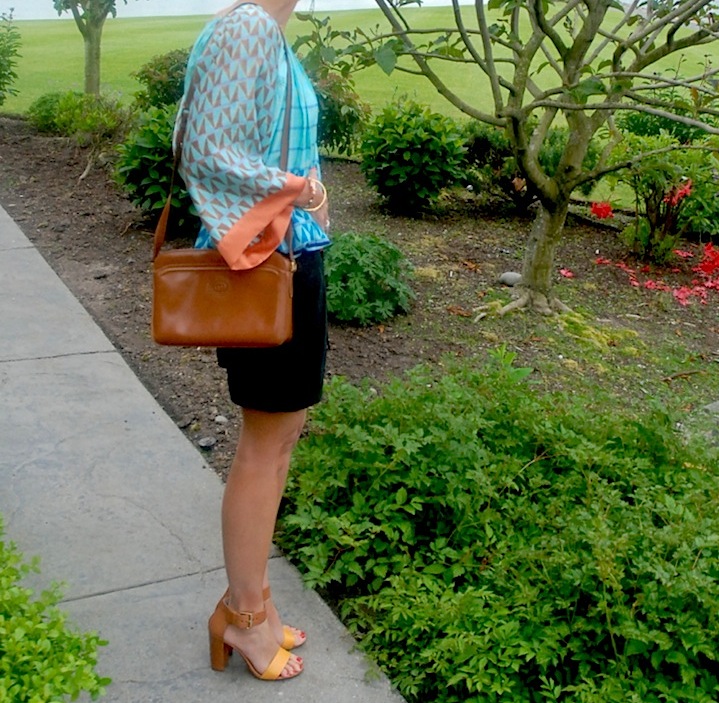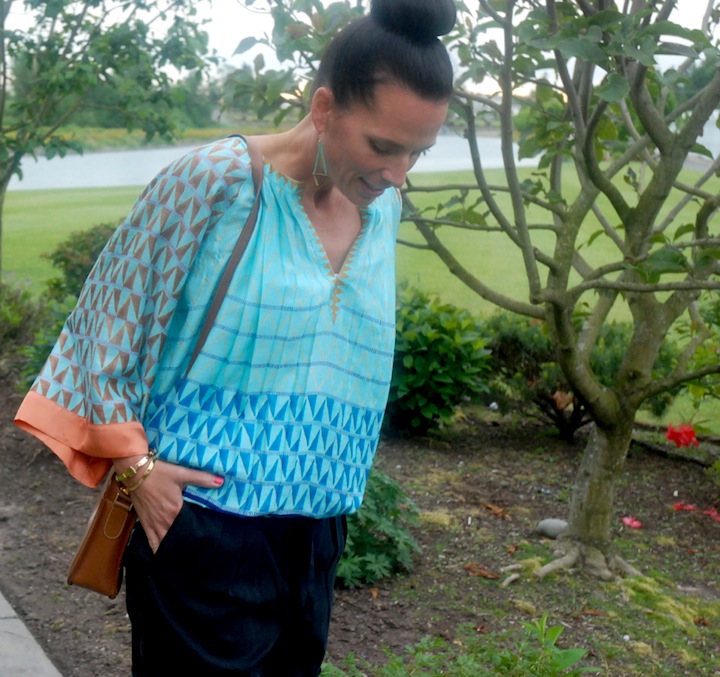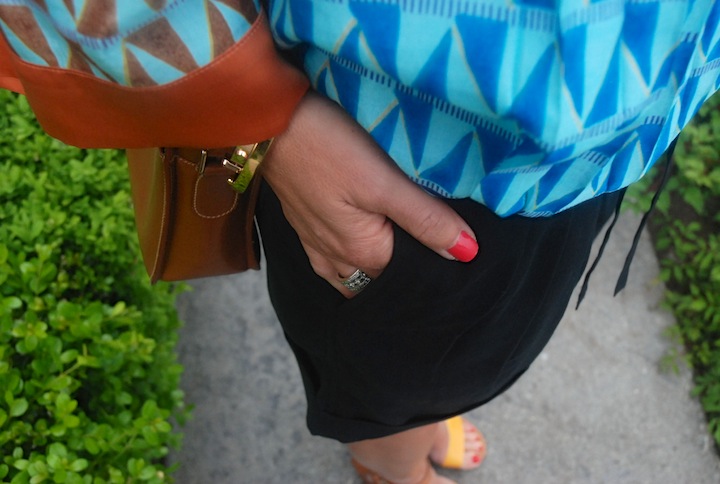 Outfit Details:
Kimono- Anthropologie, old. These are some of my current favorites: Michael Kors , Forever 21, Trina Turk
Shorts: Robert Rodriquez, similar here and here
Heels: Michael Kors, similar here and here
Handbag: Gucci, vintage