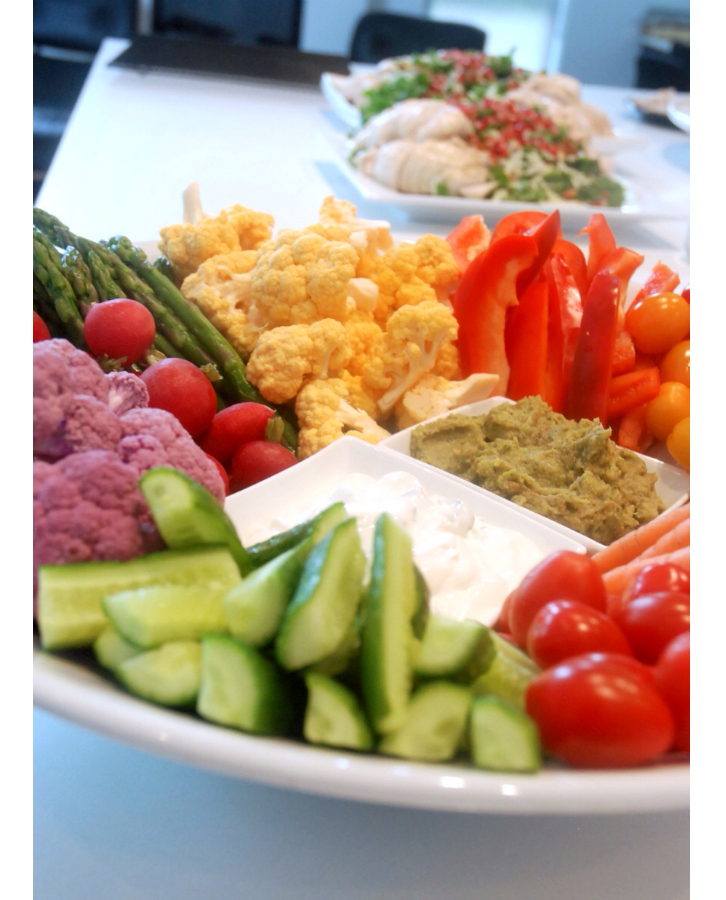 Last week our friend Andrea hosted a surprise birthday lunch for our friend Denise.  We did succeed in surprising her and Andrea prepared an amazing spread with fresh mozza boards, a fresh kale salad with chicken, almonds and pomegranate seeds and the most delicious panzanella….watch for that on the blog soon!
Andrea asked if I could bring a veggie platter.  I was inspired by the crudites appetizer at True Food Kitchen….fresh, colorful, crisp veggies served on a bowl of ice with tzatziki and black olive dips.  I never would have ordered a "veggie platter" for an appie, but Lo's father-in-law ordered it for the table and it was amazing!  So yummy and guilt-free!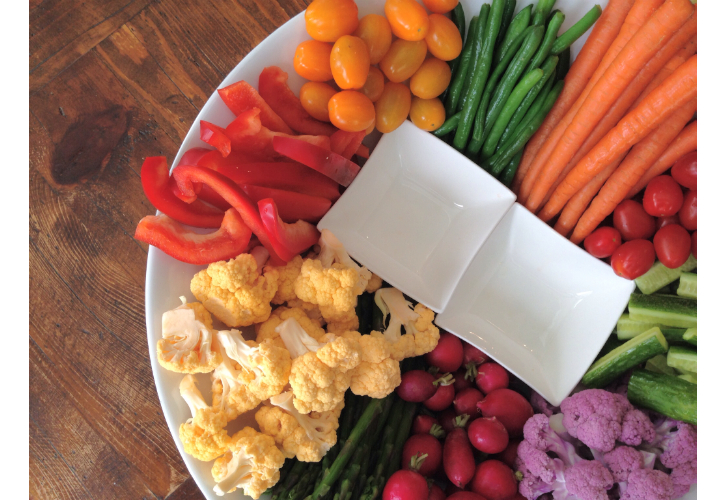 I couldn't serve the veggies on ice as I was prepping a bit in advance.  I did use a very large white bowl and heaped it full of colorful things…and I served it with an avocado hummus and tzatziki.  It took a bit of effort to find some out of the ordinary veg, but I think it was worth it!  And I didn't get lazy on the prep…I bought the carrots with the tops on…not the prepped ones, and man, they tasted sooo much better!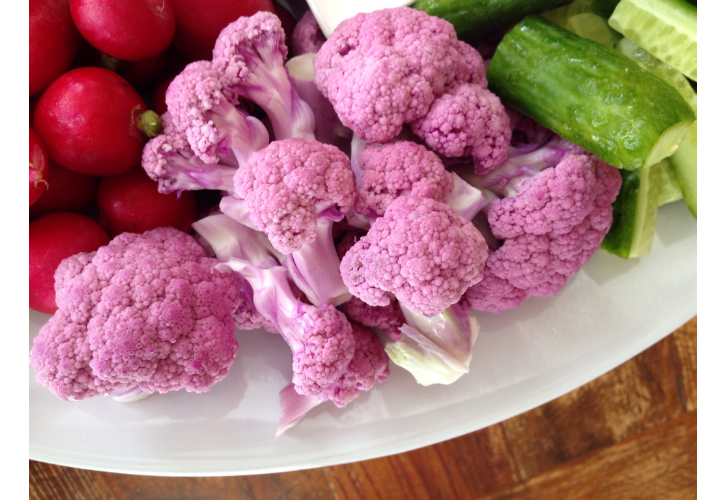 Here's what I included…
purple cauliflower (I found it at Kin's Farm Market)
orange cauliflower (also from Kin's)
green beans, blanched
asparagus, blanched
radishes…next time I'd like to find some unusual varieties
carrots
peppers
baby cucumbers
red "grape" tomatoes
orange "grape" tomatoes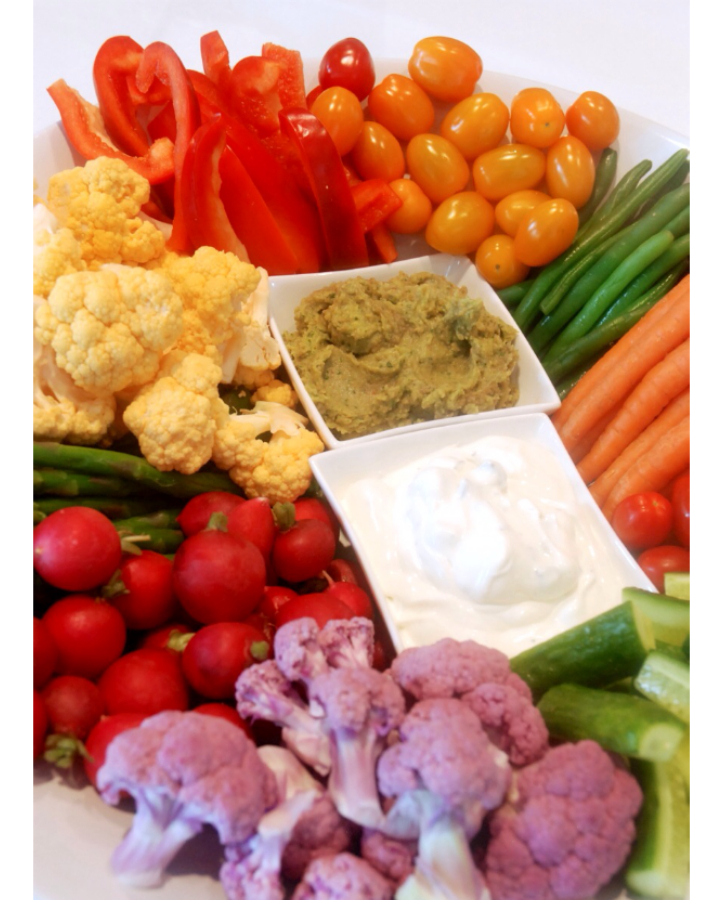 It really goes to show that putting a little bit of extra effort into something ordinary can make it quite special!  Wouldn't this be the perfect compliment for a barbecue?  I think so!  Now go on and enjoy those veggies!