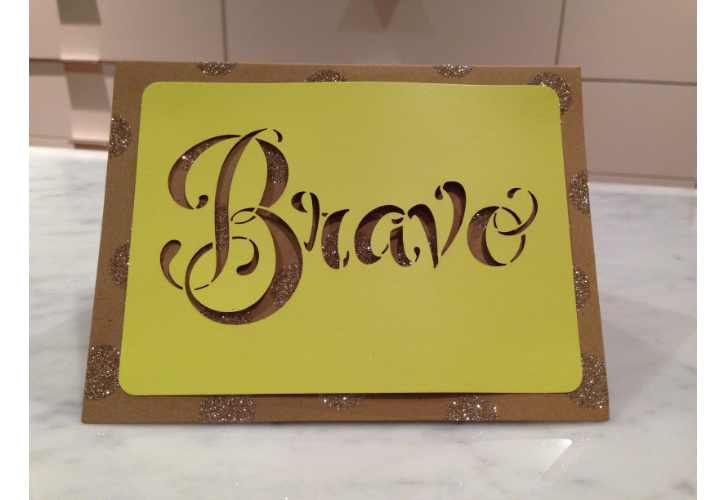 Dylan and Berks have had a few cousins and friends competing in some pretty high level sports recently.  Laurel's oldest daughter, Alexis, made it to nationals for volleyball.  My other niece, Stella, competed in skipping nationals.  And a few friends were just at dance provincials.  The girls love to wish their fam and friends good luck with little care packages. Here's one that they recently put together…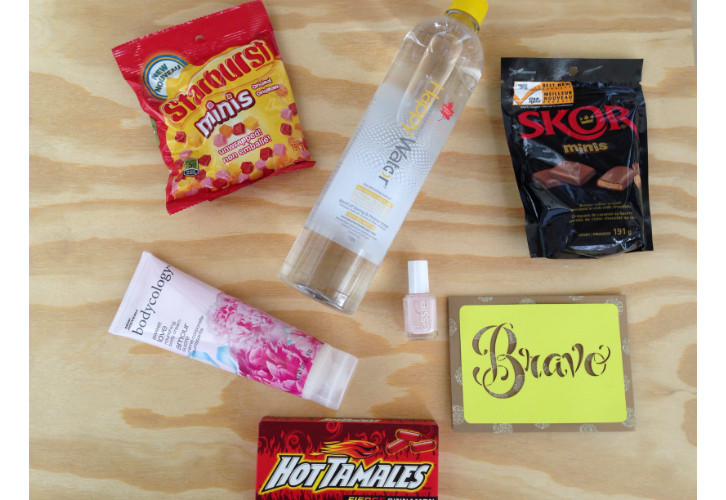 And this note accompanied the treats….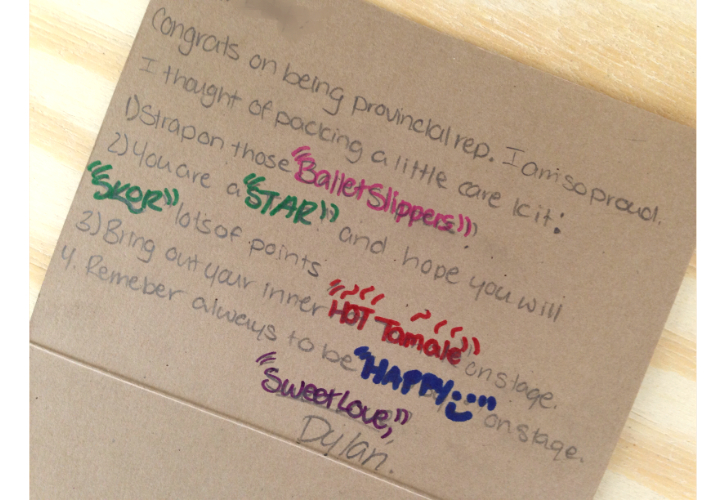 "Star" came from Starburst.  "Ballet Slippers" was the color of the Essie nail polish.  "Skor" and "Hot Tamales"….self explanatory.  "Happy" was for the Happy Water….my personal fave.  And "Sweet Love" was the name of the lotion.
We put all of the treats into a  fun tote.  Forever 21 has a ton of cute, inexpensive canvas totes like the watermelon bag we picked.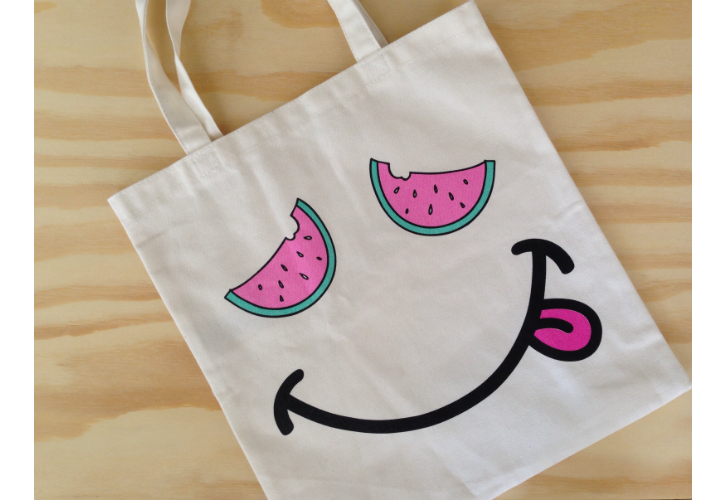 A few other ideas for care packages are…
Essie nail polish in "Lots of Lux"
OPI nail polish in "OPI Scores a Goal"
Smarties…perfect for good luck for exams!
Hershey Kisses
Pay Day…good luck for a job interview
100 Grand Bar
Starbucks Tazo "Calm" tea
You could use this same idea for a Father's Day gift…
Dad's Root Beer
Pop Rocks
Gourmet "Pop"corn
Or  a teacher gift….
It's fun to put a package together and bit a little witty!