Today's Friday Find is a list of my favourite beauty buys for summer. There are many products i use year round, and then some that seem to make more sense for the warmer months. Some of these you have heard us rave about already…but there are ones that really do deserve that second shout out. Here's what i grab for most often this time of the year: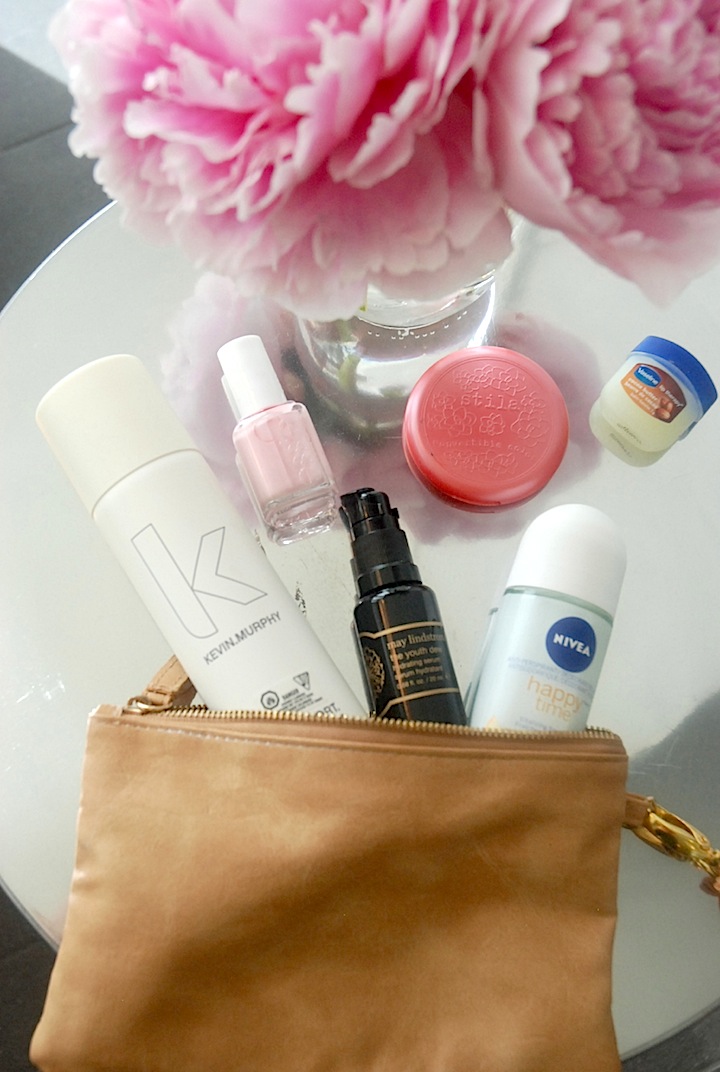 1. Kevin Murphy Resort Spray- this time of the year, i use my hairdryer as little as possible. The sun is hard enough on hair, so i prefer to cut out the additional heat from my dryer. It may also be that i'm a bit more lazy in summer too! Unfortunately, left to dry on its own, my hair forms this undesirable half curl, more frizz type effect. A few spritz' of Kevin Murphy's Resort Spray is the perfect antidote to frizz. Click here for my original review last year. I've also found that the day after i've used this on my hair is the best day for an updo or bun as this product gives it that "dirty" texture that makes styling much easier.
2. May Lindstrom- Youth Dew. This serum is like liquid gold for your skin. I splurged on my first bottle about 7 months ago and am just finishing it off..ahhhh..now i'm addicted. I started by using it sparingly but now have upped it to 4-5 days a week and absolutely LOVE it. The fragrance is simply delicious and while any other oil i've ever tried on my face has given me unpleasant results, my skin loves Youth Dew and drinks it up. This past weekend i got myself a yucky sunburn…this serum calmed it right down, hydrating and healing it. There's no turning back.
3. Nivea- Happy Time Roll On Antipersperant – Pam shared her love for this deodorant here. She must have done a good sales job because i decided i better try it. And? I love it. I don't miss the pesky white streaks i used to get on my tees, nor the need to re-apply in the evening. Fresh and long lasting..and just over $2? No brainer.
4. Vaselline Minis- anyone else feel panicky without chapstick? My weird obsession is made manageable with these mini vaselline containers. Pop these into your purse for not only soothing chapped lips (and if you're like me, you cannot go to sleep without having it gooped on..i've been known to get up out of bed if it's not on thick enough..i know..weird!) but also as a jack of all trades beauty fixer. Use it to tame fly aways and unruly brows, dab on pulse points before applying perfume to make it last longer, or apply to cuticles to keep nails and the surrounding skin healthy. A little goes a long way.
5. Stila Convertible Skin- A blush and lipstick all in one, I've been a fan of the Convertible Skin compact for a couple of years now. My usual color that i use year round is Peony BUT, i love the Petunia for summer. A more pigmented yet still soft pink, it's the perfect shade for highlighting sunkissed skin.
6. Essie Nailcolor in Fiji – my favorite pink nail laquer. I've tired of buying soft pink shades that look ethereal and beautiful in the bottle and then don't translate to my nails. Essie's Fiji is a winner. Opaque and creamy pink, it's my summer go to!
What's a product that you can't live without during summer?