Last week was, in a word, gorgeous! Gloriously hot. I don't know about you, but my whole countenance seems to change when the sun comes out. I wake up ready to take on the day..more energetic and the smiles just seem to be in abundance.
What better time to make a iced cold drink and sit on my back patio steps soaking it in…and this i did! My afternoon coffee took a turn for something more chilled! Super easy to make, this vanilla fig iced coffee is a sweet treat that you don't have to feel guilty about.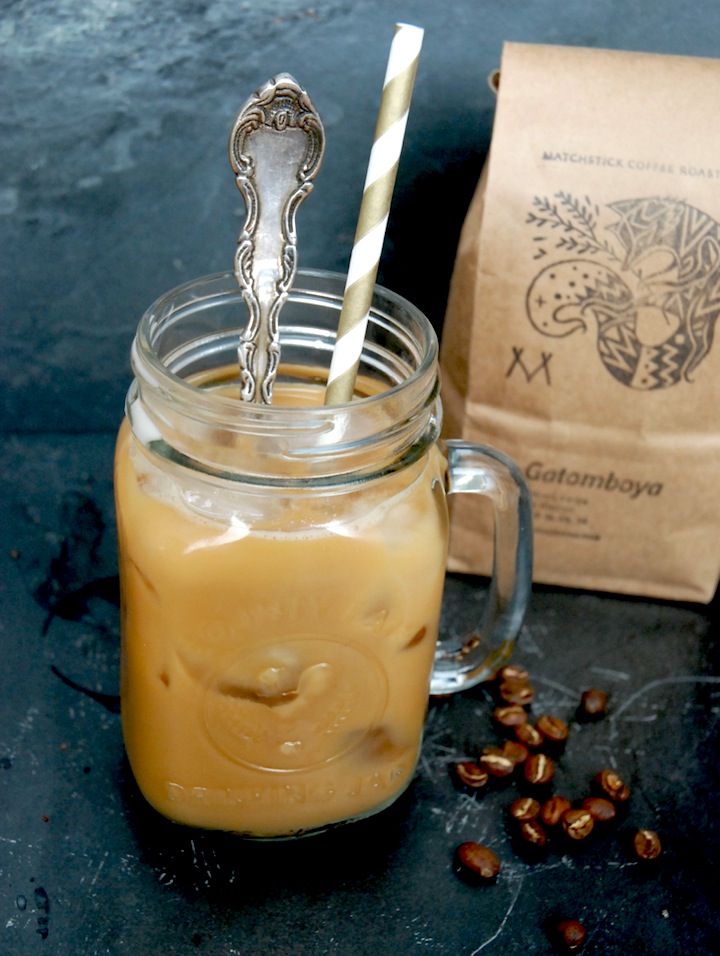 My sisters in law introduced me to Glory Juice. I've been completely intrigued by the whole juice thing going on….and after trying a good number of Glory Juice's concoctions, i'm seeing why the craze is happening! I haven't done a juice cleanse yet…still doing my research on it…but i completely loved the juices both on their own as well as using their nut milks as my coffee add-on like i'm showing you here… these nut milks are so incredibly good. I used Vanilla Fig here, but i also tried it with the Cacao, which incorporates almonds, cacao, maple syrup, dates, alkaline water and sea salt. It was a winner too!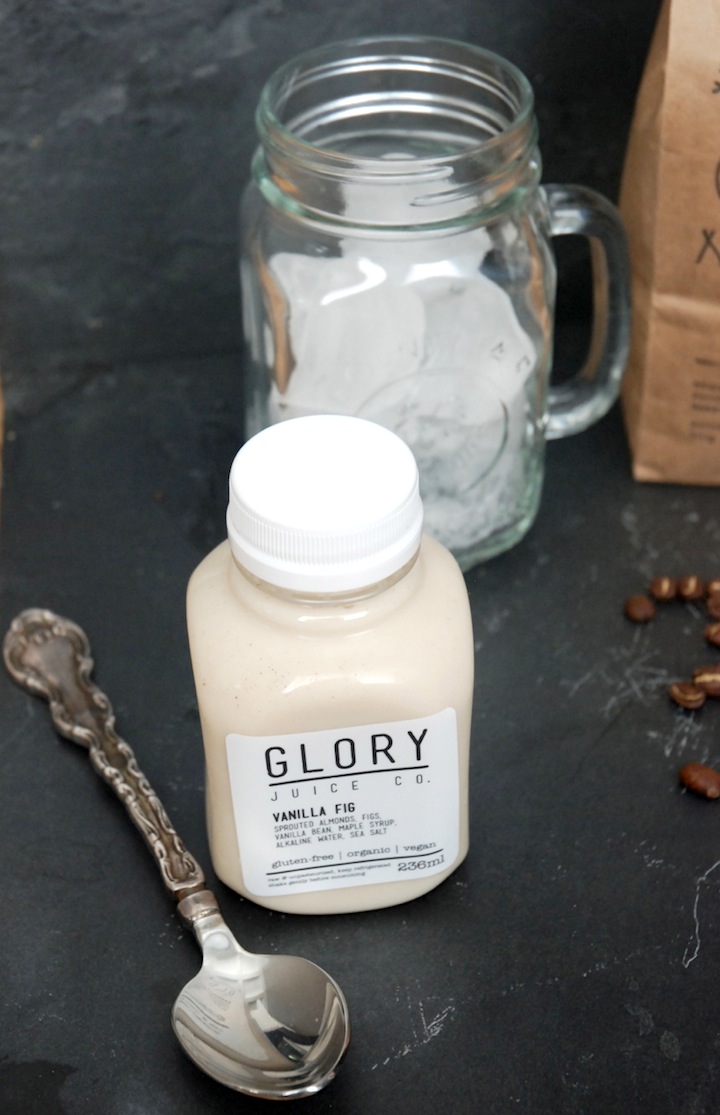 Just make your coffee and chill it in the fridge…i make a couple cups at a time so it's ready to go.  Use good beans..really, it does make a difference! Right now i'm onto the Gatomboya blend from Matchstick Coffee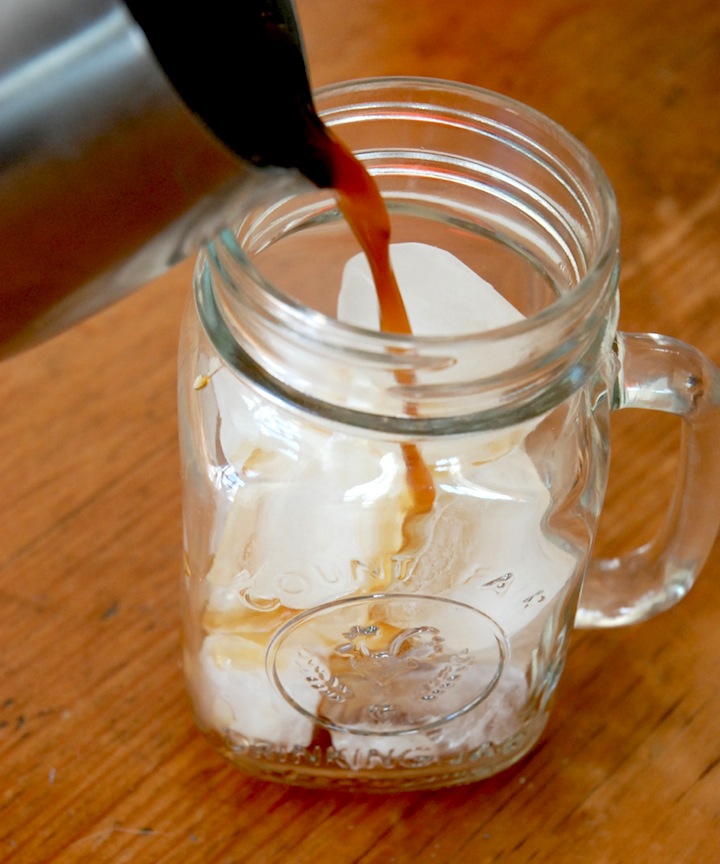 Pour the chilled coffee over ice and add your desired amount of nut milk..it's a subtle flavour so you might need more than you think…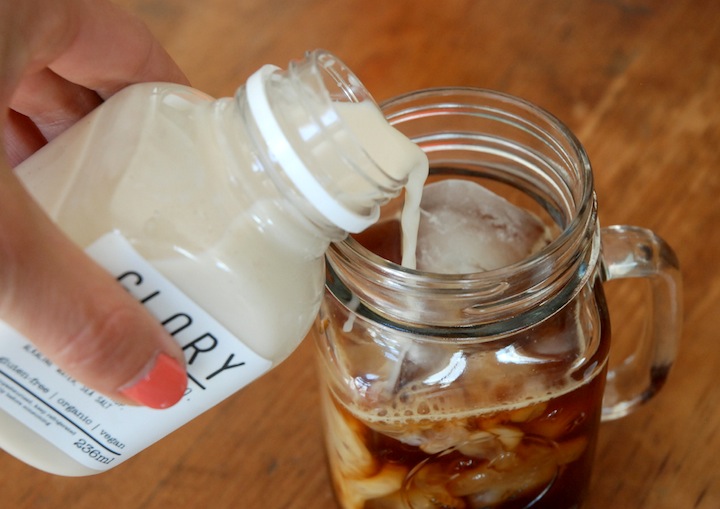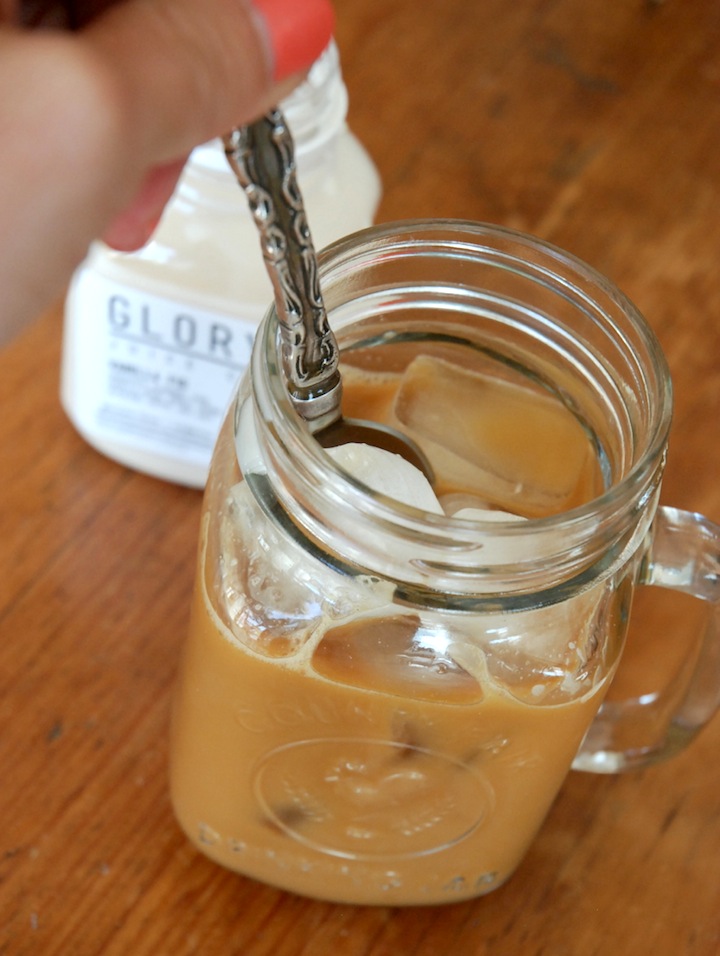 A quick treat you can serve for an afternoon coffee with friends or for your own little "escape from the day"….