It started with one offhanded comment…and was followed by a number more. Instagram. Do you think it's a fake or real portrayal of life? Do you view it as genuine or manufactured?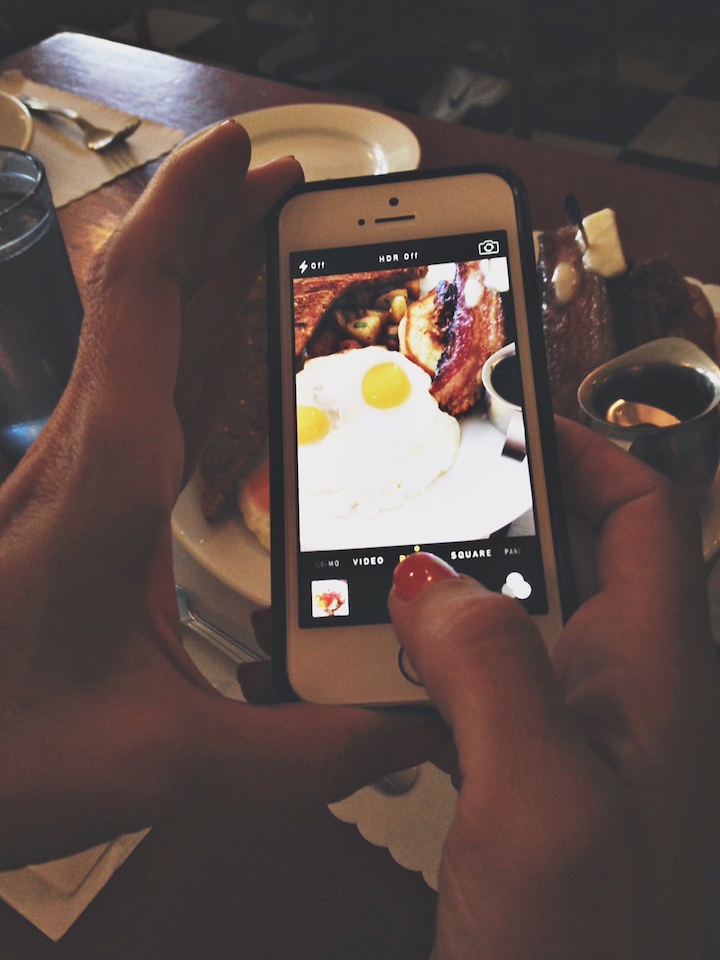 The comments, not said in a negative nature but rather genuine curiousity circled around the questions of…Do you and Pam just eat your way through life?? (ahem…maybe…maybe not!), are you EVER home in your sweats with copious amounts of dirty laundry staring you in the face (you mean besides all the time??), is life always unicorns and rainbows? You get were i'm going.
And thus the internal instagram debate began…and truthfully, it's made me pause and think about it. And what i've concluded is that by all means my instagram is genuine and real. It IS, after all, a collection of my photographs. Many are filtered because it's just too fun not to, but still they remain photographs. This collection though, is a slice of my life.  A slice that includes the more positive elements that surround me. A slice in which i hope you can find something to connect with and bring something "sweet" to your life.
My house is in disarray more times than i care to admit, the last thing i want to look at is more disorganization, messiness and clutter. When i visit my instagram feed i feel inspired, encouraged and hopeful by the people i've chosen to follow. Colorful, artisitic, positive AND genuine photos that impact me positively. Humorous photos get a high five from me too..or shall i say a "like" or giggling emoticon?!
When i started my instagram account, i made it a challenge to myself to find at least one thing each day that was beautiful or encouraging or helpful or inspirational. A challenge to myself to be purposeful in looking for the extraordinary in the ordinary…as well as taking the time to appreciate the little details. This became the baseline for my instagram feed. Realistically, i would prefer to look at this: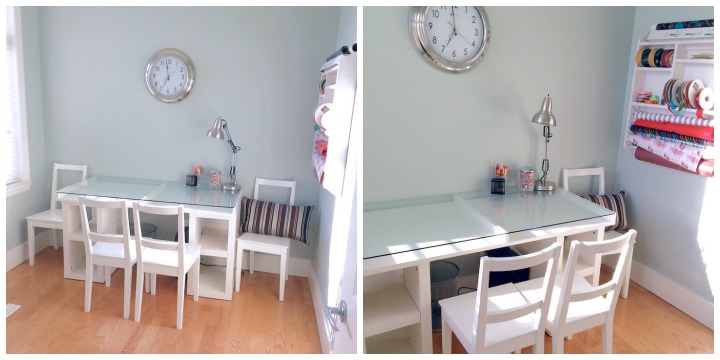 Rather than this: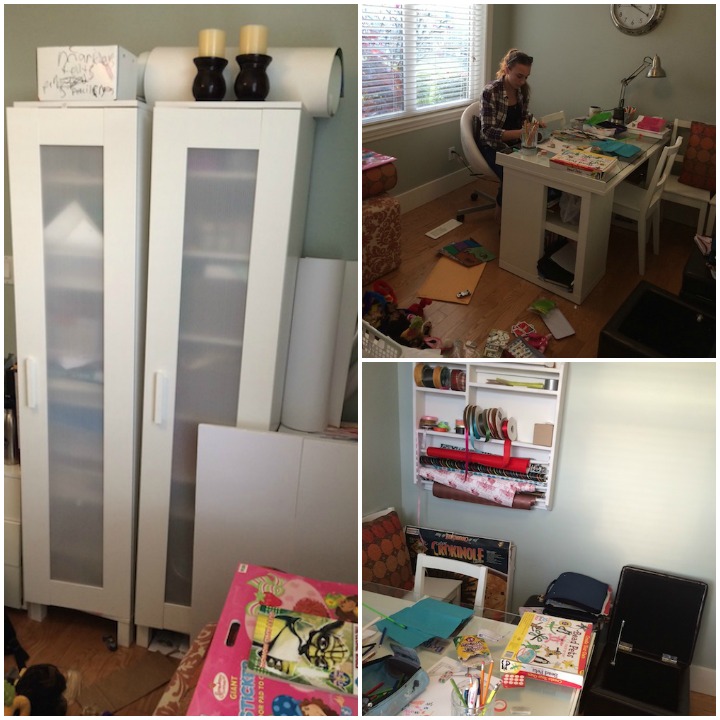 Obviously there's quite a difference between the two! Most of it being the fact that i finally tackled the craft room and had a major purge sesh!!! The "after" pics also have had filters added to soften the look. When i look at the "before" pics, my blood pressure seriously rises. Yuck! Cluttered and disorganized and really, i'm not sure what positive could be taken away from anyone seeing them.
Yep, i do love food…so much that i feel it's worth taking a pic…because maybe in future you might want to make a visit to the restie i'm picturing, or try making the dish at home. Yep, i do have areas in my house that i hope you never see….i'm trying to work my way through them, but it's slow treading right now! Yes, i do love pretty flowers, chic outfits and anything with palm trees. I hope you do too.
I do want to be real and authentic as well…and don't want to portray that it's all rainbows and unicorns over my way (because let's be honest, we already have a dog and a hamster and i REALLY don't want another pet to feed and clean up after!). What do you think of this debate? What types of photos do you like to see popping up on your IG feed? What's your baseline for IG? What's the verdict…do you think Instagram is genuine or manufactured?