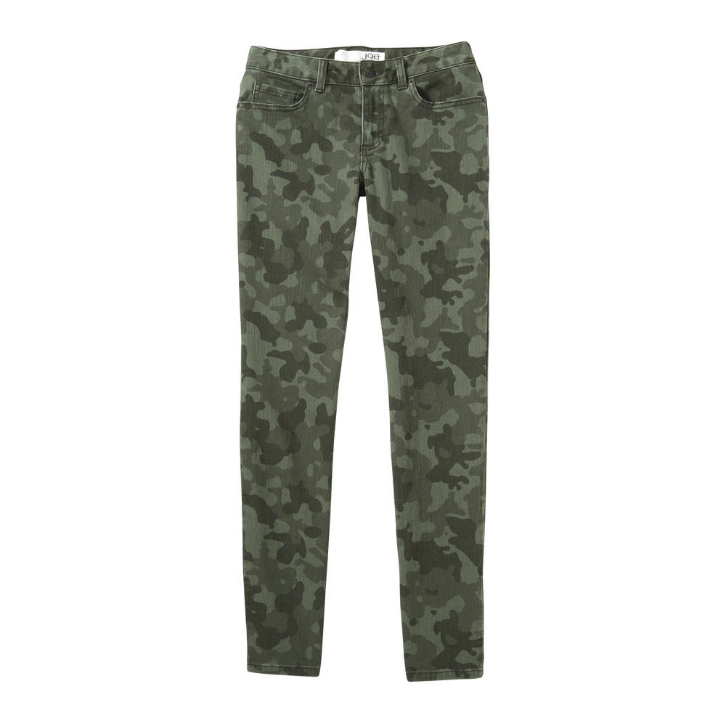 I love a piece of clothing that you can dress up or dress down…it's like two pieces of clothing in one!  Double duty!
I was in Superstore cruising the Joe Fresh section last week before I loaded my cart up with groceries and I came upon these slim camo skinnies.  I like that the subtle pattern and dark tones make them slimming…not always the case with patterned pants.  They have a bit of stretch to them making them uber comfortable.
Dress them up with a white linen button down, heels and a blingy necklace.  Dress them down by rolling up the cuffs and pairing them with a graphic tee, flat sandals, and some tough bangles.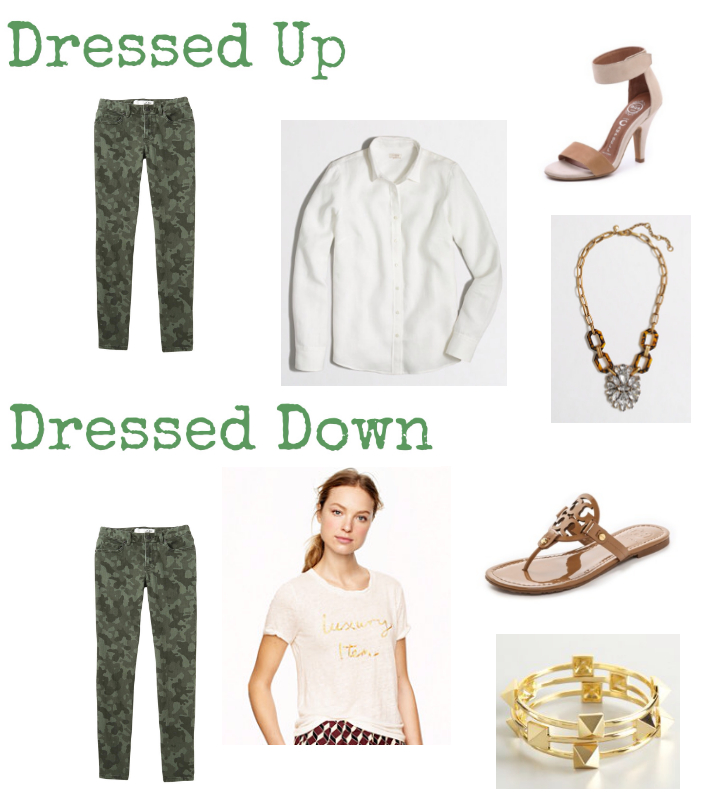 Joe Fresh Slim Camo Jean 
Canadian sisters find them here
US sisters find them here
Dressed Up
J. Crew Factory Blouse
Jeffrey Campbell Heels
J. Crew Factory Necklace
Dressed Down
J. Crew Tee
Tory Burch Sandals
Noir Gold Bangles
I've almost worn these babies almost non-stop since I bought them….I think you will too!!