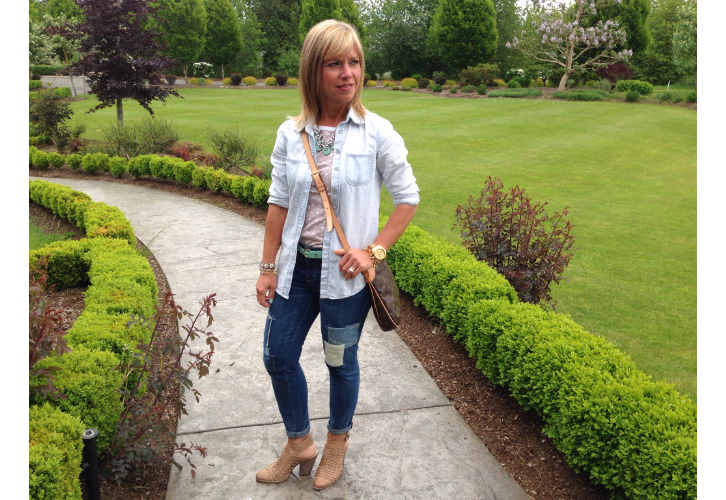 One of the biggest trends for spring is denim on denim.  I'm not a huge fan of the idea…I think that there can be such a thing as too much denim.  I've mixed white denim jeans with a chambray shirt or jean jacket.  That's an easy combo…and not too much blue.  But this weekend I thought I'd step out and give blue on blue a try….with darker blue on the bottom and washed out denim on top!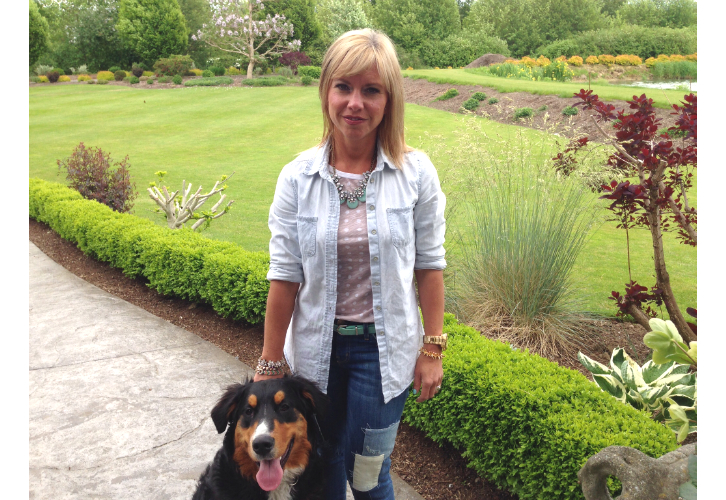 It's a super casual look, but I think it works!!!  The polka dot tee….a steal at 50% off sale prices at J.Crew this weekend…a between-hockey-games purchase…adds a bit of fun to the outfit.   A denim shirt is the perfect layer for those cooler spring days and summer evenings.  And of course I had to add a bit of bling…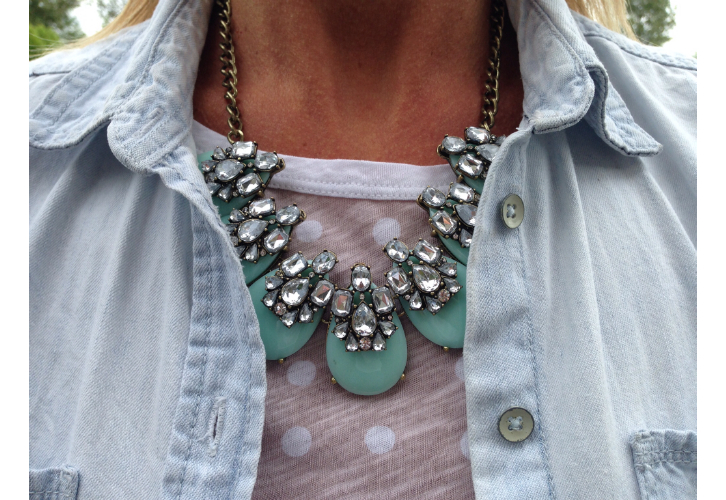 I'm all about getting a good deal…that's my kind of adrenaline rush….and this look is make up of lots of great pieces at amazing prices.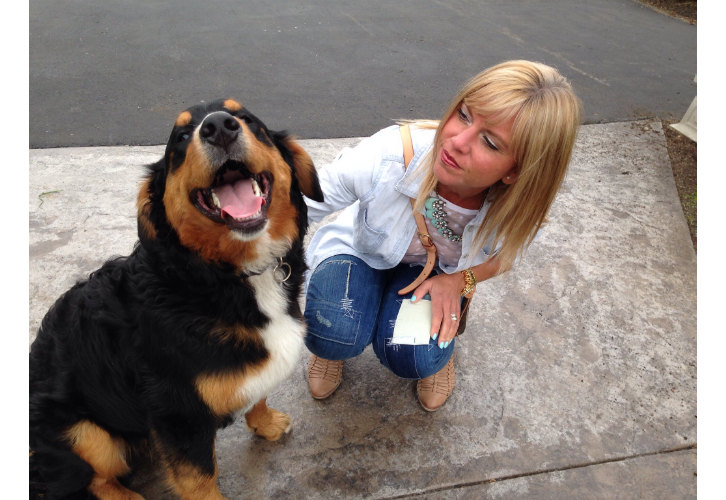 And Bama wanted in on the action!!  How could I resist…look at that face!
Outfit Details:
Current/Elliott Stiletto Patchwork Jeans here or here Regular $298, Sale $90 (similar here and here)
Joe Fresh Light Wash Denim Shirt $24 (similar here and here)
BaubleBar x Anthropologie Seastone Necklace $58
Vintage Cotton Cap-Sleeve Tee in Dot Regular $42, Sale $12.50  (similar here and here)