Putting a "new" outfit together does not require new clothes…pairing old favourites has a way of making each of the individual pieces come back to life!
Our spring break vacation gave me a chance to break out some of my last season (and last LAST season) pieces a little earlier than i could here on the west coast. Oh i felt good to be bright and less layered! These colours are a great jump off point for Easter!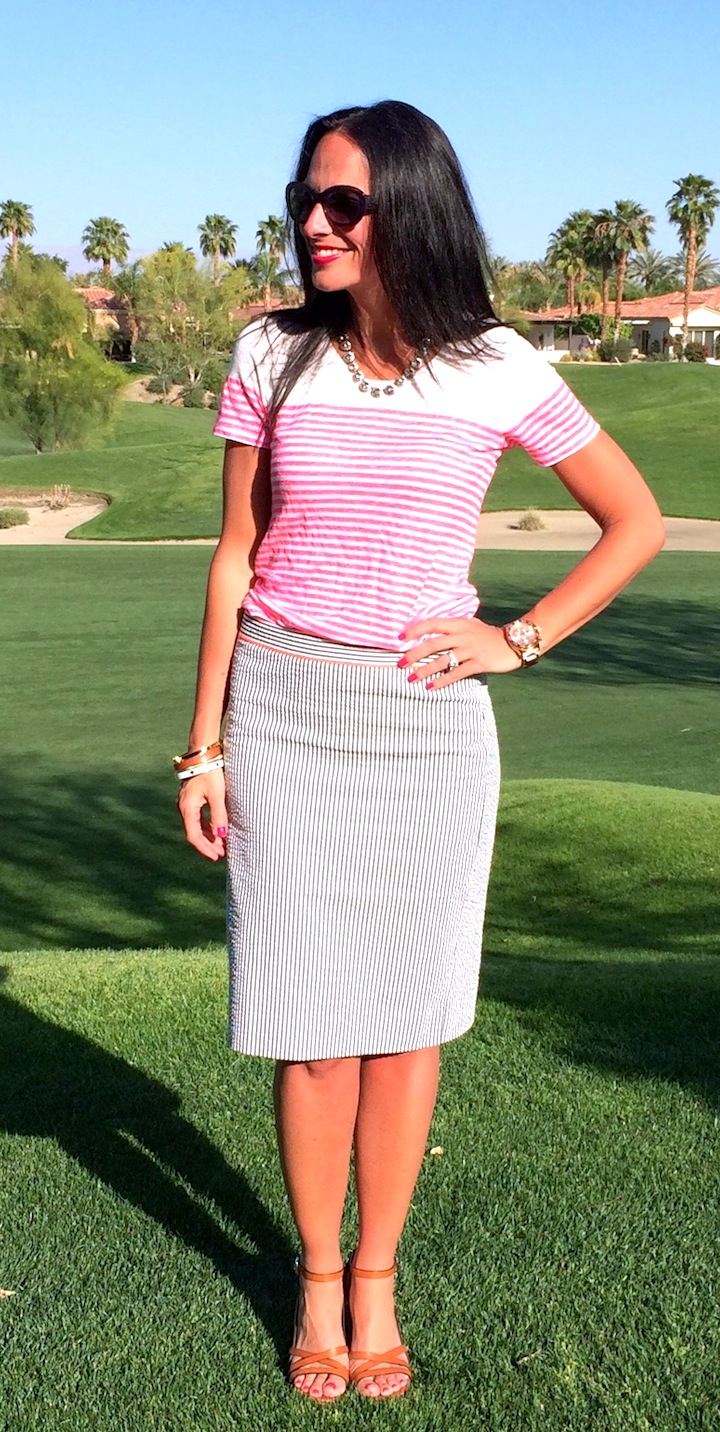 Don't let stripes with stripes scare you…my advice? Pick differing stripe widths to put together. This provides some contrast. Another note, let one of the stripes do the talkin. The navy and white in the skirt in a thin stripe almost gives the illusion of being more solid. My top, on the other hand is decidedly bright and demands more attention.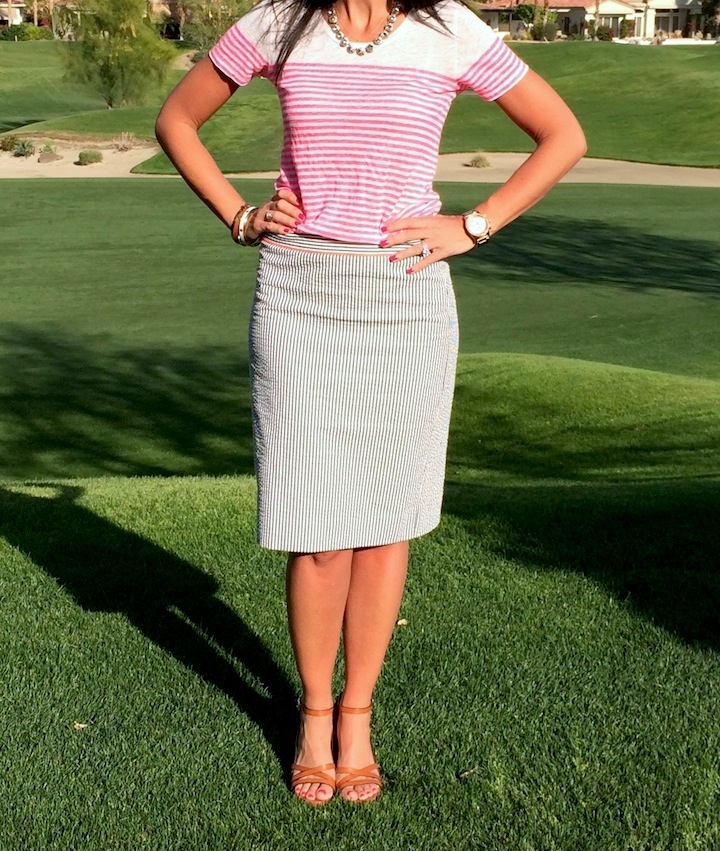 A simple, neutral wedge sandal keeps leg lines elongated.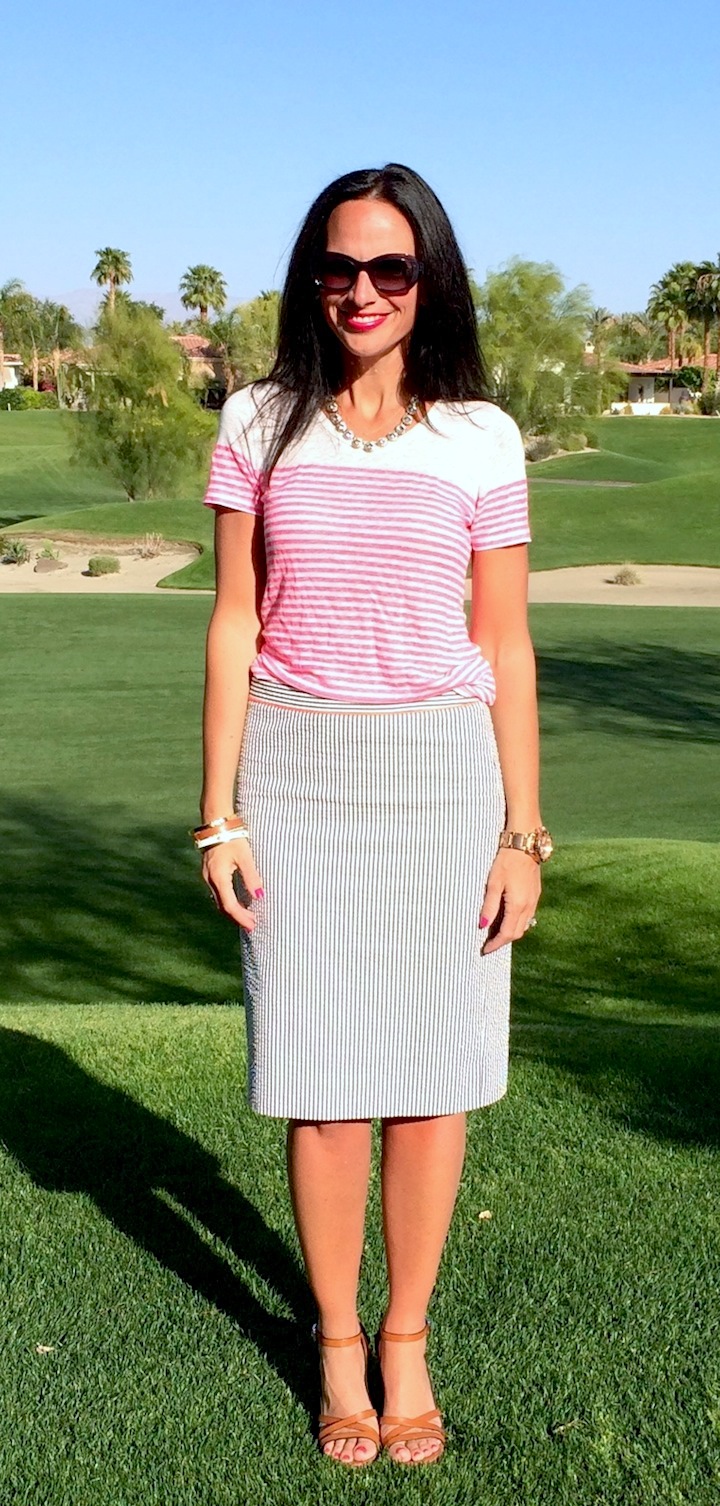 The cover of shade gave my colours a bit more pop!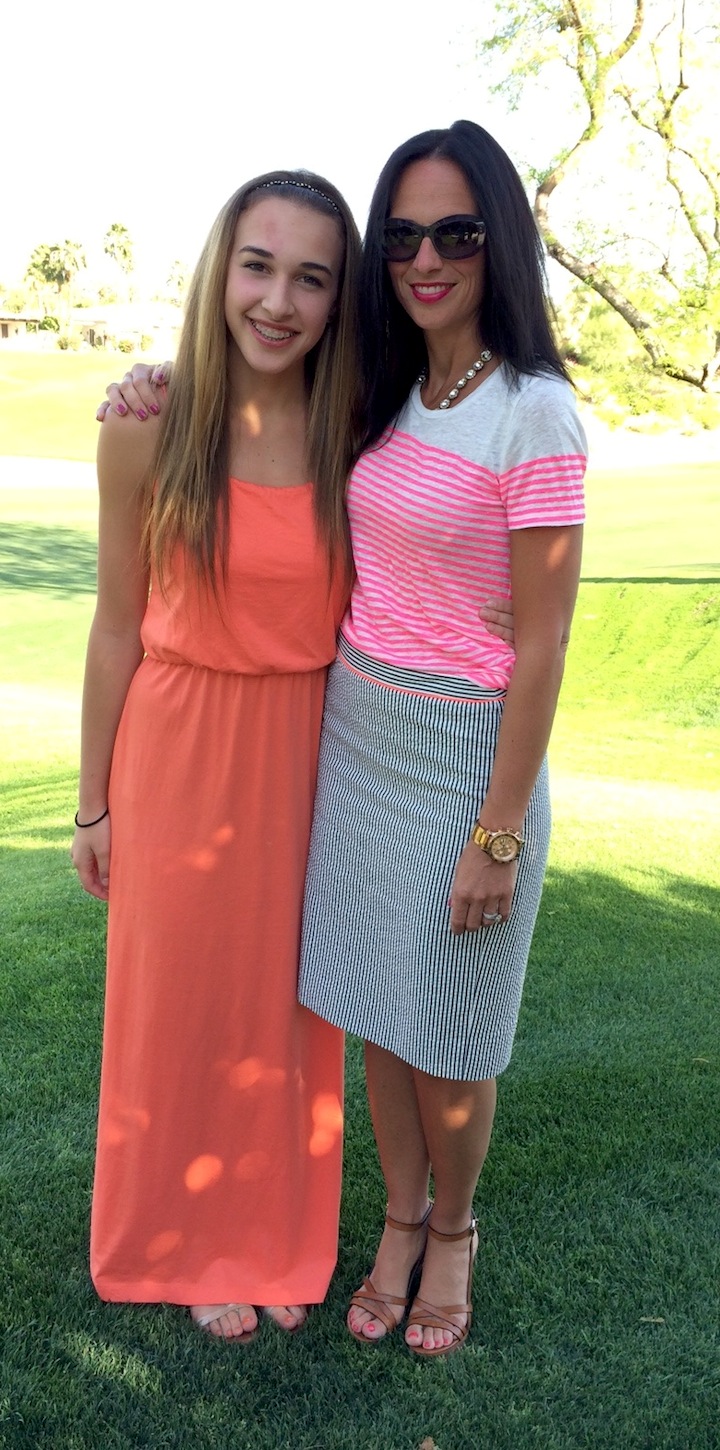 Outfit Details
Top: J Crew-old (similar here or here)
Skirt: JCrew old, now available at JCrew Factory here!
Sandals: Coach old (similar here)
Necklace: JCrew Factory
Lip Color: Bare Minerals "Risk It All"