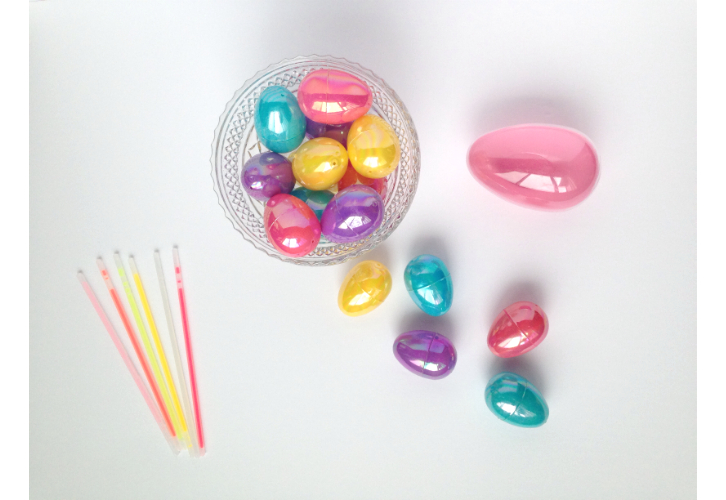 It wouldn't be Easter without a good ole Easter egg hunt.  But….we still have candy from Halloween and Valentines sitting in the pantry….note to self, it's probably time to turf it!  Oh, and I'll never forget the year that we were in Palm Springs and hid foil-wrapped chocolate eggs all over the patio.  By the time the kids found them, they had all melted…..FAIL!  So, I've been looking for some new and different ideas for Easter egg hunts.
1.  I love these free printables for Easter egg coupons!  Love the idea of setting aside time to do things together…..better than leftover candy sitting in the pantry for six months!
Here are some ideas of "egg-pons" you could include…
A Starbucks bevie of your choice
Go for fro-yo
Download an app or a song
Pick the main course for dinner
Skip clearing the dishwasher
Go for a hike with mom
Crepes for breakfast
Bike ride for Slurpees with dad
2.  Glow in the dark Easter egg hunt.  How fun would this be for tweens and teens on Easter Eve??   Warm Hot Chocolate gives some great tips for prepping for this hunt.
3.  Add a few "golden eggs" to sweeten the hunt!   I love the idea of hiding one golden egg with a larger prize….ok, maybe a few!  I found larger plastic eggs that open at the dollar store and just painted them with a few coats of gold acrylic paint. You can include things like toonies or loonies, funky socks, iTunes or other gift cards, or movie passes.
Do you do something creative for your Easter egg hunts?  What are your best Easter memories?