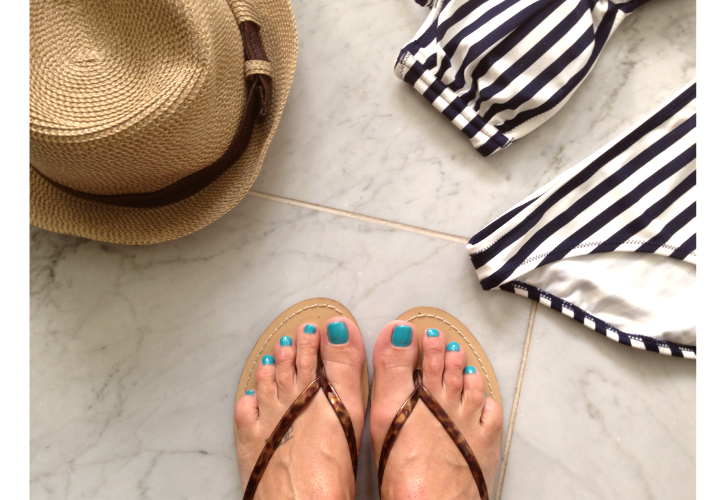 Flip Flops (similar here)
Hat (similar here)
We usually try to post something inspirational on Mondays….well, today I'm sharing something quirky about me instead.  I have this funny rule that I live by….I refuse to wear socks after Spring Break!!  We usually try to head somewhere south during the kids' break in search of sun, heat and Vitamin D!!  I am a flip flop girl and it just doesn't seem right to come home and put on the socks and boots again!!  My rule used to be open-toe shoes only after Spring Break, but a few years ago when the break was at the end of February it was just too darn chilly to follow through on that one.
For some crazy reason, I think I can will  warm weather to arrive on the West Coast if I don't wear socks….yah…call my crazy!!  Here's to hoping I can follow through this year!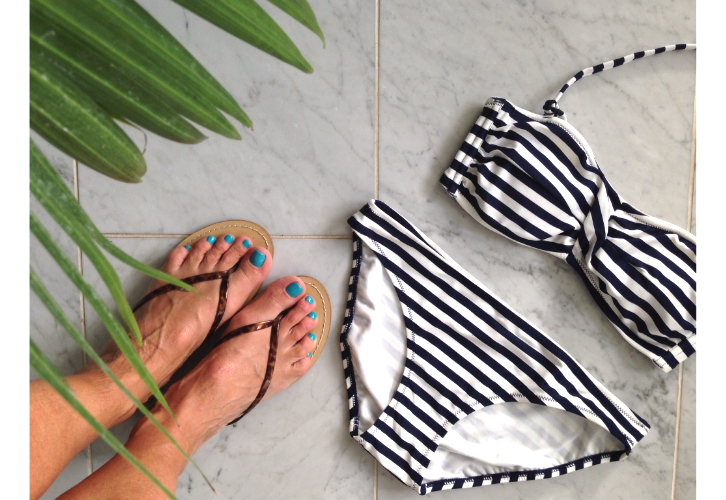 What signals the start of spring for you??