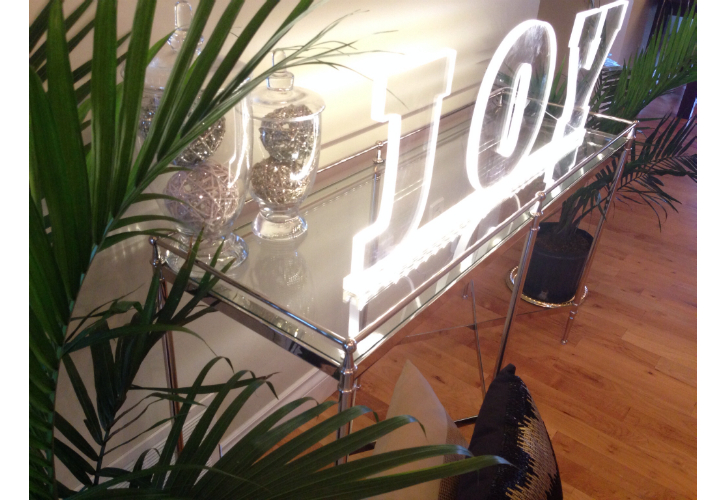 My front entry has needed a bit of love for a while now!  You know it's bad when your 12 year old is making comments that the art that has been hanging there is really bad.
Here is the before picture from our blog launch party a few years back…excuse the lovely expression on my face…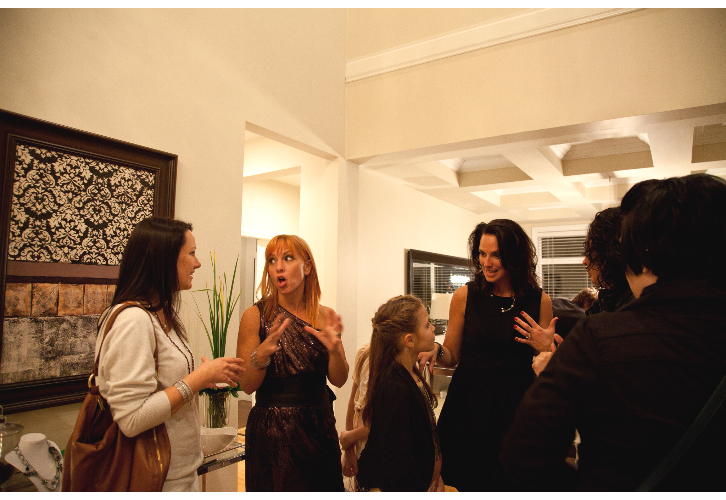 I never really loved this artwork.  It's so impersonal and doesn't say anything at all!!  I've been finding that my style is changing too.  I love a modern look with some iconic retro touches added in.  I really had very little on the glass and chrome console table, which I found a number of years ago at a Restoration Hardware Outlet.  The arrangement that was there was a live one for the party.  The console table is a classic design…so I knew I could mix it up with other pieces and it would work.  If you are currently looking for a console table, I love this one from Z Gallerie or use this bar cart for double duty from Furbish Studio.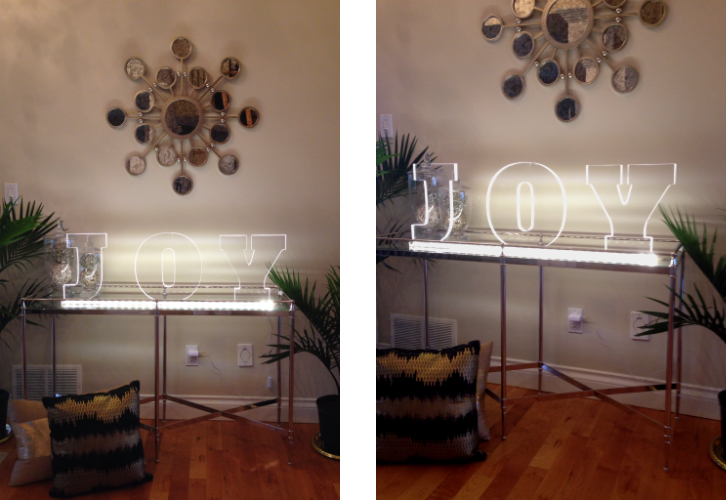 I custom designed this light-up lucite sign.  I had it made just before Christmas, so I went with the word "JOY" but it is a great reminder year round!  It's awesome because the letters are interchangeable.  For Jason's 40th birthday, I just used the "Y" and "O" and made it "YO"….kind of cheeky, hey?  A friend suggested I get an "E" and a "S" made and it could say  "YES"….I like it!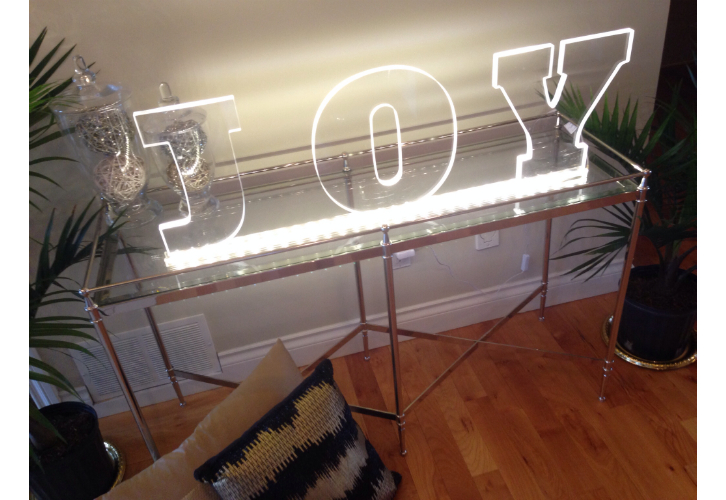 I bought the tropicals for Jason's party at Walmart last week on sale for $9.88 each….that was a seriously great buy!!  I haven't really had house plants for a number of years, but they are back and it's really an inexpensive way to transform a space!  I love the tropical feel they add, especially on our grey West Coast days!
I considered a mirror for above the console table, but I have a long mirror in the dining room and it's along the same wall, so I really needed something different.  The mercury glass wall hanging was a clearance find at HomeSense as was the gold sequin pillow.  The black and gold pillow was on sale at Target for $12.50.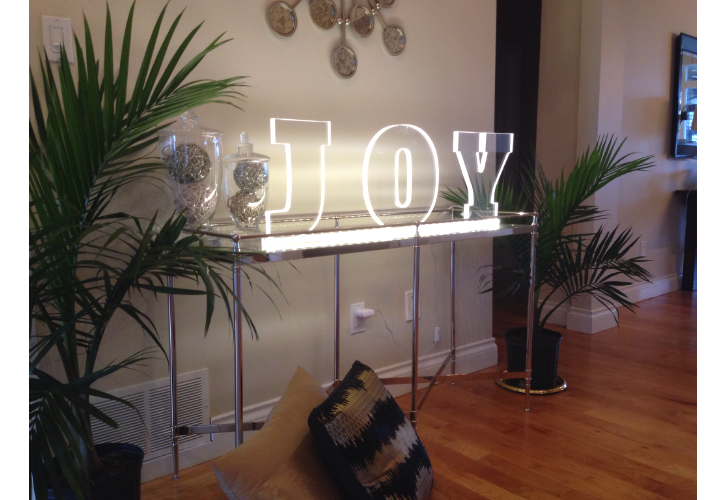 I really should have kept track of what I spent but I've been accumulating bits and pieces.  With a little hunting and time on your side, you can transform a space for very little money.
I definitely feel like my entry is now a much better reflection of me and our family and much more welcoming!  Come on over and check it out!