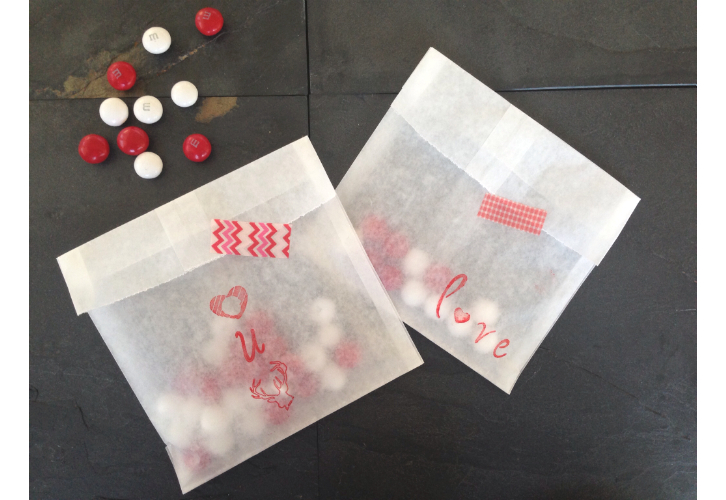 I have a thing for packaging!  If the packaging is pretty, I'll probably buy it!!  I like to package up treats in a pretty way too.  I'm not so crafty…at all… but I've been enjoying doing a bit of stamping lately…in a modern, clean way.  It's quick and easy and I don't even get a chance to lose my patience!
I bought a package of dry wax sandwich bags from a local wholesaler, HY Louie.  A box of 1000 cost $15…..seriously, that's a cent and a half per bag and the box has lasted me forever!!!  I've used these bags for all sorts of things….scones, candy, cookies….pretty much anything but sandwiches!
It's fun to stamp them.  Just let the ink dry before stacking them and then fill them with a treat and seal them with some funky patterned washi tape!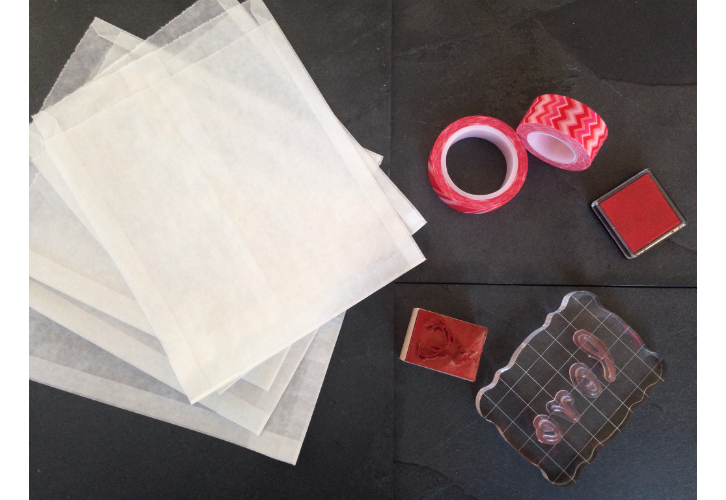 For Valentine's, I bought a dollar store foam stamp kit.  I "customized" some of the stamps but cutting in some diagonal lines with a kitchen knife.  I stamped some cute, quirky messages on them.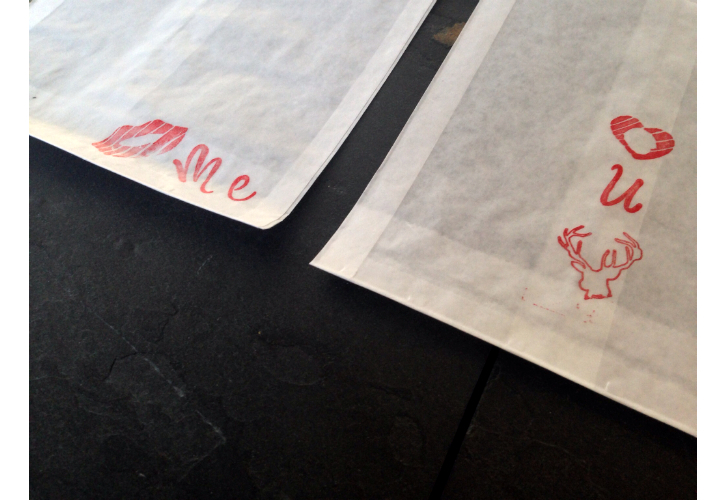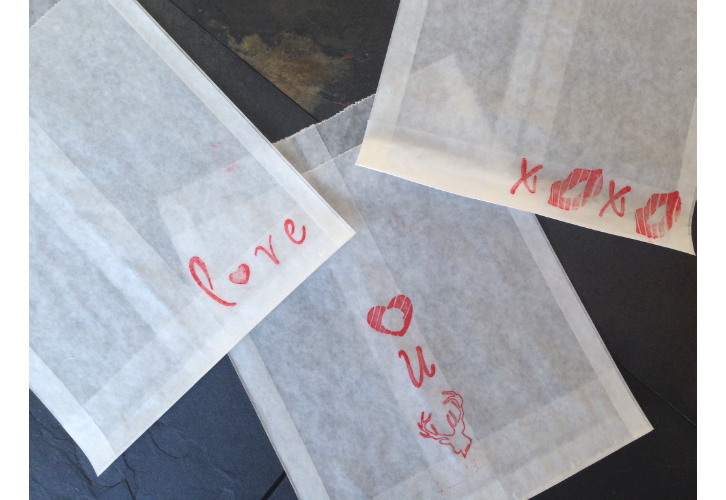 Yesterday when I was packing the girls' dinner for dance, I filled some stamped bags with two bite brownies (no, I didn't make them!), and finished them off with washi from the dollar store.  The store bought brownies seemed so much more special than if there were in a Ziploc!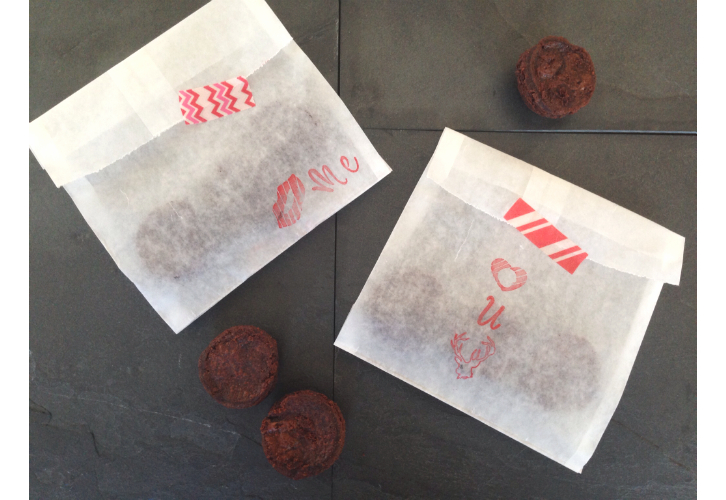 This is a great idea for school too!  Just fill them up with a few candies and the kids are set!  It's so much cuter and more fun than the store bought Valentines!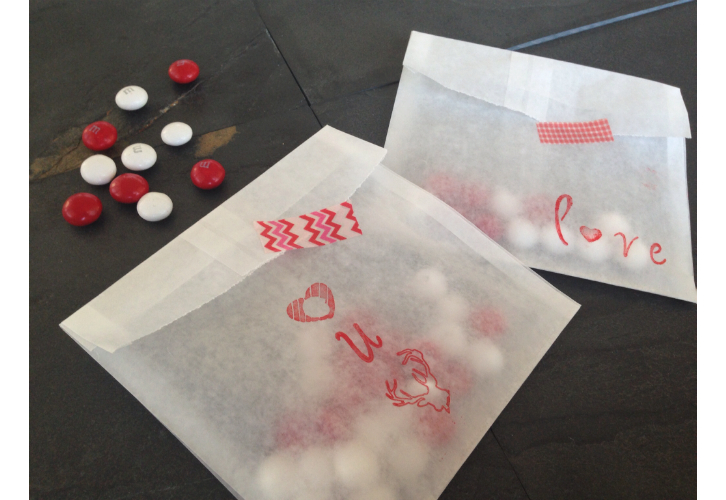 Seriously, if I can do this, you so can too!