Happy Heart Day!!!  If Valentine's Day has crept up on you….it kind of did on me too….here a few super last minute ideas to help you show the people in your lives some extra special love today!   We've looked for ideas with things you hopefully already have at home!!!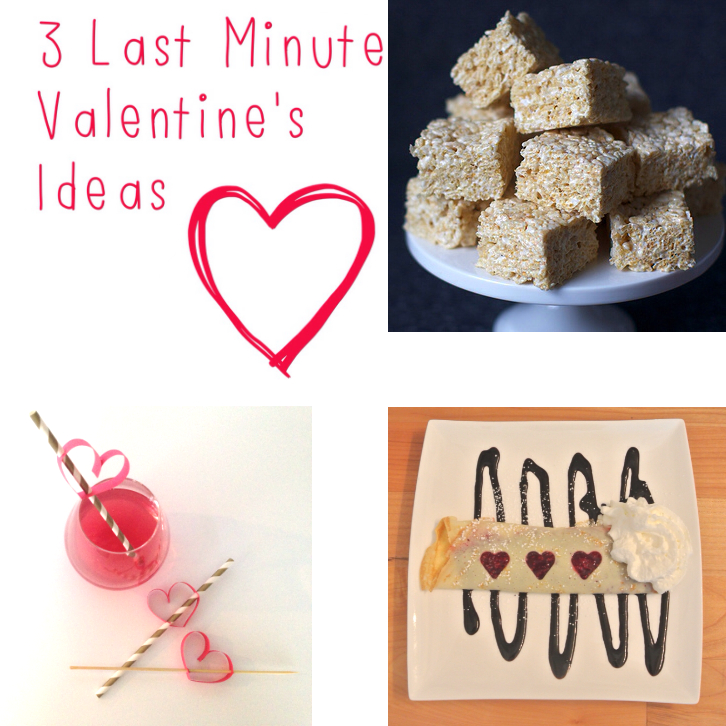 Salted Brown Butter Crispy Treats (photo and recipe from Smitten Kitchen)
Why not press these into a larger pan, so that they are thinner, and cut them out with a heart-shaped cookie cutter.  Once you try this recipe for rice krispies, you will NEVER go back!!  Seriously!
Crepes for dessert!  Punch a heart out and let everyone pick their fave filling…Nutella, raspberries, you name it.   Top off with whipped cream.  Yum!
Heart Straws and Stirrers (craft from The House That Lars Built)
Add a heart adorned straw to a Starbucks for your sweetheart or a smoothie for your kids.  The stirrers are cute for cocktails (try this).
For me, Valentine's Day isn't about extravagance….it's really about little special treats or gestures to show your peeps they are appreciated and loved….and any of these little things will do just that!  How are you celebrating or spreading love today?