I can get a bit impatient awaiting Spring's arrival…it's about this time of year when i start thinking that my boots need a rest and and my skin craves some heat and vitamin D! But alas, the cold of February is still hanging in there and i'm dressing to stay warm. The only way i know how to rebel (yes, i am THAT boring!) is to start sporting short sleeved outfits…. underneath the warmth of my winter coat. WOW hey? Seriously living on the wild side!
Speaking of winter coats…you have one, right? A good one is worth investing in. One that can be worn both casual to formal, as well as in a neutral colour is really a staple. If you're lacking a good one, now is time to be looking to get one at a marked down price. As spring stock slowly makes its way into stores, winter pieces need to get moved out…and down the price goes!
Khaki and denim is one of those combos that's a good one. The combination of both warm and cool tones leaves room for you to pop in some pattern or colour with your accessories.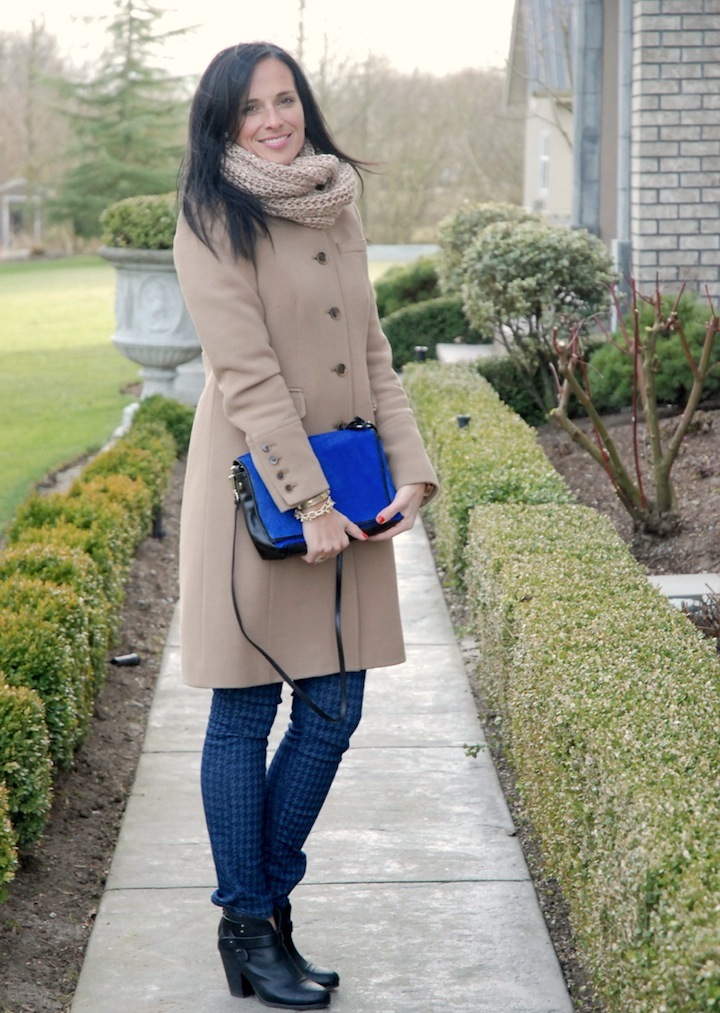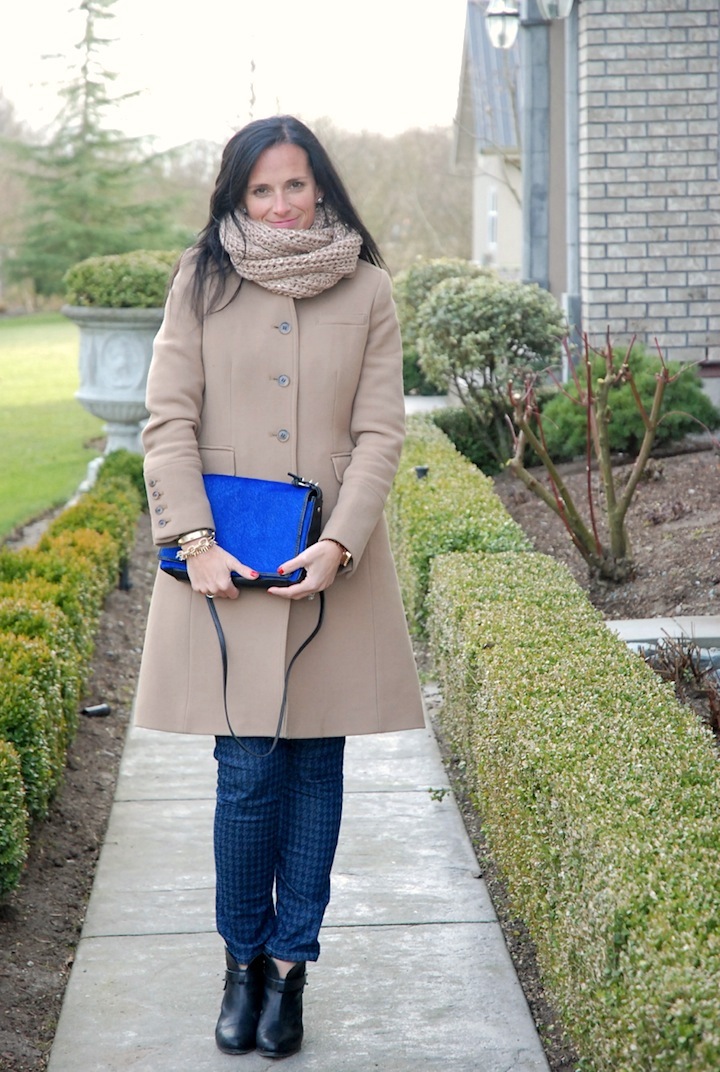 An edgy handbag keeps this outfit from being too "safe"…cobalt calf hair is never safe!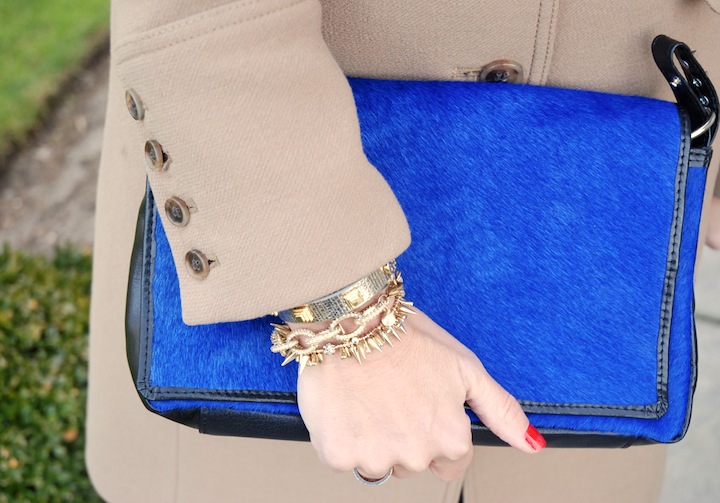 The "JCrew Sleeve Roll" gives a short-sleeved look as well as keeping the roll in place.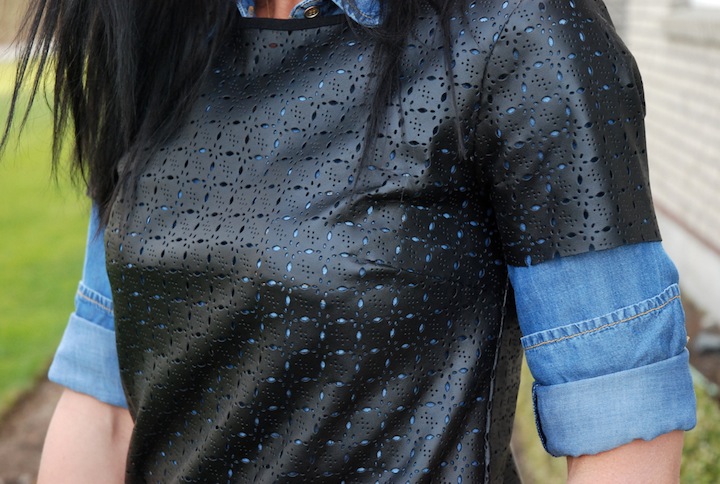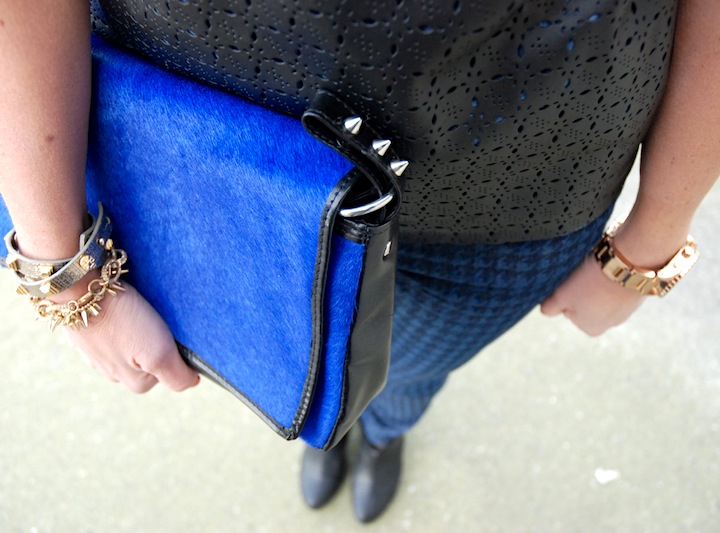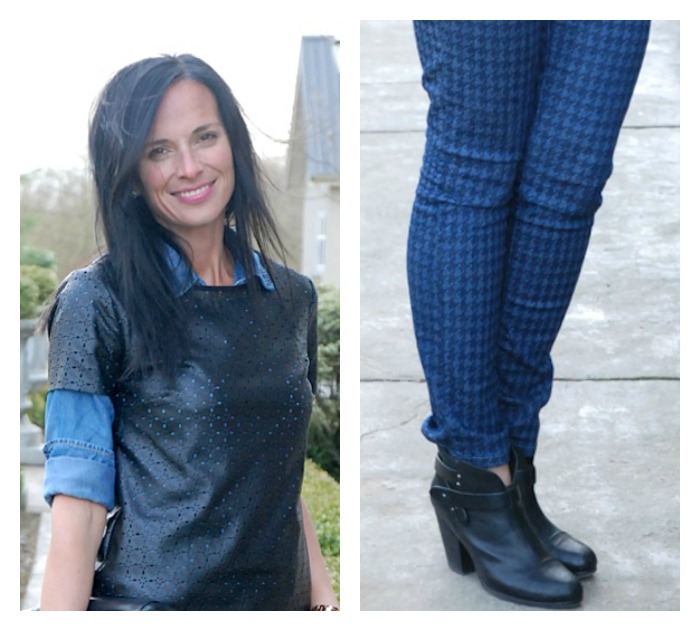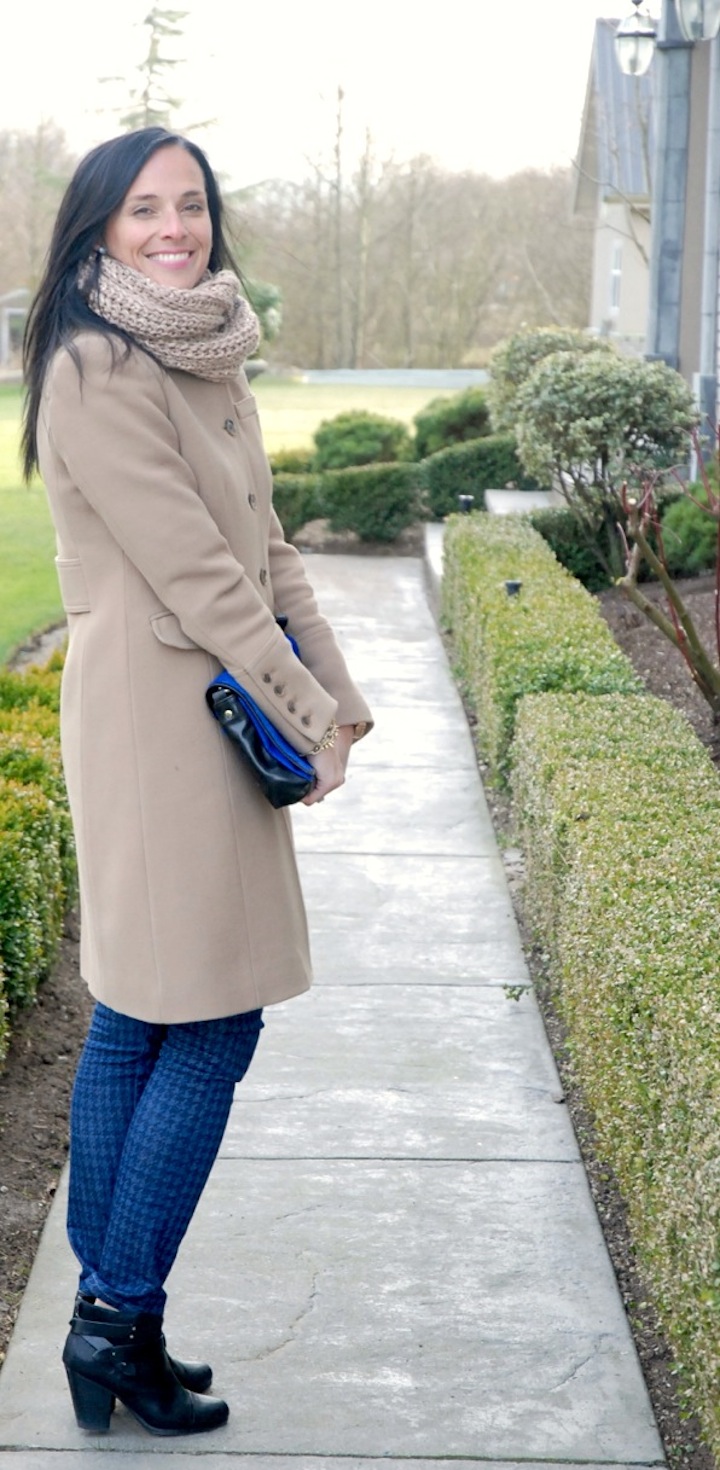 Outfit:
Coat: JCrew (similar here and here)
Scarf: Chapters Indigo (similar here)
Jeans: Anthropologie (similar here and here)
Top: Ella Moss
Denim Button Down: Splendid (similar here)
Booties: Rag & Bone Harrow 
Handbag: Lloyd and Wolf Maddy
Bracelets: Stella and Dot "Renegade", JCrew Factory Link (similar here), Tory Burch Wrap (similar here)