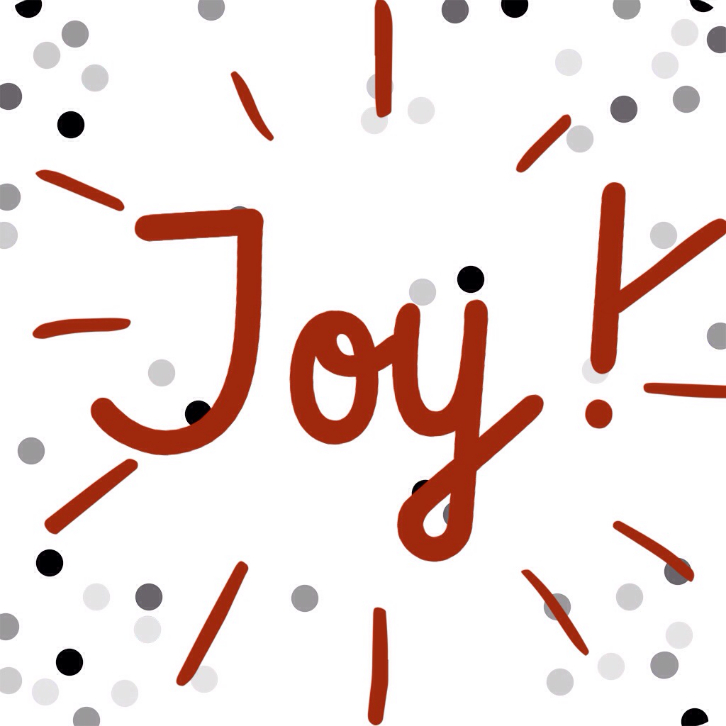 Happy Christmas Eve! Hopefully today finds you calms and not too frazzled! I have been thinking a lot about joy this Christmas season. It started when Laurel and I were deciding on a theme for our Booster Brunch. And then our friend Andrea, founder of Matthew's House, a respite home for disabled kids, spoke on joy at a women's breakfast.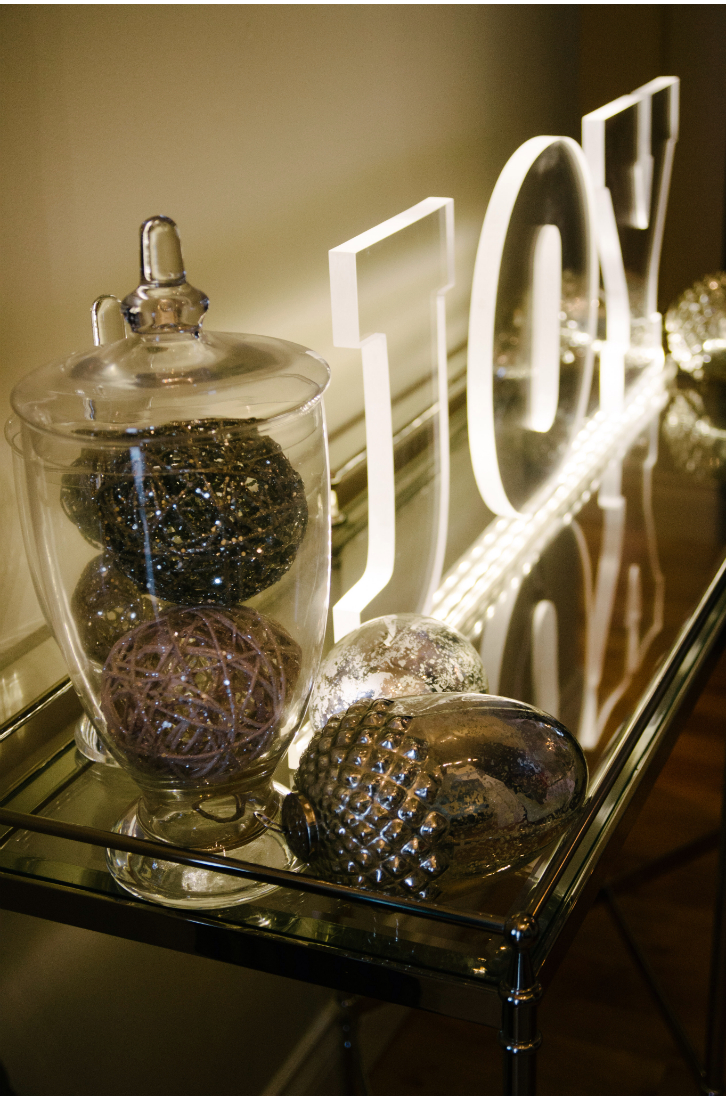 I had a lucite sign made up for our house…..and I chose the word "JOY".  And then I found this cute sweater, half off, with the word "Joy".  I have joy on the brain!!  But what does it really mean??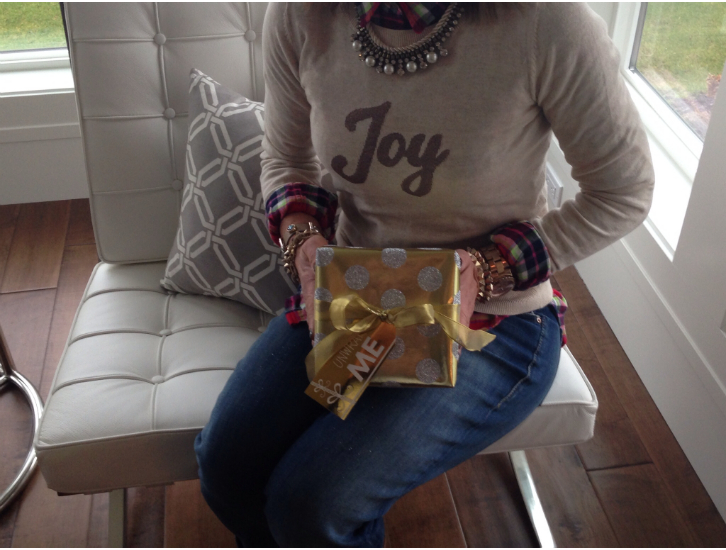 Joy is different than happiness.  It doesn't depend on circumstances.  Andrea talked about thankfulness leading to joy. Her son Matthew suffered so much yet Andrea said she was determined to be thankful.  Some days she said it was so difficult, but she'd come up with something small and simple to give thanks for..food, clean water, a warm bed.    It was an exercise to help her get through the day. And after the passing of Matthew, some days she forgot to give thanks…and not long after that she felt she was losing her joy.  Hey, I have to confess that I'm often guilty of that.
So an attitude of thankfulness leads to joy!  And today, I'm super thankful that Jesus came to Earth as a baby to forever change the course of history and to change me!  And my goal for the upcoming year is to live by this simple formula…. thankfulness –> joy!
I don't think it's coincidental that one of my fave Christmas carols is "Joy to the world, the Lord has come!"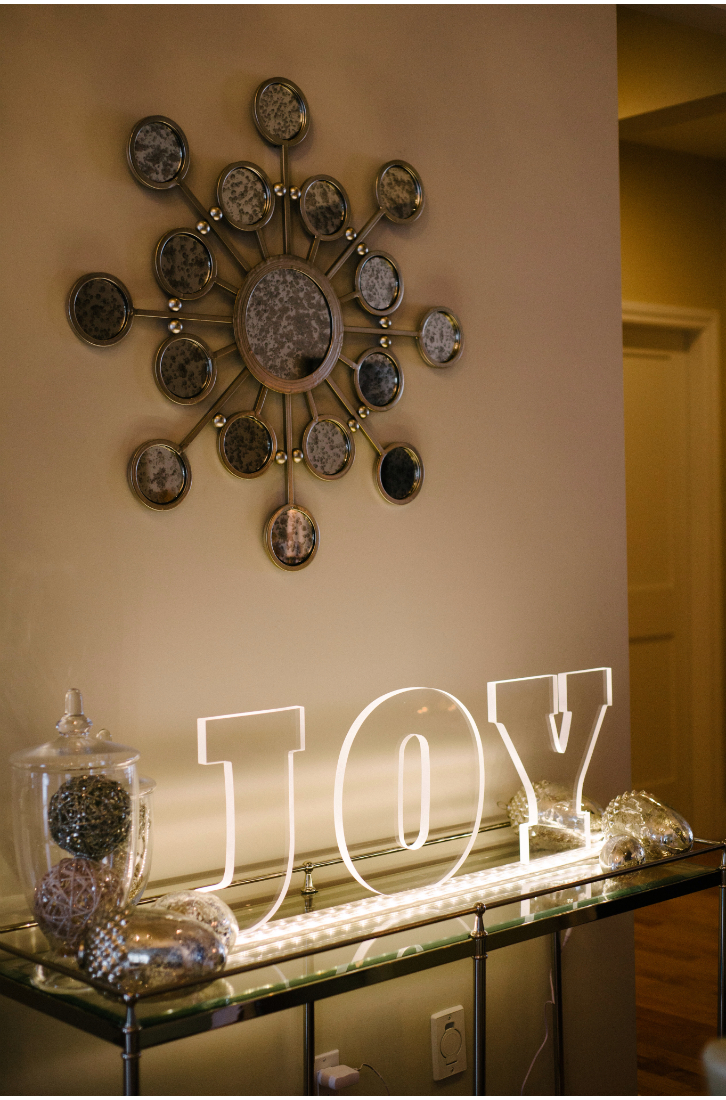 We wish you are your families a VERY joyful Christmas!