Feeling noshy? These pumpkin nuts are so delicious and are the perfect snack to have around during the Christmas Break. If you're like me, eating these festive almonds are a welcome (and needed) change from the overly sugary sweets i've been filling my belly with…stretchy pants please??? This recipe is from Clean Eating Chelsey..check out her site for other yummy "clean" recipes!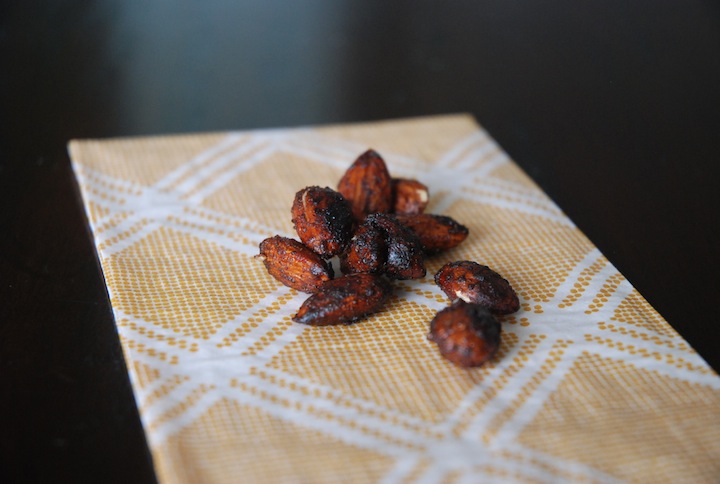 Pumpkin Pie Spiced Almonds ~ recipe by Clean Eating Chelsey
1 cup raw almonds
1/2 tsp. cinnamon
1-1/2 tsp. pumpkin pie spice
1/4 tsp sea salt
2 tbsp. agave nectar or maple syrup
1/2 tsp. vanilla extract

Directions: 
Start by preheating your oven to 325 degrees Fahrenheit.
1. While the oven is preheating, pour 1 cup almonds into a large mixing bowl. Add your cinnamon, pumpkin pie spice, and salt — toss to coat.
2. Drizzle the agave and vanilla extract on the almonds and stir until all almonds are coated with the spices and sweetener.
3. Spray a foil lined cookie sheet with cooking spray and spread the almonds on the sheet in a single layer. Cook for 15-20 minutes, flipping once, until almonds are roasted. Let cool completely before storing in an airtight container.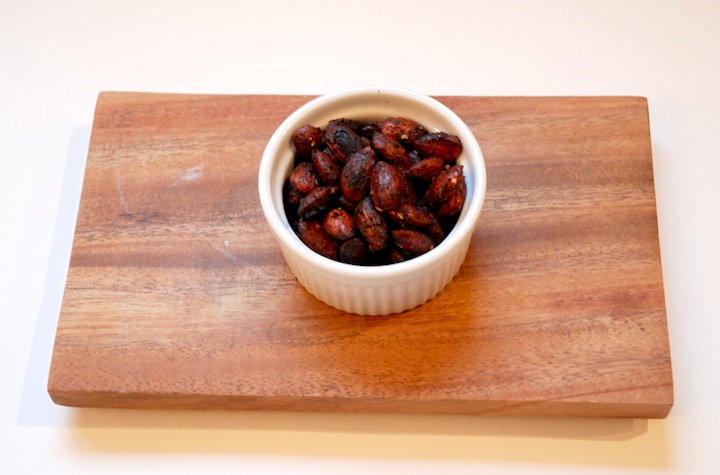 Grab for these instead of the chocolates…you'll thank me later.