Kinda spending too much time on a new app. I love it which makes it the perfect Friday Find.
Find.Eat.Drink  Maybe the best foodie app to grace my iPhone!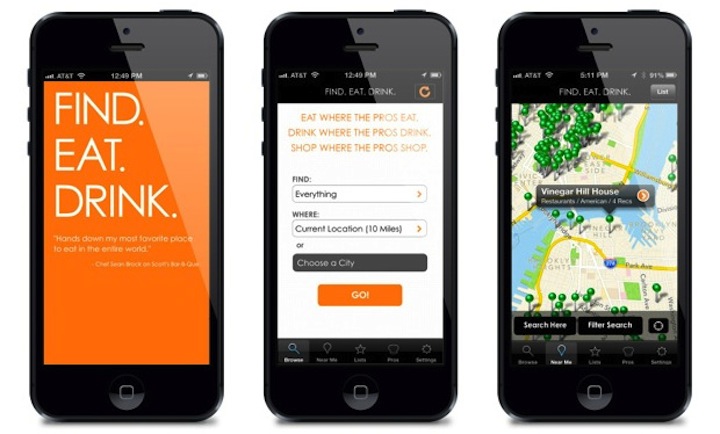 It's a goodie! In past, i have used the well known Yelp, Urban Spoon or Trip Advisor..all of which are are valuable sources. What raises the bar with Find.Eat.Drink is that the recommendations on this app are not only from customers like you and me, but you also get the scoop from local food artisans, chefs, and sommeliers. For instance, in Vancouver, Vikram Vij of the highly acclaimed and iconic Vij's weighs in on many local resties. Ummm his opinion? i'll take it!!
Also love that it gives you options of other nearby restaurants. If you're spending the day in a specific 'hood, you can get the lowdown on the best food around! Make a list with this app of your favourites and compile your own dining guides for cities you visit.
Best part? It's free. Yup, you heard right.
The Christmas holidays are coming…take some time to explore new territory whether you're heading out of town or not. Venture out and try a new restie…Take in the experience of some great food in a groovy atmosphere, based on some seriously reliable sources!