One of my favourite finds this season has been the clear ornament. I stumbled upon these orbs at Walmart and kinda got giddy. There's so many ways you could personalize them!  If you remember, i kept the slates blank and hung them in my bedroom in this post.
Here's another way i customized these ornaments this Christmas season….used as a take home gift for our guests at a brunch we hosted.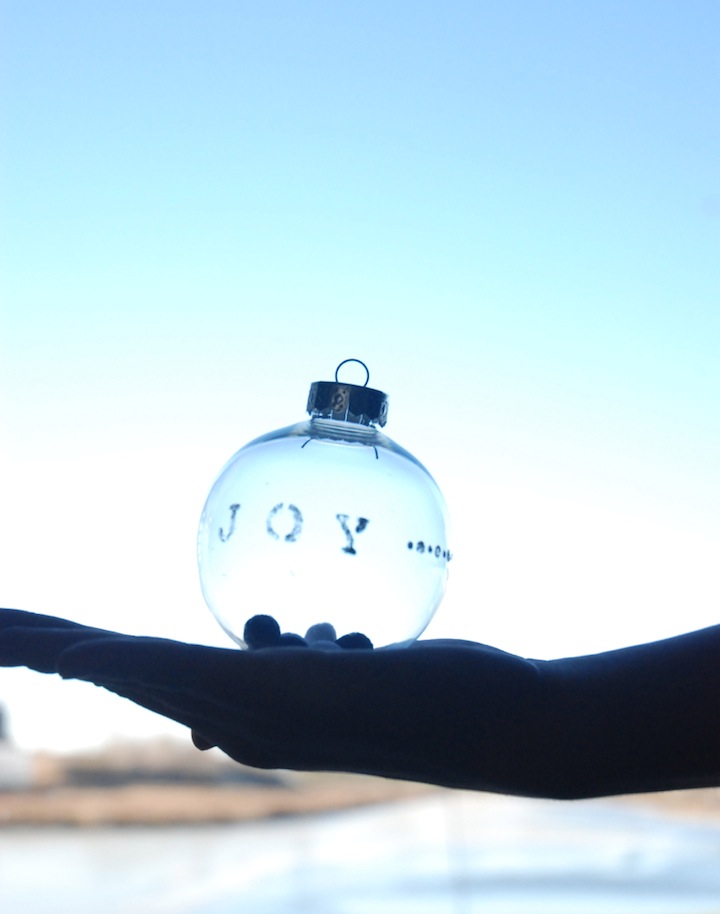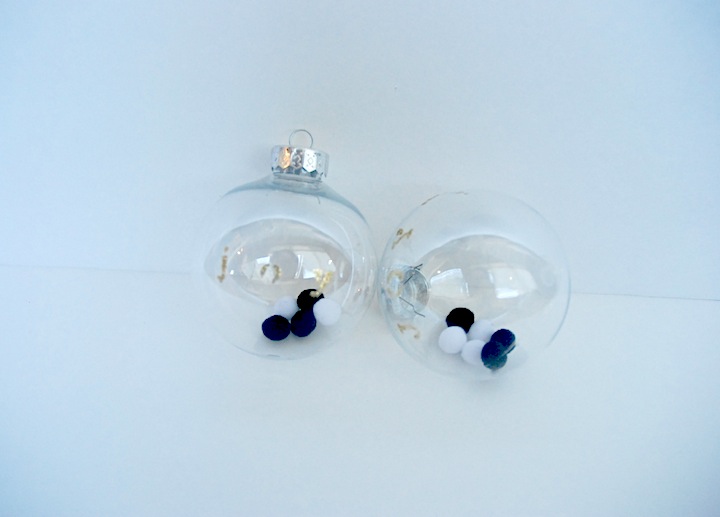 Supplies needed:
~Blank christmas ball ornaments
~Stencil
~Craft paint (I used Martha Stewart Glitter Craft Paint from Michaels)
~Brush
~Pom Poms (i got mine at a dollar store! Dollarama baby!)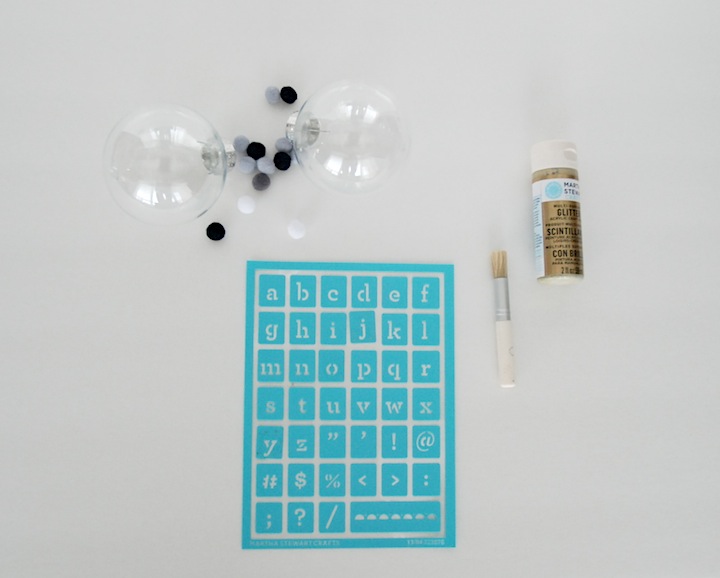 So easy to assemble! Simply:
1. Place self adhesive stencil letters on the ornament
2. Brush craft paint onto stencil. Remove stencils after about 30 seconds
3. Let dry then pop of the ornament top and add as many pompoms as you want!
Done!!