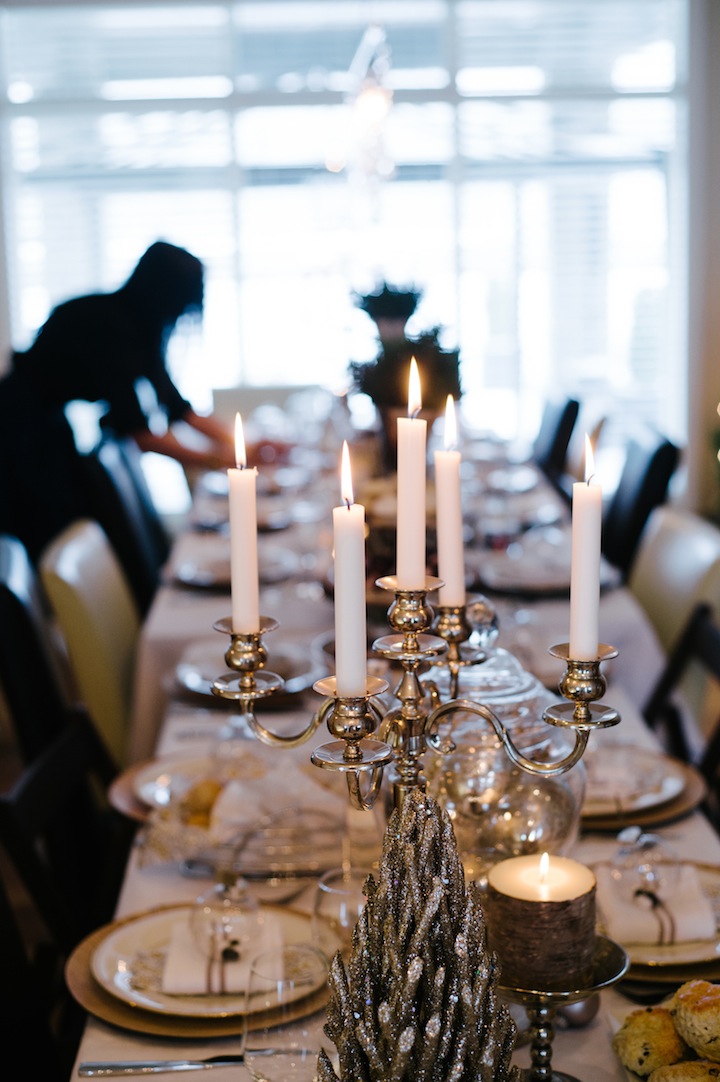 Last week, Pam and i had the immense pleasure of hosting some of our friends and readers for brunch. Our plan was simple: to take time to encourage, inspire and spoil some pretty awesome ladies. Pam and i have loved this blogging adventure and love to share all things pretty and "sweet" with you. And sometimes that goes deeper than what you see on the outside. This brunch was our way of getting to the heart of what makes a person beautiful…yep, it all starts on the inside!
Our dear friend Andrea graciously shared her thoughts on celebrating joy…not dependent on circumstances. After losing her son, Matthew, just over 3 years ago, Andrea still remains one of the most joyful women i know. You can't fake that…its genuine and i think our guests felt it! Visit Matthew's House to hear more about her beautiful boy and the legacy he has left.
Here's a little look-see at our brunch….which was made a little more festive with some gentle falling snow outside (that never happens..but it did last week!) And a huge thanks to Jason of Revival Arts for these incredible photos. I'm not sure how he managed to move effortlessly (and bravely!!) amongst so many women but he did…and we thank him for these beautiful photos.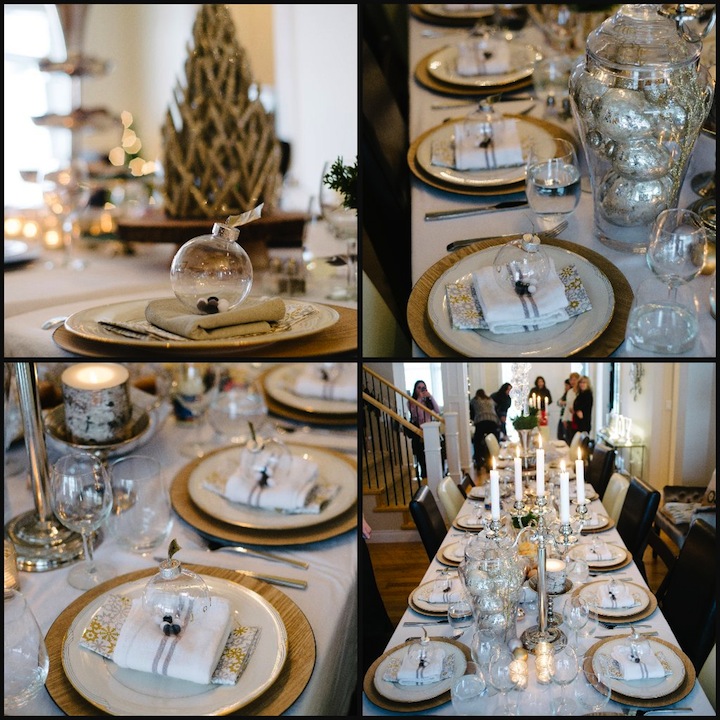 Mixed metallics of silver and gold formed our palette in keeping this brunch warm and cozy with a hint of glamor. DIY ornaments served as place cards as well as little take home gift.
This was a "no counting carbs" brunch..the best kind of brunch if you ask me! Fresh English scones with clotted cream and jam, eggnog mini muffins and festive cookies…
 Pam created this short rib skillet that was delicious…no really, the kind of dish you think about for days after!

We also got our "barista" on making these lavender lattes that Pam told you about yesterday. I stopped drinking flavoured lattes over a year ago, but these have me re-considering…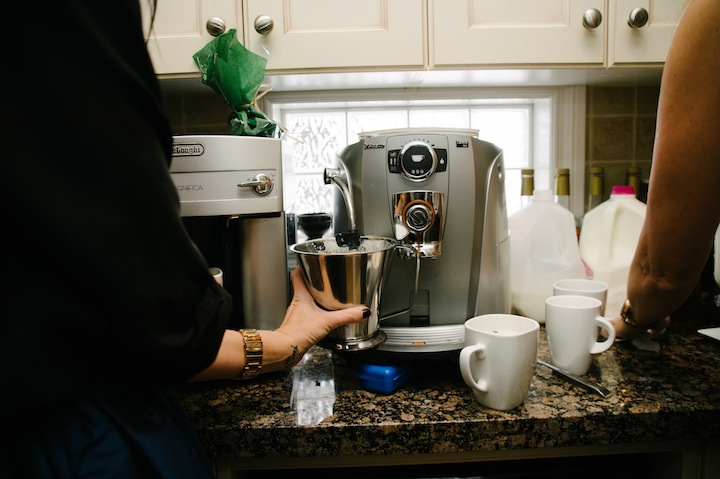 And a party isn't a party without guests..and based on the ladies sitting around the table, i'd say Pam and i were more than honoured to spend the morning with them!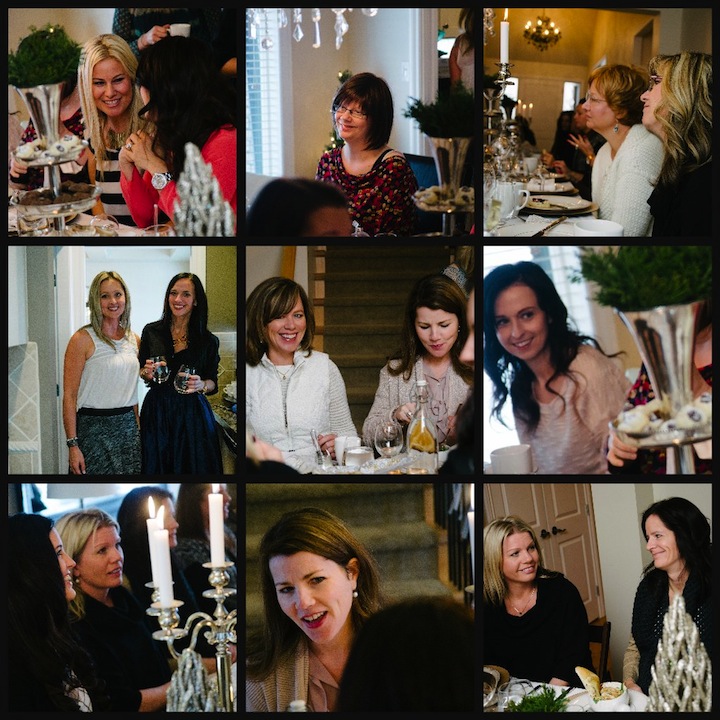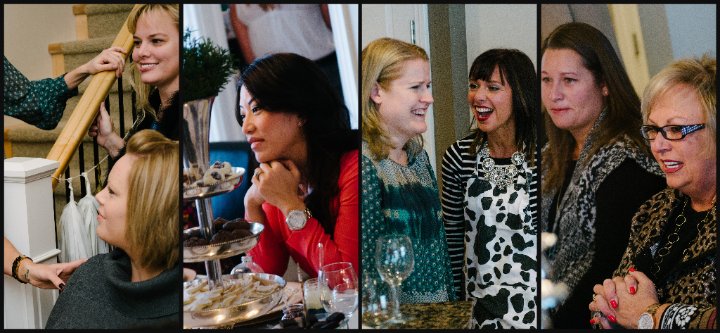 A heartfelt thanks to Andrea for doing what you do so very well…being you and sharing it with others… you were the "boost" in the Booster Brunch.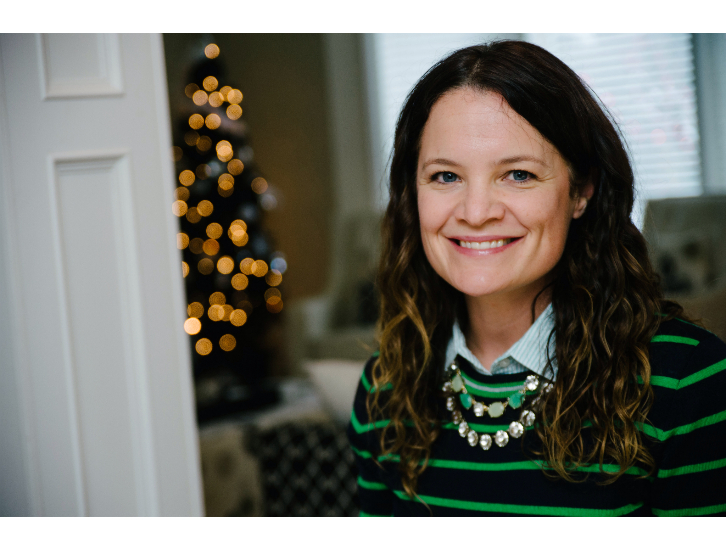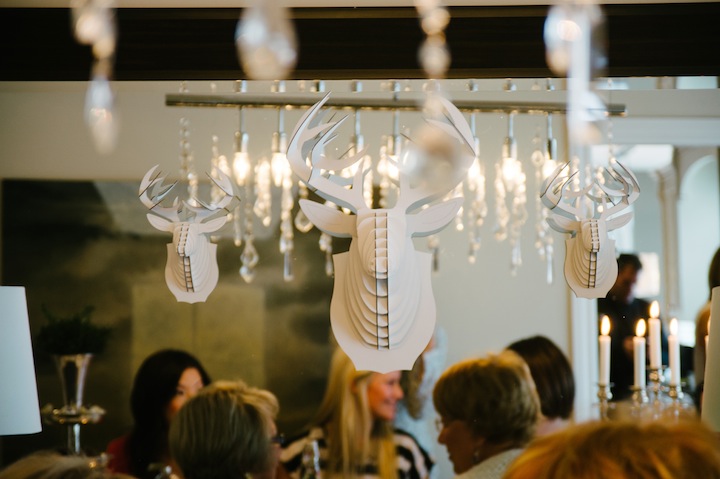 All photos courtesy of Jason and Darcie Brown of Revival Arts