December 1st is just around the corner and I'm still not quite done the advent calendar I've been working on for our kids. TODAY is the day I'm going to get it finished!!  I really don't enjoy crafting, but I really wanted to personalize a calendar for our kids, so I'm going to suck it up and be nose to the grindstone today!   This is a fantastic idea for your spouse, your boyfriend…really anyone special in your life….it's not just for kids!
I was inspired by the advent calendars on Oh Happy Day.  They have many DIY's, but what really got me was the idea to include activities and not just treats.
That got me thinking….what about doing a combination of activities, treats and challenges.  By challenges, I mean encouraging them to give back and do something for someone else.  Here are a few ideas….
Including activities is a great way to make sure that you carry out those favorite Christmas traditions and don't miss out because you run out of time….really you are scheduling them in!  These are some of our kids' faves….
watch a classic Christmas movie together
drink a cup of peppermint hot chocolate
drive around and look at Christmas lights
make gingerbread houses
go to a Christmas store and buy an ornament for their tree
I'm trying to be creative about the treats….not just chocolates (hey, you have to include a few) but here are a few others…
Christmas PJ's (this is great for December 1st or 24th)
a small tin of Christmas tea (David's Tea has three awesome ones)
Christmas glow sticks (Dollarama has some stocking ones)
I want to also challenge our kids to give instead of just receive at Christmas…and this might mean going out of their comfort zone…
buy a coffee for someone who needs it
give someone a new pair of socks
phone someone who might be lonely over the holidays
For my calendar, I am going to be using small Chinese take out boxes…they are inexpensive.  I am going to stamp them with numbers and use ribbon and washi tape to fancy them up.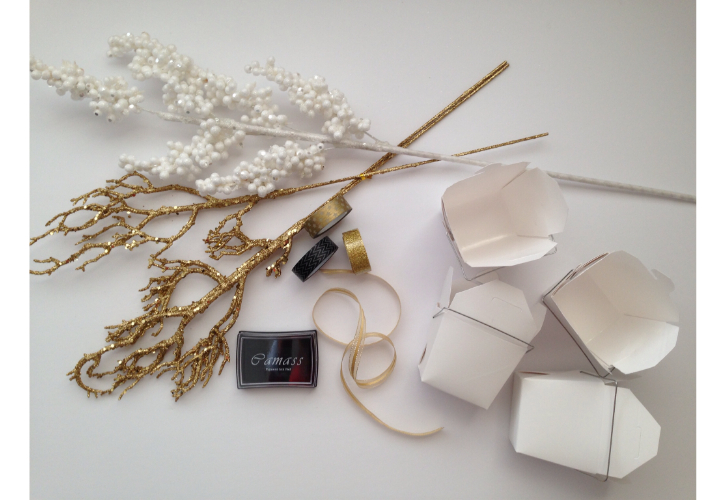 Jason made me a ladder out of birch that I am going to hang them on.  He's quite proud of this beauty and I LOVE it!!! Can't wait to find another use for it after Christmas!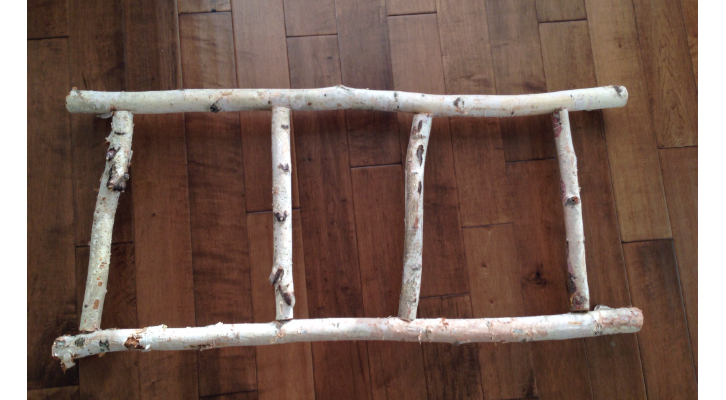 If you are tight on time or as craft-impaired as I am, there are pre-made calendars you can buy and fill with notes or little goodies.  IKEA has a few as does Superstore.  Put little notes in the drawers and you have a personalized calendar in no time!  Because, really…creating memories and carrying on traditions is more important than having a pretty calendar in the end!