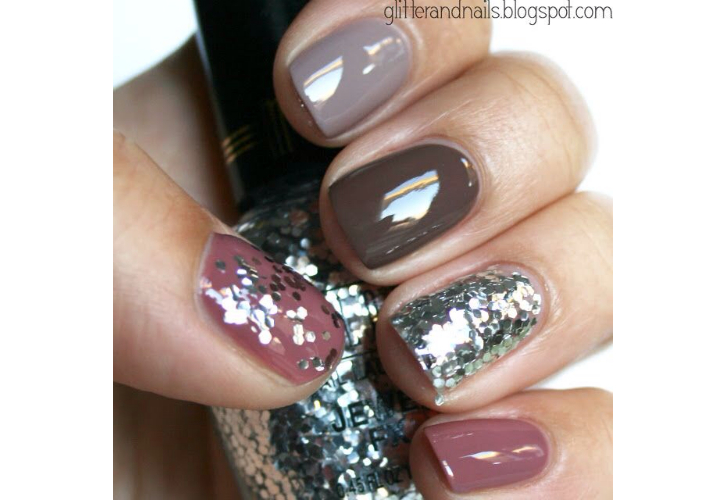 So, a few weeks ago Laurel posted this mani that she was inspired by and was going to try.  I really loved it too and tried to recreate it with polishes I already have…ok, I probably have a larger collection than most….but I could have worse issues, right??
Here are the colors I used…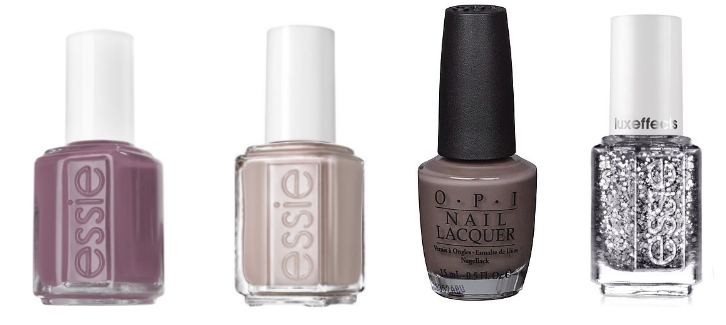 Essie "Island Hopping", Essie "Miss Fancy Pants", OPI "You Don't Know Jacques!", Essie Luxeffects "Set in Stones"
So, for a recent family wedding I decided to wear a red skirt and a leopard blouse and decided to go with the same idea for my mani but with reds and golds…..Here's what I came up with….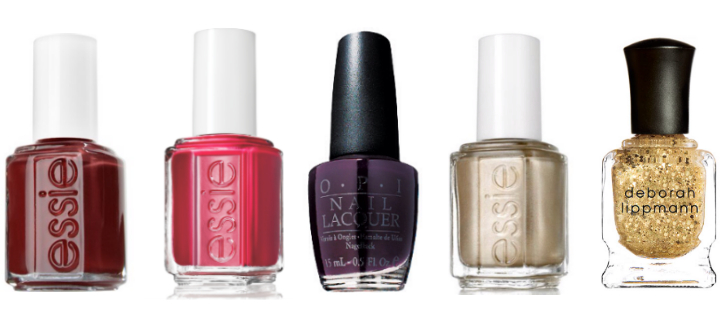 Essie "Up's", Essie "She's Pampered", OPI "Lincoln Park After Dark", Essie "Good as Gold" with Deborah Lippmann "Boom Boom Pow" layered over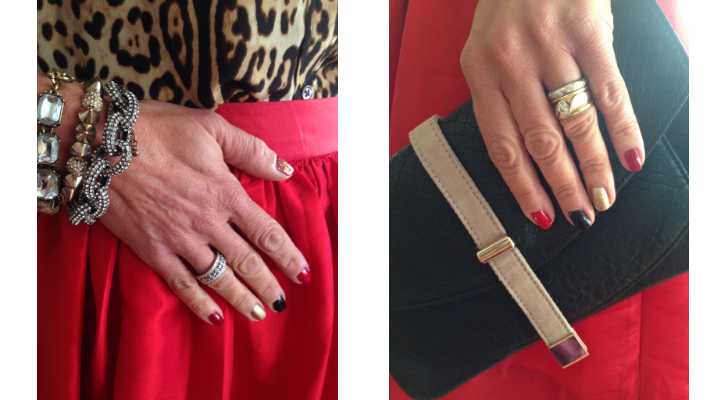 A friend commented that my nails look festive and ready for the holiday season!!  I quite like that I can use the colors I already have, and you can too.   Just follow a few simple steps…
1.  Pick you palette..neutrals, reds, purples, blues…really whatever you like!
2.  Pick your sparkle…what's going to work best with your outfit…silver, gold, champagne, platinum?
3.  Paint your thumb and pinky nails the same color.  It should be a rich tone in your main palette.
4.  Paint your index finger a lighter color in the palette.
5.  Paint your middle finger a dark rich somewhat neutral tone.
6.  Use the sparkle on your ring finger and also layer is over your thumb.
The possibilities are endless!  Kind of fun, hey?  What combo are you going to try?