There will always be place for the traditional toothy grin of a carved out pumpkin. The jagged cut lines done by eager little hands are endearing and decidedly everything we traditionally associate with Halloween.
Surprise surprise that i don't always opt for the traditional! Lucky for me, modern, colorful and unique pumpkin DIY's are aplenty.
Here are my favorite picks for non-traditional pumpkin decorating..and i can't wait to try some of em: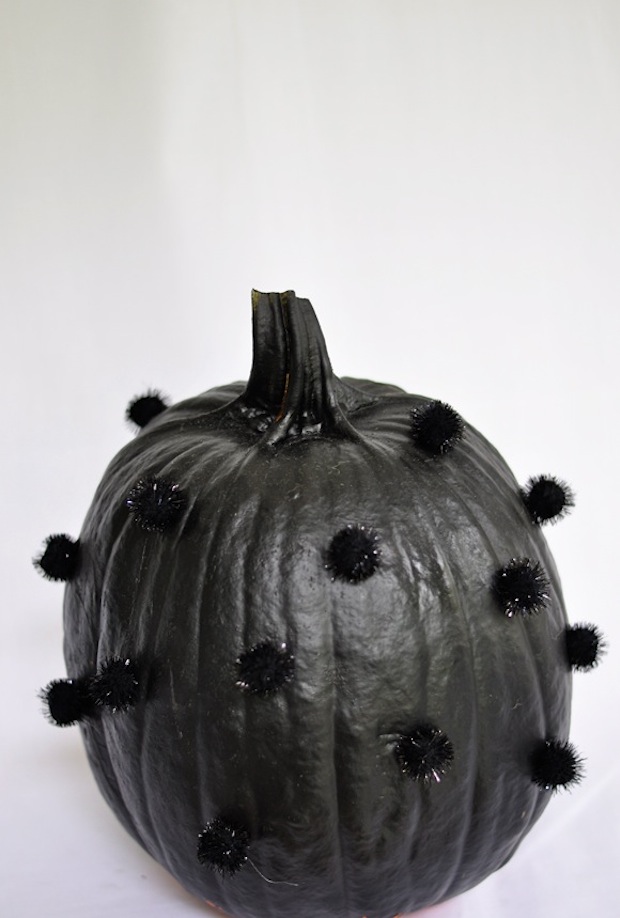 Pom Pom details make black less ominous on these simple DIY pumpkins from Glitter Guide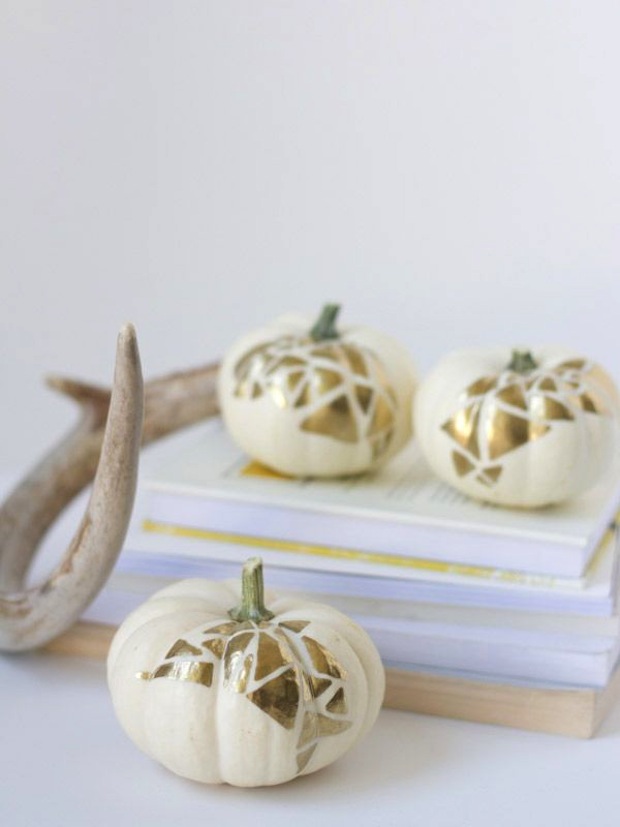 These Geo Gold No Carve Pumpkins from Lovely Indeed are…well, lovely…indeed!!!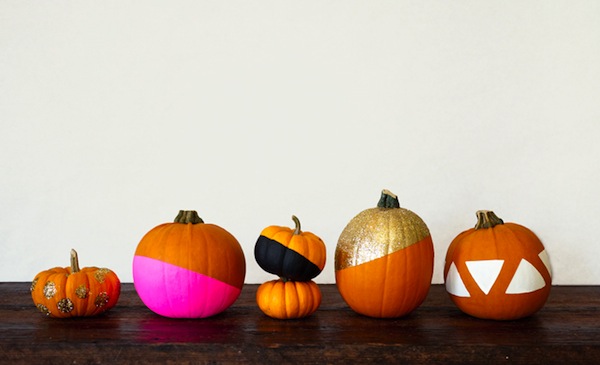 Paint dipped pumpkins by Ciera Design are simple but completely eye catching.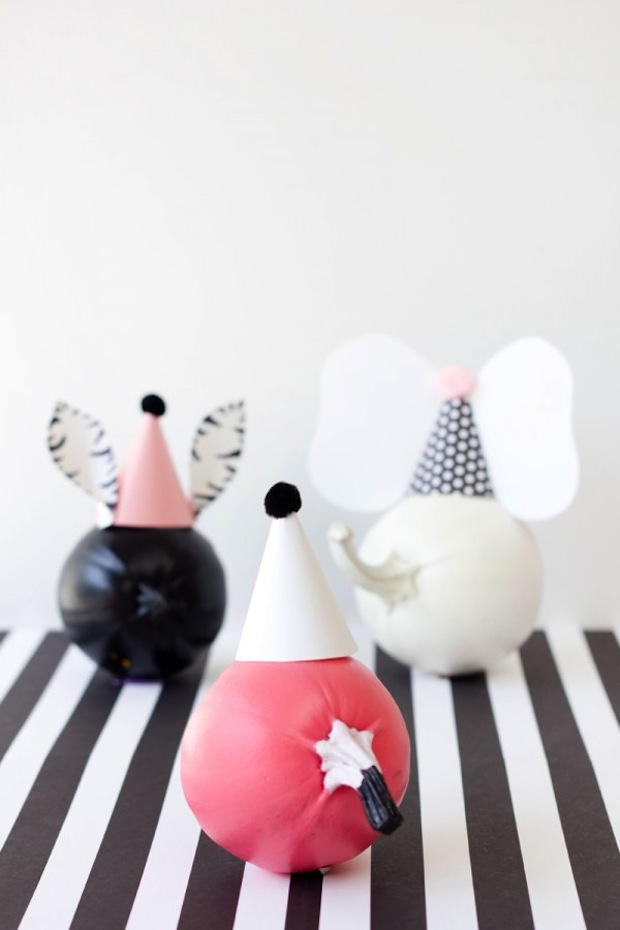 Ok…are these not some of the cutest pumpkins EVER? Studio DIY created these adorable Party Animal Pumpkins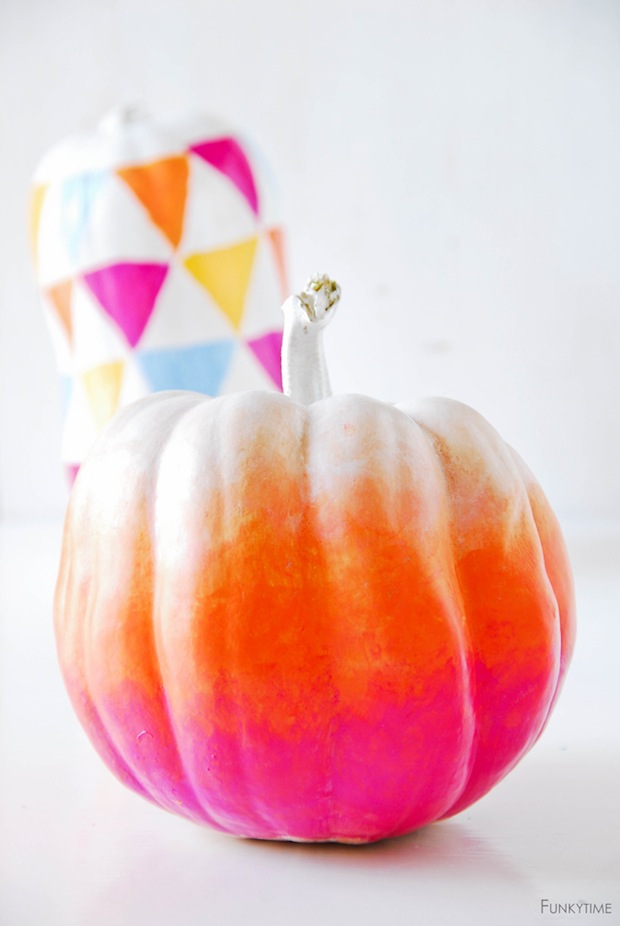 If you love ombre, you're gonna dig these pumpkins from Funky Time.  Clearly these are rad.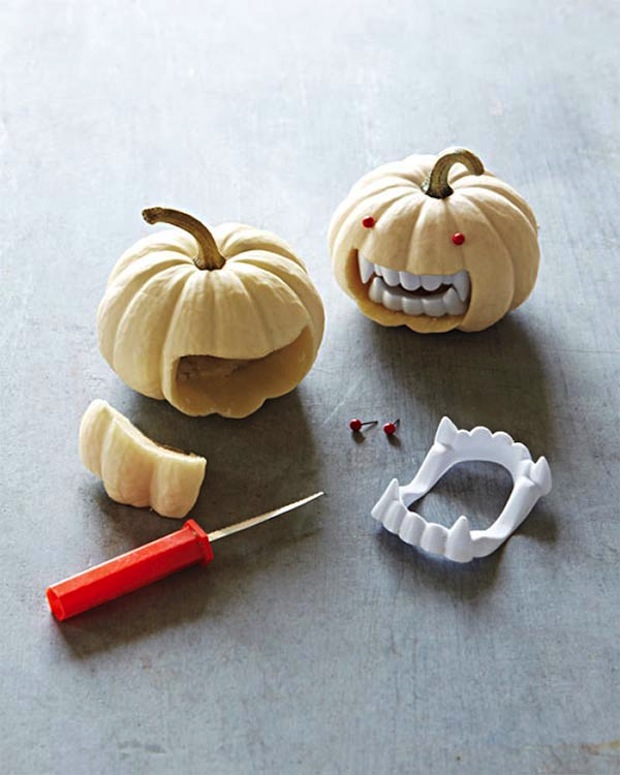 Finally…a way to put those silly dentist office fangs to use…fangs don't have to be scary as these mini pumpkins from Martha Stewart prove…plus i'd rather see them in a pumpkin than my boy's mouth…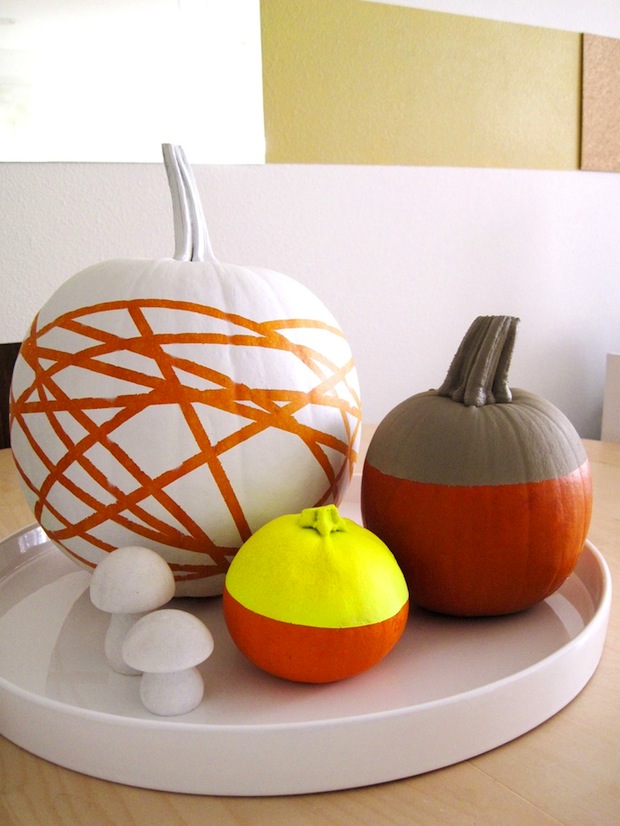 These POP pumpkins do just that…i love the neon and the random zig zag . The Happy Mundane has got the modern pumpkin going on!
Get your pumpkin on!!!