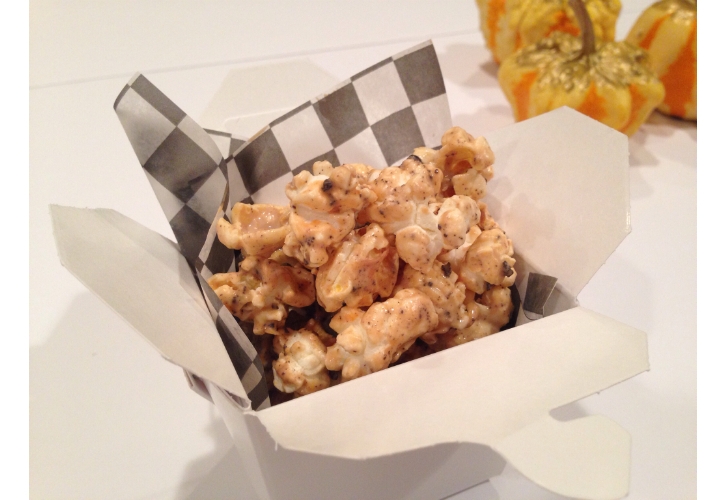 So, confession time…..I'm Halloween's version of the Grinch.  There hasn't been one post about Halloween from me!  I love Christmas and Easter and Thanksgiving, but I'm not a fan of the undertones of Halloween.  Okay, now I sound ultra-conservation and maybe I am.  In any case, I DO let my kids trick or treat and dress up, but we don't go full out.  We have friends that have made it a tradition to have a ton of families over for fireworks and snacks after trick or treating, and I do love that!  Each year I try to come up with some new treat to make even though there is usually tons of left over snacks as the kids fill up on the loot they collected!
I saw a recipe on Pinterest for Halloween Oreo Cookie Butter Popcorn by Kleinworth & Co. (click here) and I put my own spin on it!  It's super simple to make…you can run out to the grocery store, pick up 4 ingredients and make this in about 10 minutes or less!!  It's a perfect take along to any Halloween party you may be going to!
Halloween Cookies n Cream Popcorn
Ingredients
1,  220g bag Orville Redenbacher's Sweet & Salty Kettlecorn
1 1/4 cup white chocolate chips or melting wafers
1/3 cup Cookinotti Cookie Butter or Biscoff Cookie Spread (I purchase Cookinotti at Walmart in the peanut butter section)
3/4 Tablespoon coconut oil or shortening
10 Halloween Oreos (taste the same as regular Oreos, just the filling is orange-colored)
Method
Put the popcorn in a mixing bowl.  Roughly chop the Oreos and add to the popcorn.  In a double boiler, melt the coconut oil and add the white chocolate and cookie butter.  Stir until melted and combined.  Remove from heat and pour over the popcorn and toss well.  Spoon portions of popcorn into extra large parchment baking cups or small Chinese take out boxes. Store in an airtight container at room temperature for up to 48 hours.  Makes approximately 14 servings.
Note:  next time I will mix the popcorn with the melted chocolate/cookie butter mixture and THEN add the Oreos as the orange filling tends to melt.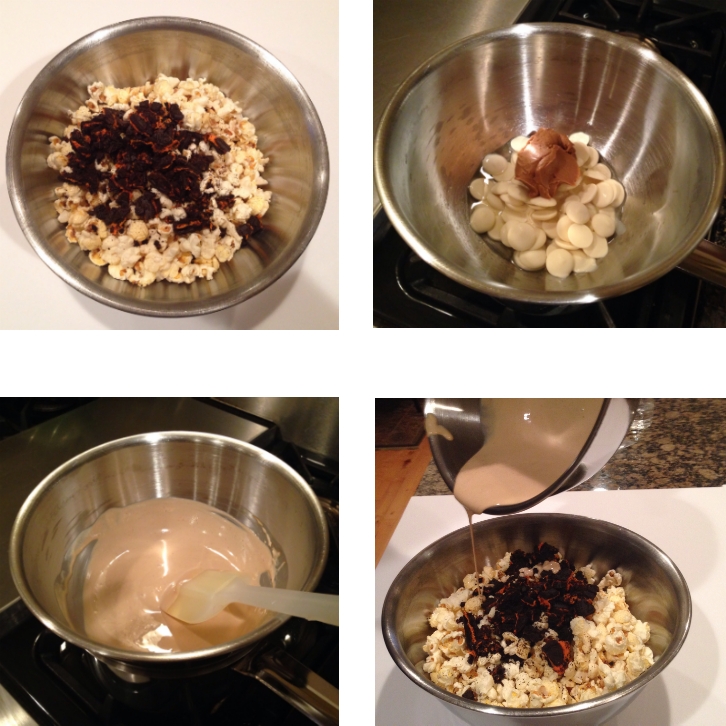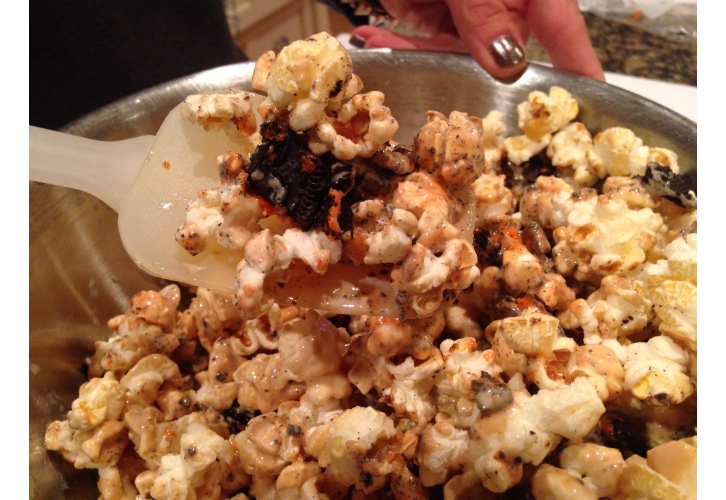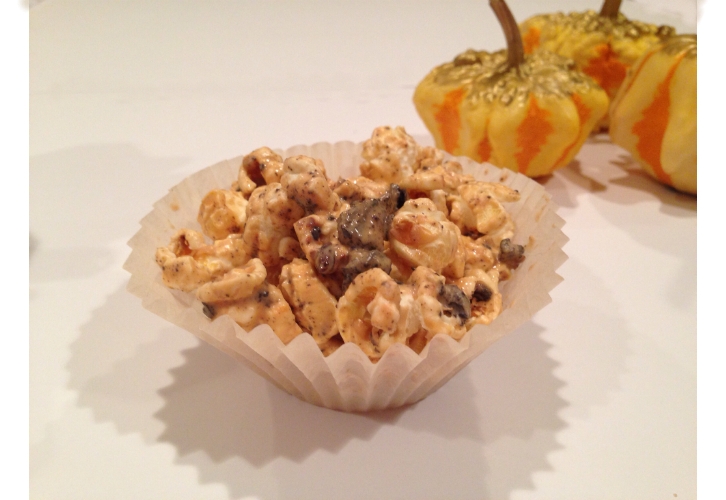 So from the Halloween Grinch….Happy Halloween to all and to all a safe and yummy night!