So excited to introduce you to Erin of the Sparkle. Pam and i have been following her blog for some time now and have found her beauty tips to be incredibly helpful….her honest take on what works and what doesn't (don't always buy the product with prettiest packaging!!!) is just one of the reasons she is experiencing much deserved success. Her experience as a beauty editor, professional makeup artist and beauty stylist make her a wealth of knowledge.
Erin is also one of those people that you meet and immediately feel a connection to her genuine and sweet spirit! She is the real deal! Pam and i had the honor of sitting down with Erin at Milano Coffee Roasters in Gastown where we shared some darn good coffee and learned how we can treat our skin a whole lot better :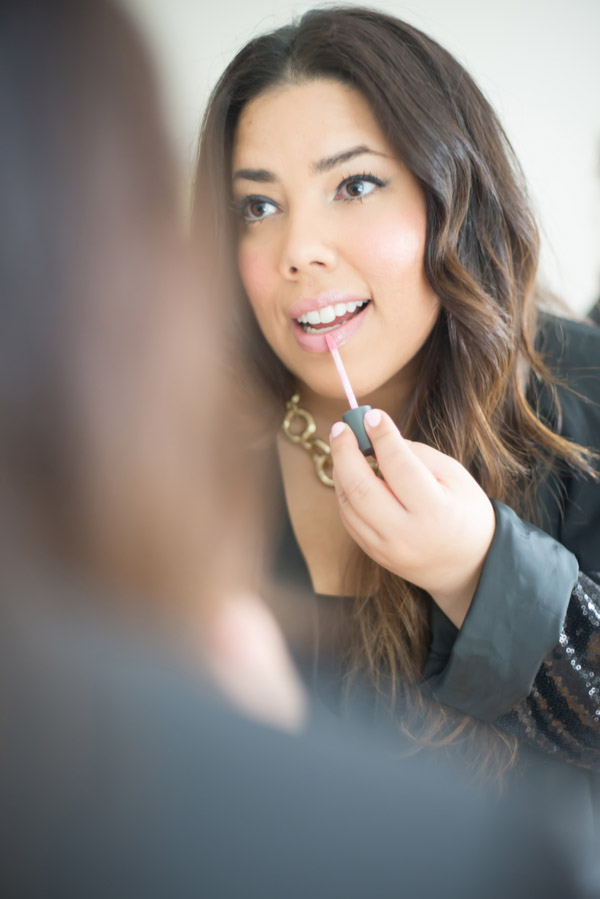 1. When did you first figure out that beauty was your passion?
For as long as i can remember i have loved everything related to beauty… i adored my My Little Miss Makeup Doll and have never looked back! My love for beauty now has translated into the passion i have for empowering women to find what adds sparkle to their lives and then go for it!
2. We have readers that span the ages… what is something that all women should be incorporating into their skin care?
 ~Every age group needs a gentle creamy cleanser. We have wrongly been taught that we need to have our face squeaky clean at night…but by using harsh products we are removing the barrier that actually is necessary to protect our skin.  Use a gentle exfoliator, not granular, to dissolve dead skin rather than scraping it off.
~EVERY woman over 30 should be using products containing Vitamin C as it boosts collagen.  This post explains exactly all the benefits… Look for products that contain vitamin C or use a Vitamin C serum , which is more potent and should be coupled with a moisturizer. The Quantum  Hydrox line, available locally at Shoppers Drug Mart, focuses on natural products filled with Vitamin C: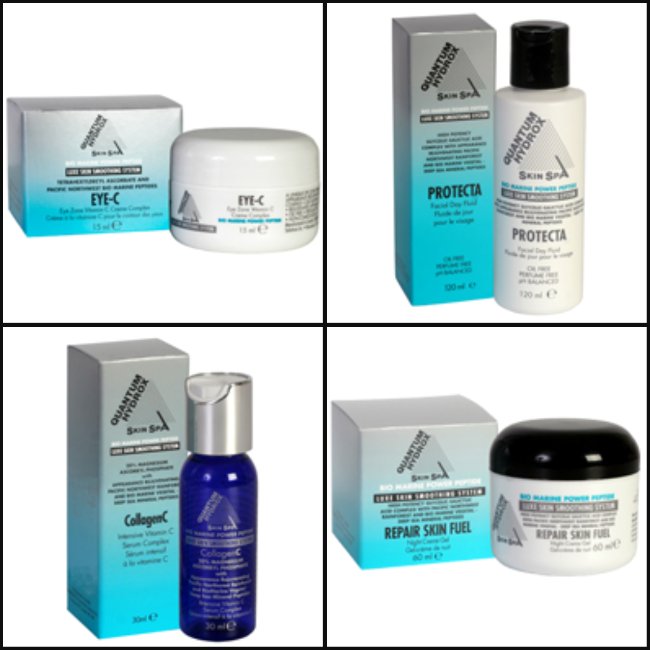 ~Another tip: Look for alpha hydroxides (AHA) in your cleanser or cream to provide the gentle exfoliation i was mentioning above.  Glycolic is an AHA  and can be incorporated into your routine with a toner, such as this product:


Peter Tomas Roth0 Skincare-  Glycolic Acid Clarifying Toner
~Vitamin A (retinol) is also as essential as vitamin C so I would recommend doing that, too! You can get a Retin-A prescription from your doctor and it's cheaper to go that way. StriVectin also has a night retinol that is incredible, albeit pricey… but so worth it. Together, glycolic acid (AHA) and Retinol (Vitamin A) will give you the gentle exfoliation you need and rather than thin your skin, it will actually thicken it.
~Lastly, read the ingredients on the bottles looking for the vitamins i have talked about, rather than just buying the packages that look the prettiest or cost the most! 
3. What is the most common mistake you see women making with makeup?
Not knowing how to play up their best feature. I see women masking versus celebrating all the time.  The best advice i can give women is to use makeup to enhance, not to fix! We all have features that we love and then some that we'd prefer were different …but we need to play up what we have, not overdo by trying to hide or fix areas.
**we seriously loved Erin's answer to this question.We think she hit it right on…don't overdo the makeup…you should look like yourself!
4. What is one product all men should be using?
First of all ignore products that are specifically packaged for men! Whatever you're using can be shared. A facial oil/moisturizer for day and night is good for a man's thicker, more coarse skin. Also, a good SPF eye cream to be dabbed under the eye. Dermoligica makes a product called Total Eye Care that is fabulous for both men and women and lasts forever! And lastly, men need to "manscape"!  Tweeze those eyebrow strays and get a nose trimmer to keep unwanted hair at bay!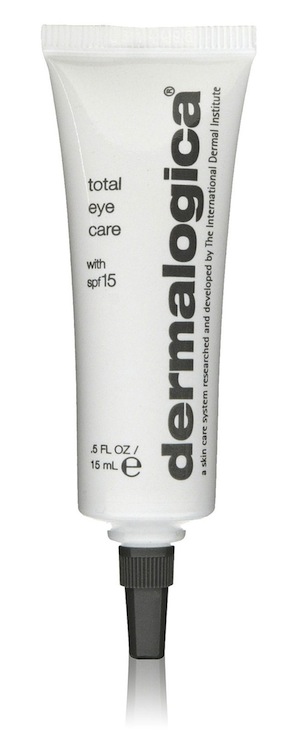 Dermologica Total Eye Care
**i said an amen upon hearing Erin's take on men..Pam and i keep saying that as men age, they can't just roll outta bed…a little grooming goes a long way!!!! Look out Scott…manscaping is comin your way!
5. What is your idea of the perfect day?
It starts with getting up early and cooking pancakes for my boyfriend. Fall is my favorite time of the year, so i'd take advantage of a crisp morning by taking my dog, Ava, for a walk. Next, meet a girlfriend for lunch at Nicoli's Pizza and finish the day by spending time with my boyfriend watching the Real Housewives!
6. You're headed on a fall weekend getaway..what's packed in your bag?
i keep it simple: a scarf, something leopard, leggings, a comfy sweater, hair ties because i wouldn't want to have to deal with doing my hair, lotion and tinted moisturizer…
Take Five
1. Brunch or Dinner? Brunch
2. Friday night…stay in or go out? Stay in!
3. Ultimate travel destination: Spain. It's my favorite place ever!
4. Guilty pleasure: Well i don't feel guilty but i love watching the Real Housewives of "anywhere!" It's my escape…
5. Mascara or lipstick? I'm going to be safe on this one and go with lip gloss.
Additional Products that Erin recommends:
Resurfacing Mask by Tata Harper- a gentle exfoliator that eliminates pores and firms your skin, whilst leaving your skin glowing.
Facial Oil- a natural, non-clogging one will balance your skin, such as Youth Dew by May Lindstrom..an extremely hydrating oil that while highly priced will last a long time.
Maracuja Oil- known as "pure miracle", this oil is rich in Vitamin C,
Dr. Alkaitis Skin Care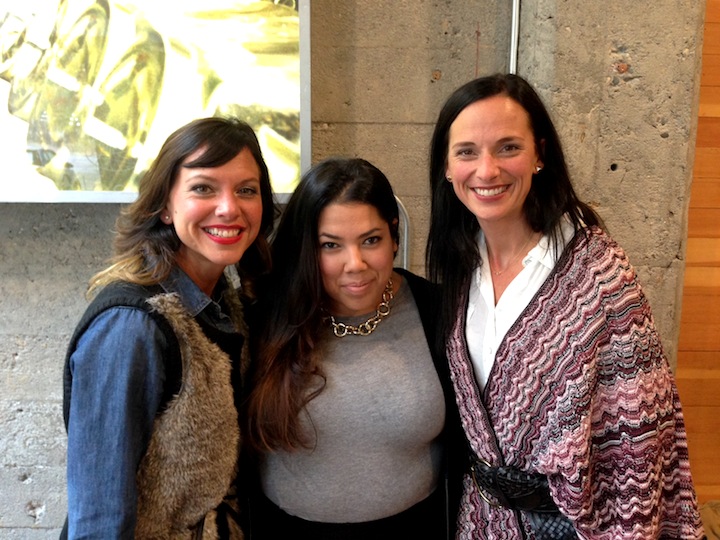 To hear more of Erin's  visit the Sparkle. The newest addition to her blog is  Sparkle Beauty Styling services where Erin offers different packages to help you answer all of your beauty questions and learn to find your sparkle (we all have it, sisters, but sometimes we need some help finding it again!!)
Thanks so much, Erin, for sharing so much with us… Pam and i left knowing that we were going to make some pretty immediate changes to our skin care…bring on the Vitamin C!!! We're super excited to start planning an evening with Erin where our followers can come and have skin care "de-mystified" even more…it's going to be great!