Monday's Sweet Start is more a reflection of a sweet weekend we had.
Being a part of the team that hosted the Matthew's House Gala on Saturday was an honour. An incredibly full evening of food, entertainment, golfing, bidding wars, photo booth fun and fireworks. Phew! Looking at the peaceful rolling hills of the Mt. Lehman Winery today, it's almost like it never happened! Looking foward to sharing more of the entertaining/decor/food details with you but right now…well, i'm just plum pooped!
Real Housewives of the Vineyard meets June Cleaver??? i dunno..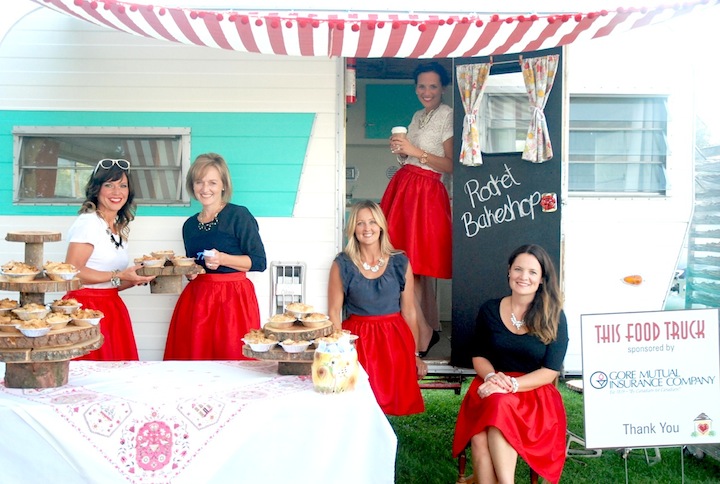 By the end of the evening…the handheld pies, ice cream sandwiches and one last Starbucks were a very necessary pick-me-up for "clean up" energy!! Thank you, Jason and Megan of the Rocket Bake Shop and to the Starbucks Mt. Lehman store..AMAZING!