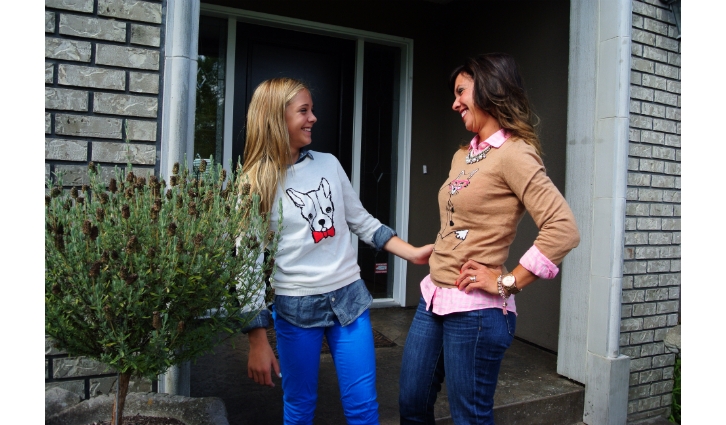 Last year it was all about the owl!!  Owl phone cases, ceramic owls, owl sweaters….everyone was crazy, including me, for these wise feathered friends…well, sorry Mr. Owl, your monopoly is over this season and the fashion world has embraced all sorts of furry creatures!!
Berkeley and I have very different styles…usually.  We were just at Old Navy at HighStreet and they have  line of graphic, light weight sweaters with quirky animals or cute sayings and……we both loved them!  Berks and I each picked our faves and this is how we styled them…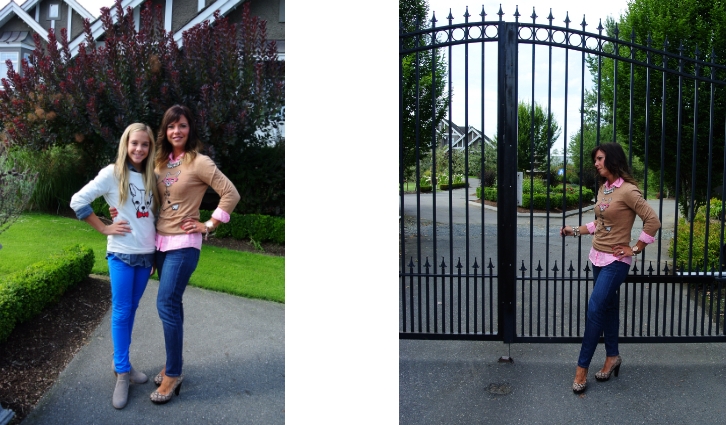 I am particularly fond of the fox…sly, smart and sleek.  Berkeley, on the other hand, is obsessed with bulldogs!  We aren't planning on adding any furry friends to our family any time soon, so this sweater will have to do!   I paired my sweater with a basic skinny jean and heels and Berkeley added a pop of color with colored denim and more comfy booties.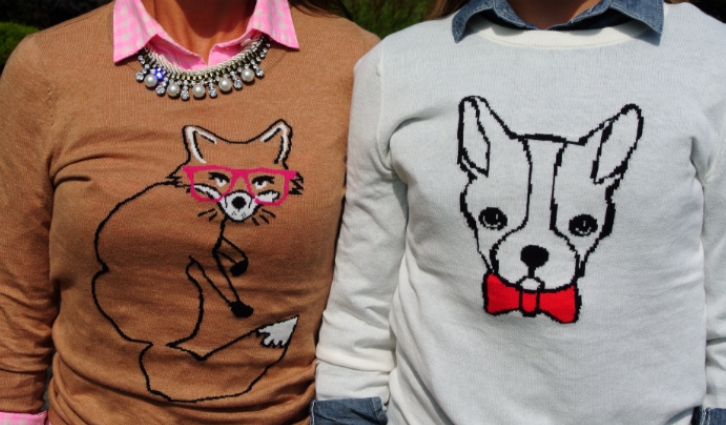 And, you can never go wrong with adding some bling!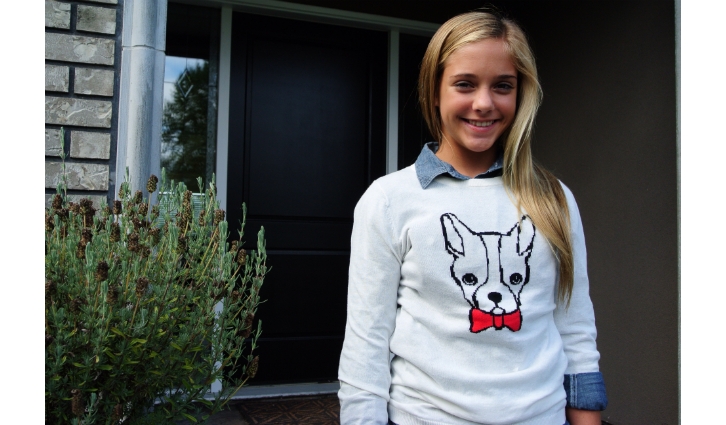 A lightweight button down works really well under these sweaters.  Berks opted for a chambray one.  I wore a light white and pink checkered button down to add some pattern.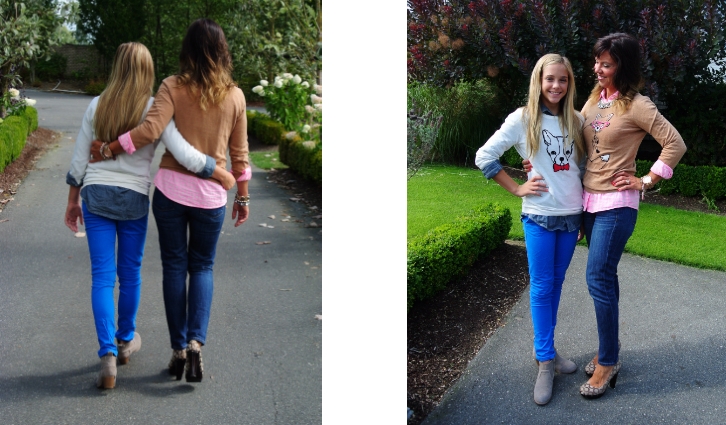 These graphic sweaters are available at Old Navy in store or online for $27.94
Today, Berkeley starts high school….ahhhhh…at MY old high school….how weird is that??  So my mini me is following in my footsteps.  I am so proud of her and wish her heaps of fun, joy and success as this new adventure starts!!!