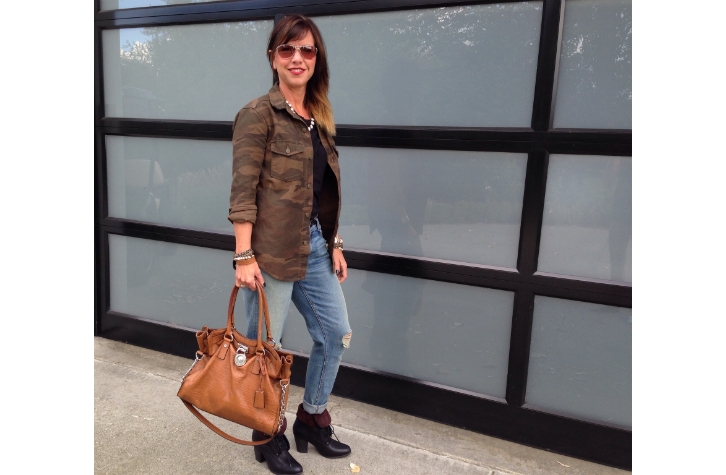 The start of fall was really marked by a change in the weather here on the West Coast.  It's actually given me a chance to wear some of the steals that I've found at discount outlets…can you say Nordstrom Rack and Saks Off Fifth….during the warmer months.  I love to scour the clearance racks for off season finds!  And yesterday I pulled an outfit together with a military feel, realizing that almost every item was one of those great buys!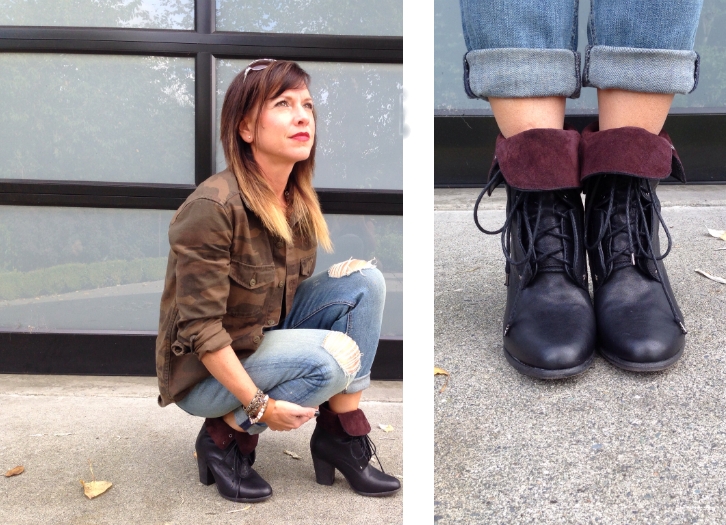 Another thing I tried with this look was a switch in makeup.  I opted for a lighter eye and a bolder lip. I hate to even include links for these outfit pieces as I only paid full price for the military shirt from Aritzia, and that was really well priced and the handbag, which was a gift from hubby three years ago (a classic!)…the rest were bargains….even the black James Perse tee.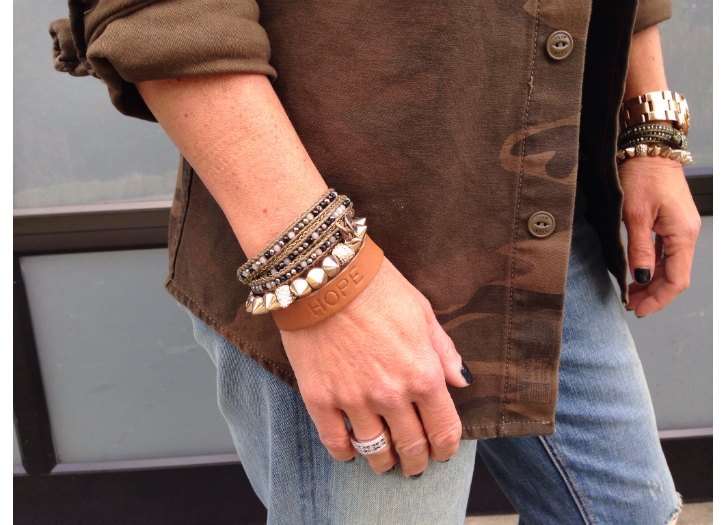 You can amp up any outfit with a little bit of arm bling-bling!  The spike bracelets were from Nordstrom Rack and the Chan Luu wrap bracelets were a steal on HauteLook.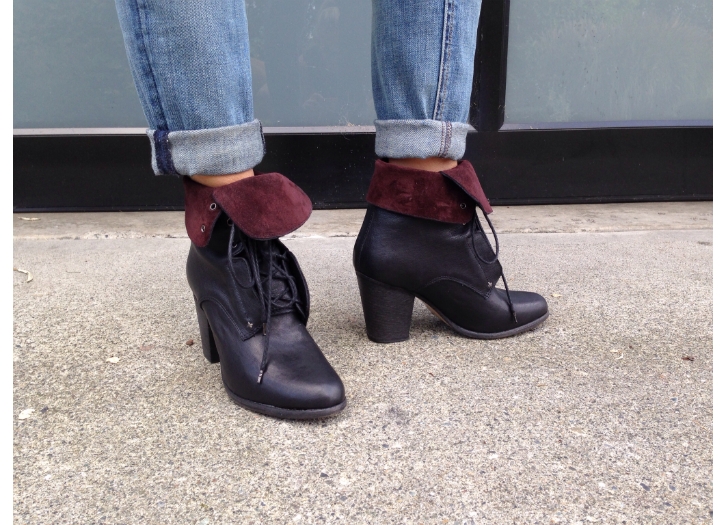 Ok, when I found these Rag & Bone combat booties at Nordstrom Rack I seriously did the Molly Shannon high kick in the middle of the store.  Regularly $550, I paid a mere $80!!!  I literally got an adrenaline rush when I spotted these beauties.   Now I did buy them off season back in March…I wore them for the first time yesterday, but I'd say this bargain was well worth waiting to wear!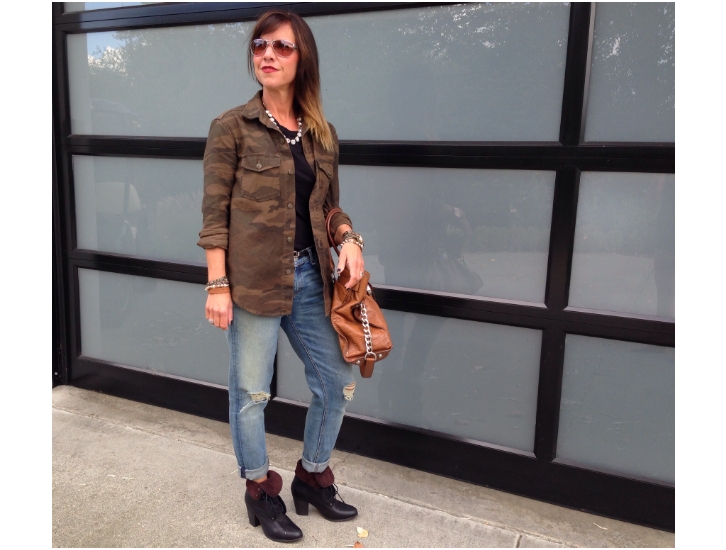 So, here are a few links for the pieces, but look in discount outlets…you can find a lot of on trend and fashion staples at seriously great prices!
 Michael Kors Large Hamilton Tote in "Luggage" (similar)
Artizia TNA Otago Blouse in "Boulder"
Rag & Bone/JEAN Boyfriend Jeans (similar)
James Perse Casual Tee in "Black"
J. Crew Factory Necklace in "Crystal"
Chan Luu Cross Wrap Bracelet (similar)
Rag & Bone Miles Lace Up Booties (similar)