As promised, here is a recap on the design details that formed the glamping theme for the 2013 Matthew's House Gala we were a part of last weekend. The venue was absolutely glorious and i can't imagine a more perfect setting. The Mt Lehman Winery is in a word: stunning. Rolling hills of both vineyards and perfectly manicured lawns give way to the mountains in the distance. Sigh…just beautiful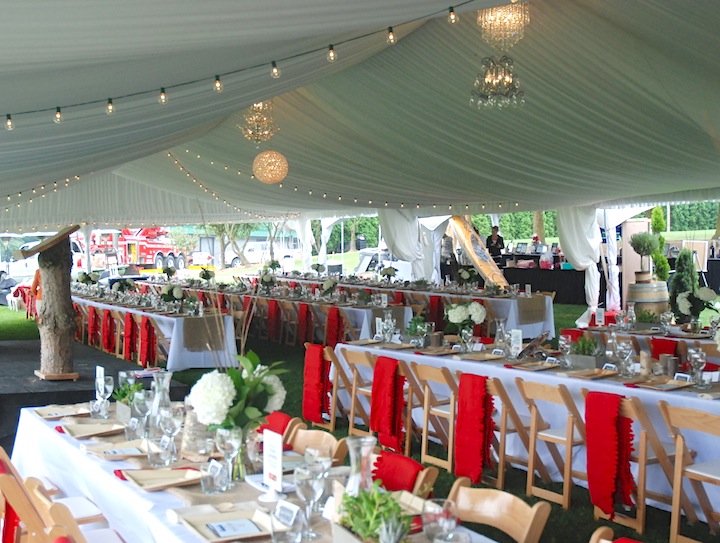 Held under a canopied tent, guests ate long table style…we think it not only fit the more laid back theme, but offered a more community style of spending the evening, mingling with more than your typical round table groups.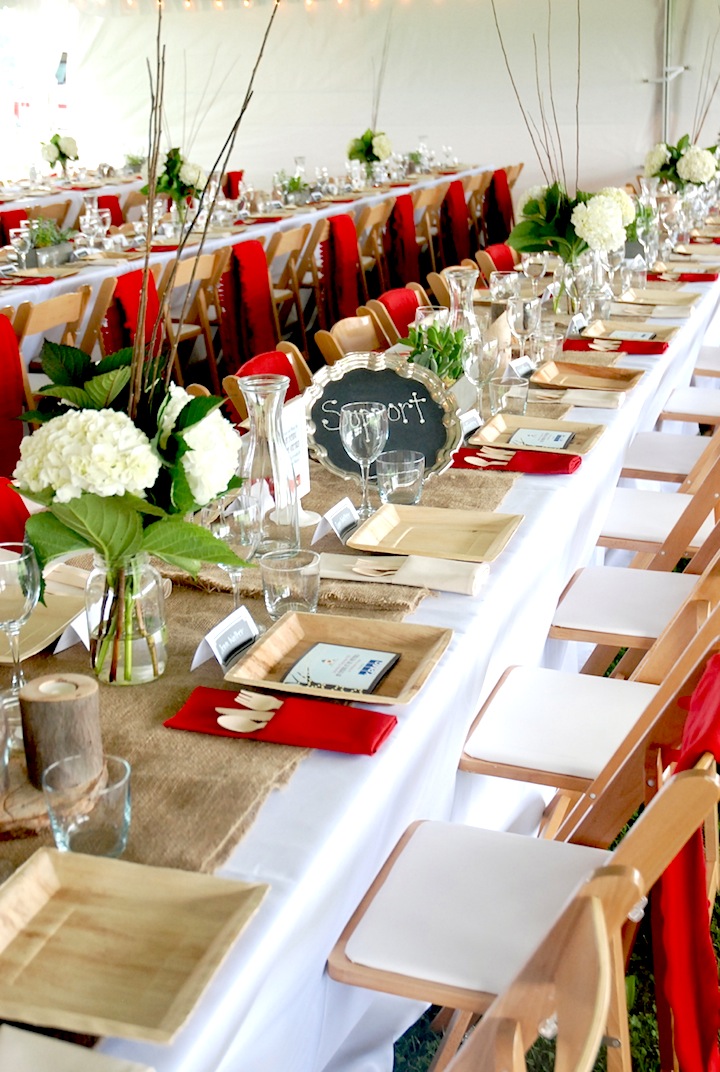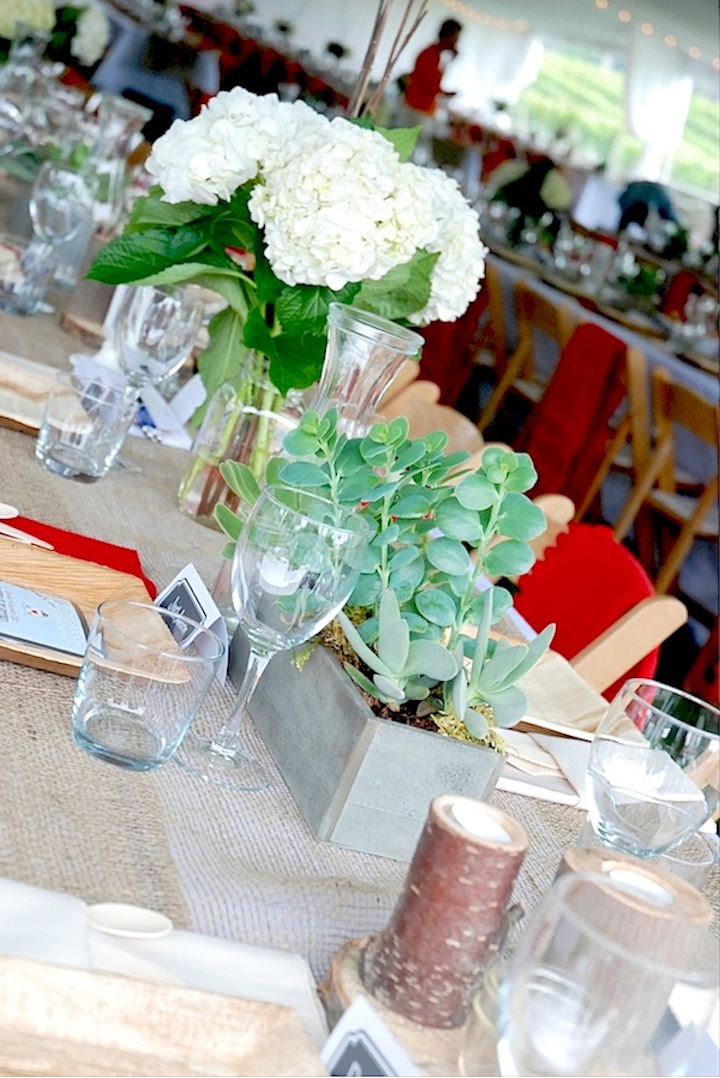 Cozy red blankets for keeping the crisp evening air at bay…as well as to take home as a momento of the night. Chalkboard labels served as place cards for our guests (thank you Staples!)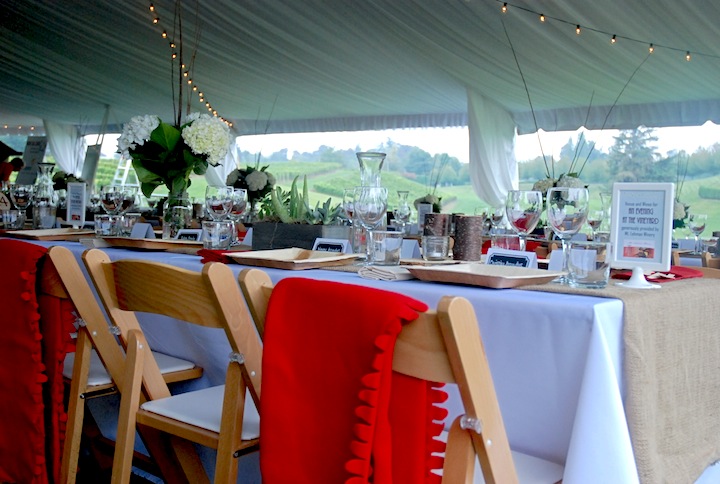 Strung globe lighting set the outdoor theme (Down the Aisle). To add just a touch of glamour, Steve's Lighting supplied us with some "sparkly" lighting….ok, if this was in my tent on a camping trip, i might camp more often!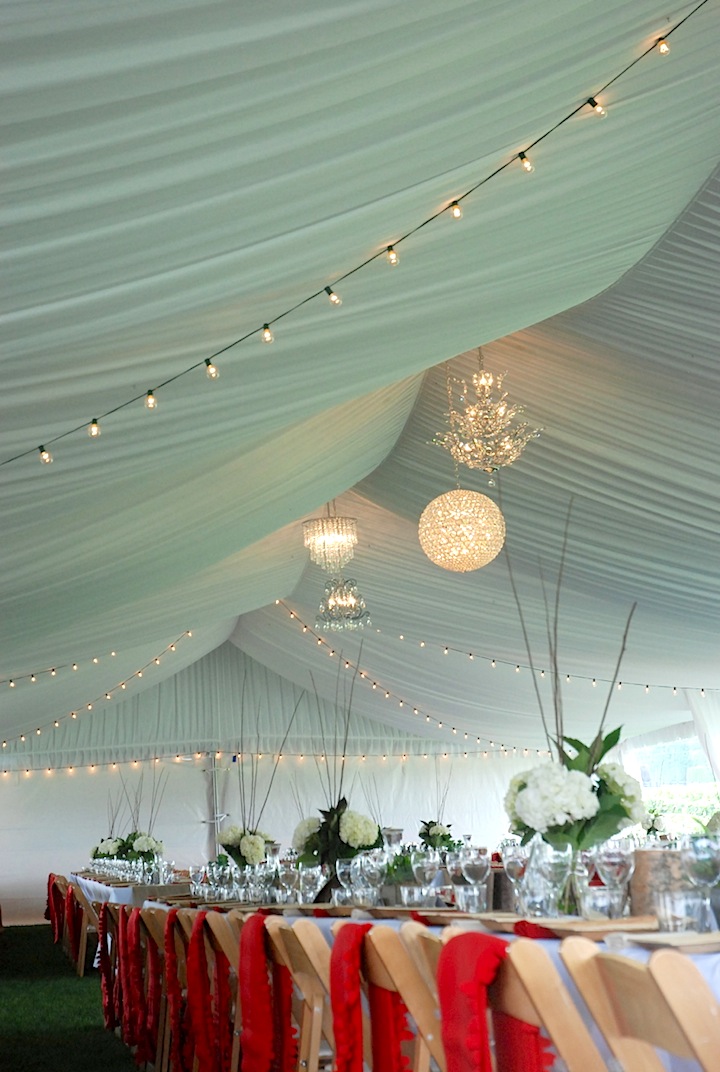 Mason Jars with festively coloured paper straws ready for the cocktail welcoming our guests. Mason jars have to be one of the most charming (and inexpensive) alternatives to using regular glassware. Keep a collection and you  might just be surprised how many purposes you'll find for them!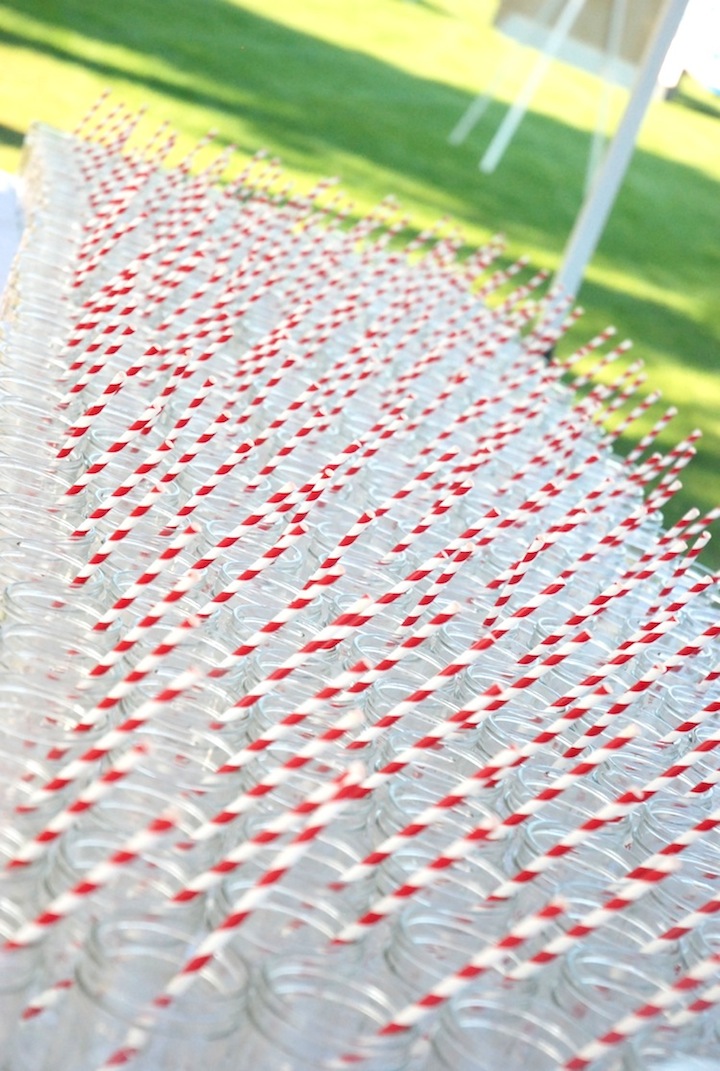 This handmade sign was a cute little reminder for our guests to take advantage of the evening…there was lots to do!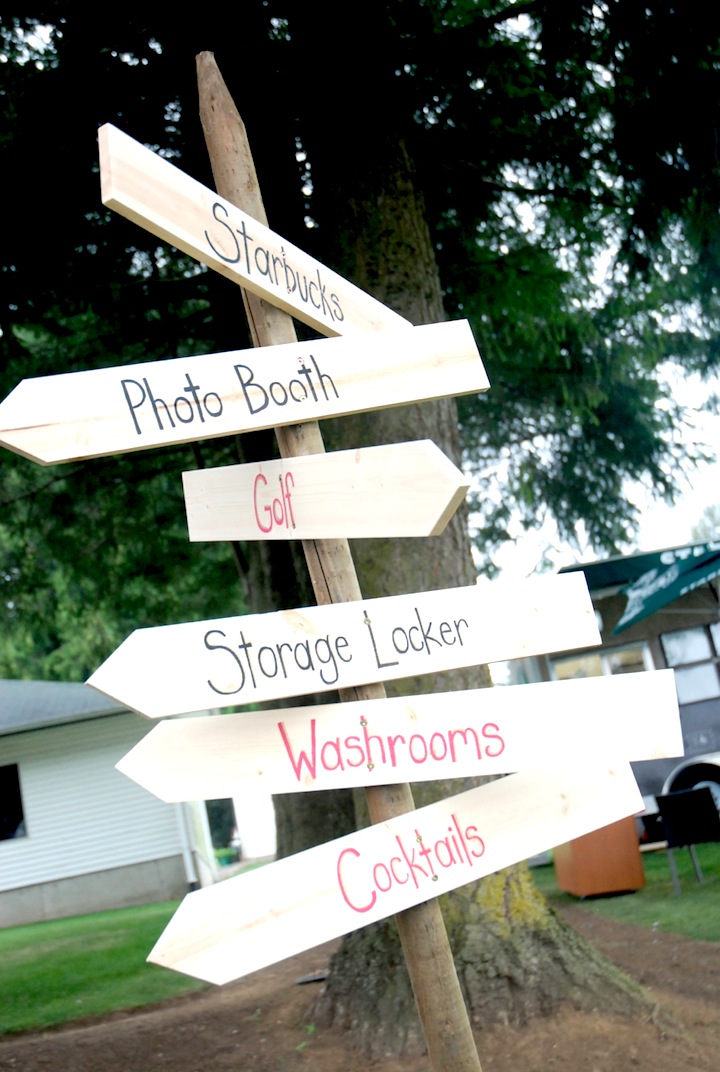 Spruce Collective, a local boutique of all things vintage and lovely, generously supplied items for us to create a lounge area for guests to relax, enjoy their Starbucks and take in the surrounding beauty.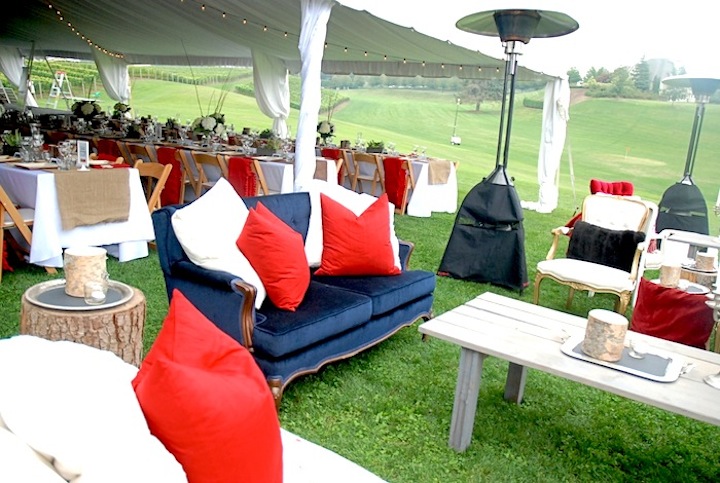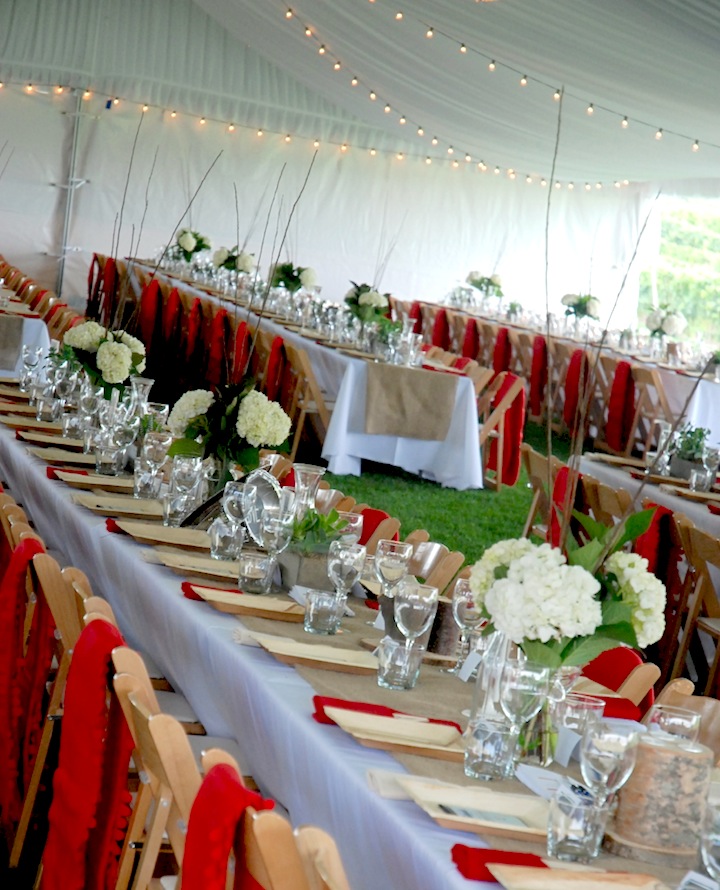 Casual arrangements of hydrangeas with branches added, as well as little succulent boxes preserved sight lines and added that touch of greenery.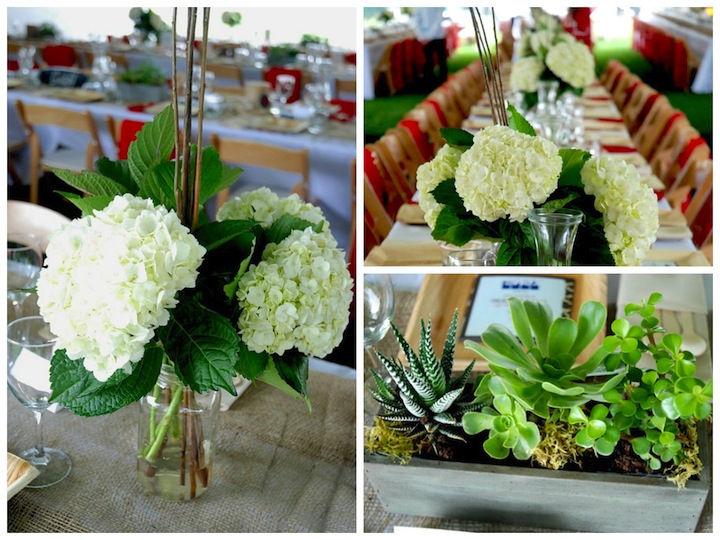 Wood details were used in generous supply to give a warm, comfortable and rustic feel. Alit, the candles made for a glowing tent. Vintage silver trays had their surfaces covered in chalkboard paint so little messages of love and hope could be spread.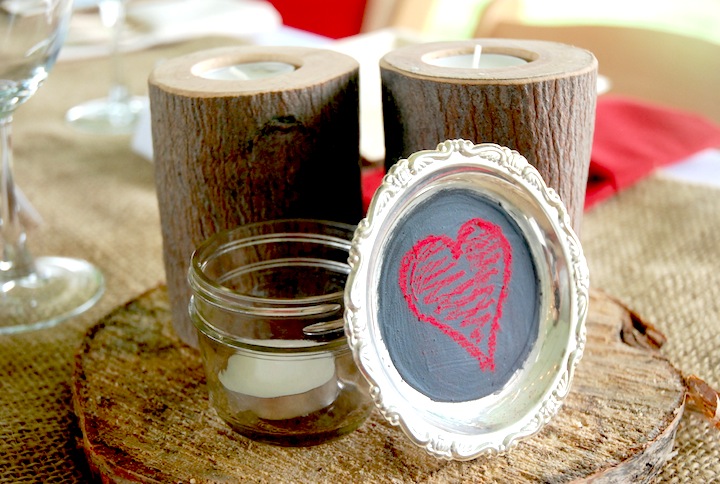 This was a hit. Big time. Starbucks on site offering drinks of your choice the whole evening long. Not only did they bring their coffee…they brought their A Game and won everyone over with their enthusiasm and generosity! Hey hey HUGE shout out to the Mt Lehman Starbucks!!!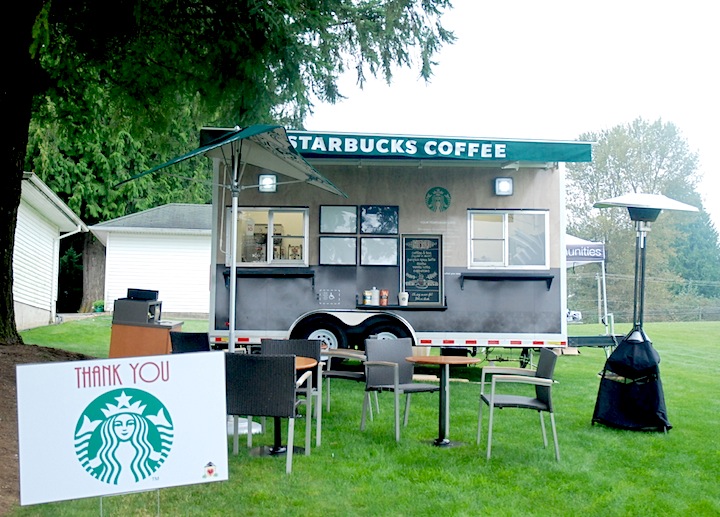 A seasonal salad both amazing in colour and flavour was generously served by Brambles Bistro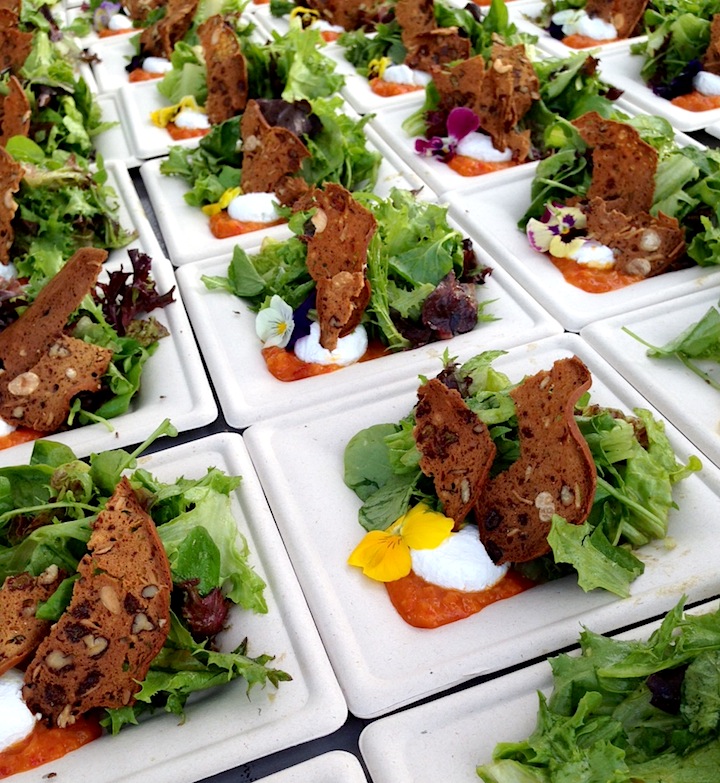 For a unique culinary experience (ok..and for some really downright awesome food!) we had our own mini food truck fest. Vij's Railway Express, the Roaming Dragon, Tacofino, Reel Mac and  Cheese and the Rolling Chef served up crowd favourites: from fish tacos to pork belly sliders, the food was outta sight!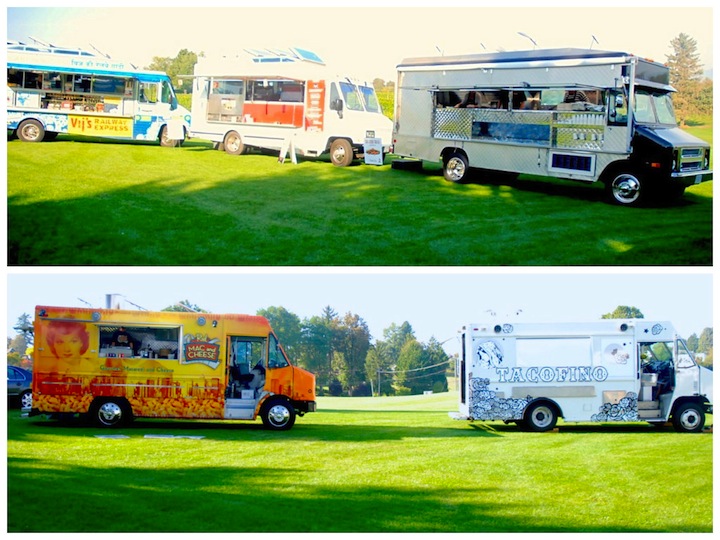 The Rocket Bake Shop finished the eating extravaganza with handheld apple pies and their famous "Moo-wiches". Yep, chocolate chip cookie ice cream sandwiches. Paired with a Starbucks americano and we're talking heaven. Right here on earth. Plus, if they don't have the cutest trailer on the face on the planet!!!!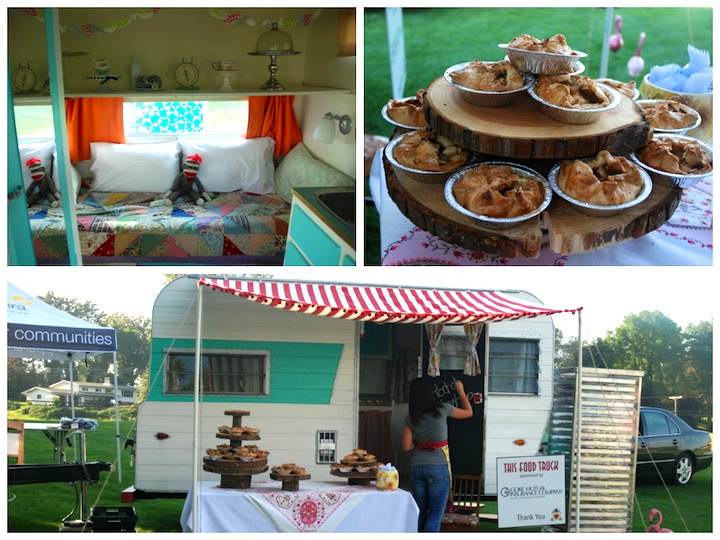 Each women was gifted with a treat box of sorts….up to them if they wanted to share with anyone!! It was filled with some delightful gifts: Matthew's House sugar cookies (by Pam MacGregor), Belgian chocolate (by ChocolaTas), Gourmet Handcrafted Marshmallows (by Milsean), a gratitude bracelet (by Jenn Fenton), a Starbucks gift card and our musical guest, Andrew Christopher's CD.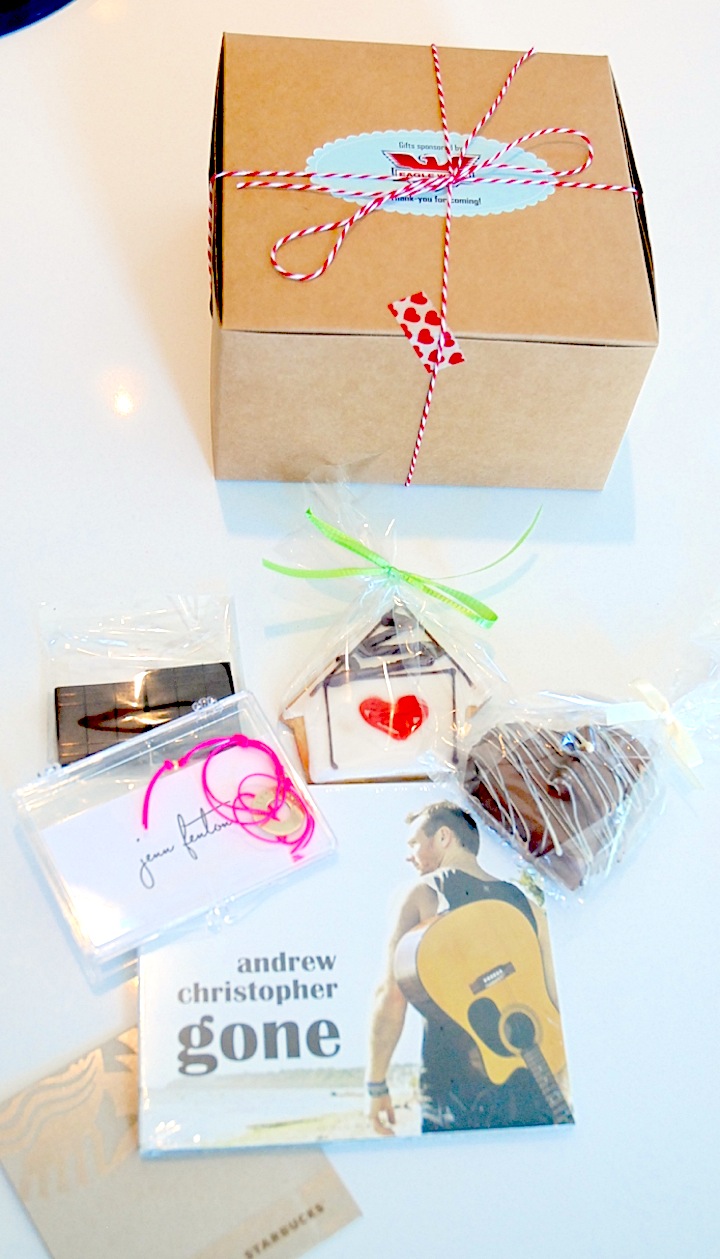 Red wasn't only worn by us gala girls…these shoes are Matthew's House "Red"…love it.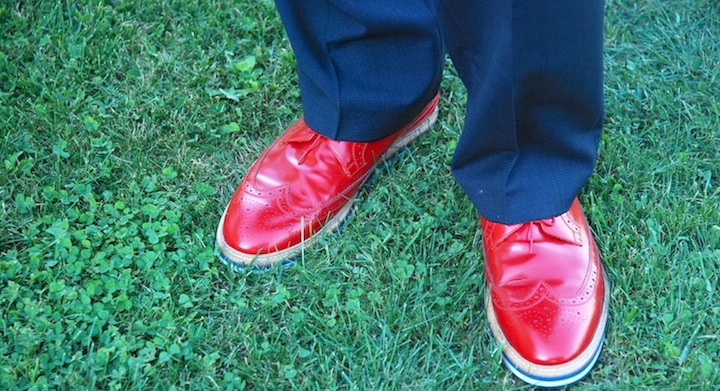 What an honor to be part of an amazing group of people…c'mon..FRIENDS that have worked this past year to make this night happen!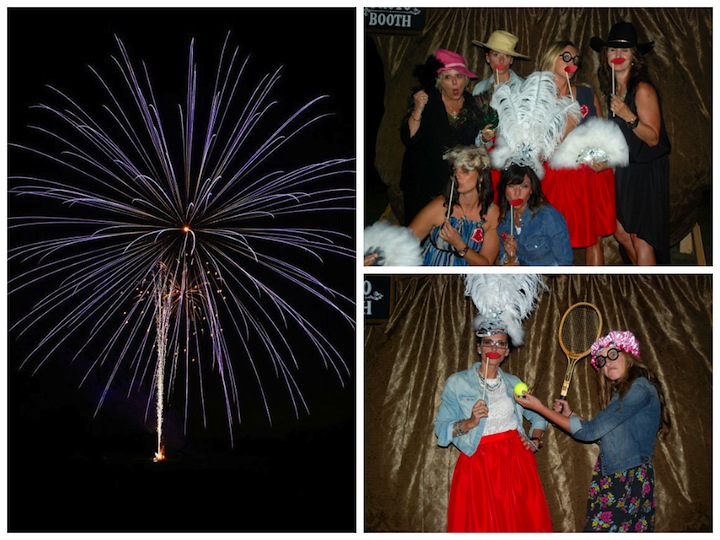 Firework image courtesy of Revival Arts who joined us for the evening to capture details large and small. Their talent and creativity produce amazing photos…every time.
The only thing missing was the little boy who inspired this evening. Matthew would have been smiling. I'm pretty sure of it xo