i am pretty excited to share today's post with you. This recipe is going to knock your socks off…it's that good!
The last number of weeks we have found ourselves in the epi-center of tryouts…one of them being hockey. It's always a challenge to feed our guy, Lincoln, with healthy snacks that are quick to grab, filling and most importantly, taste really good. One thing Lincoln does do, is get excited about food that he deems AWESOME. Well, pretty much i was promoted to rock star status with these homemade protein bars! i have to thank fellow hockey mom, Caryn, for sharing this recipe with me..and ultimately all of you. Hockey or not, this is an incredibly healthy snack that has fast become a favourite in our house!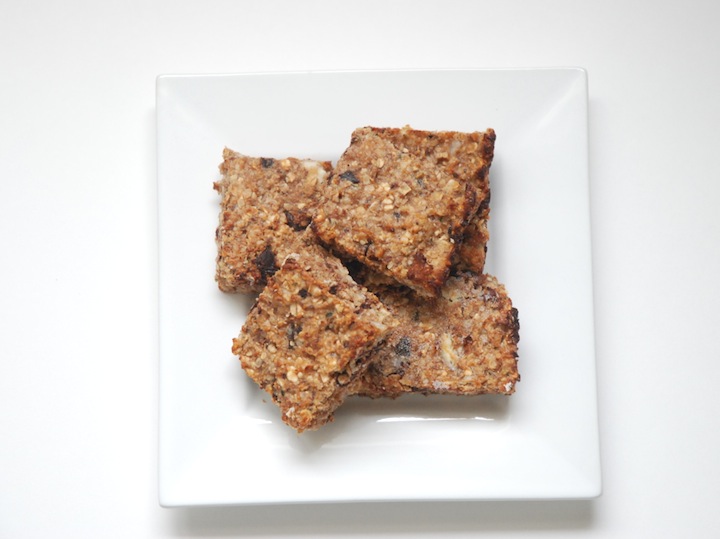 In the first bowl, combine the dry ingredients. This recipe is chock full of good stuff…protein powder, rolled oats, oat bran, wheat germ, hemp hearts, flax seed. You may have to do a grocery shop to get you started, but once you have these ingredients on hand, you'll be ready to keep them protein bars coming!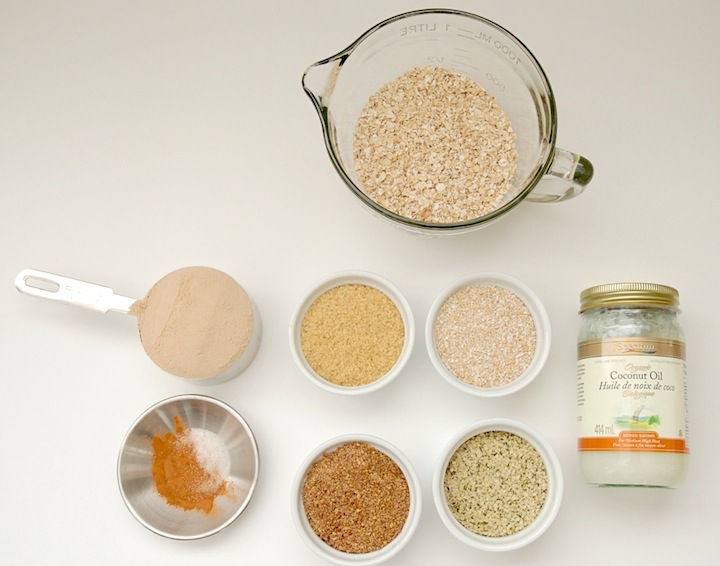 In a second bowl, combine the yoghurt, agave/honey, melted coconut oil, and chocolate.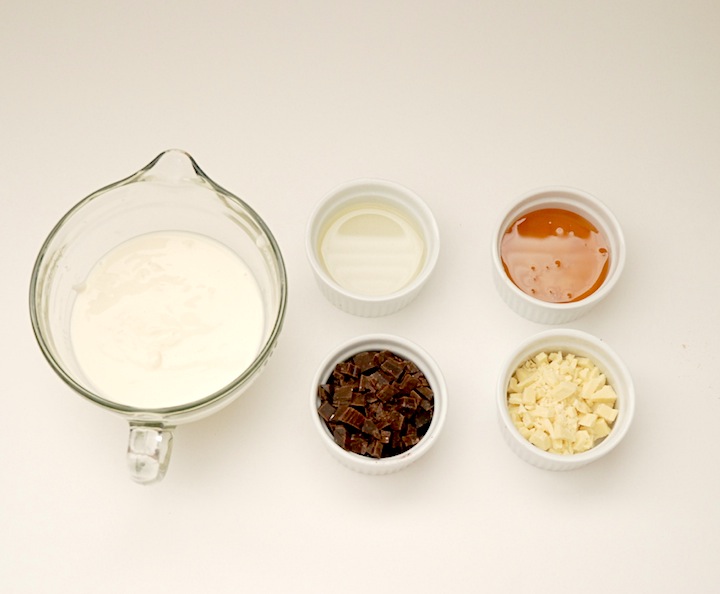 Combine the dry and wet ingredients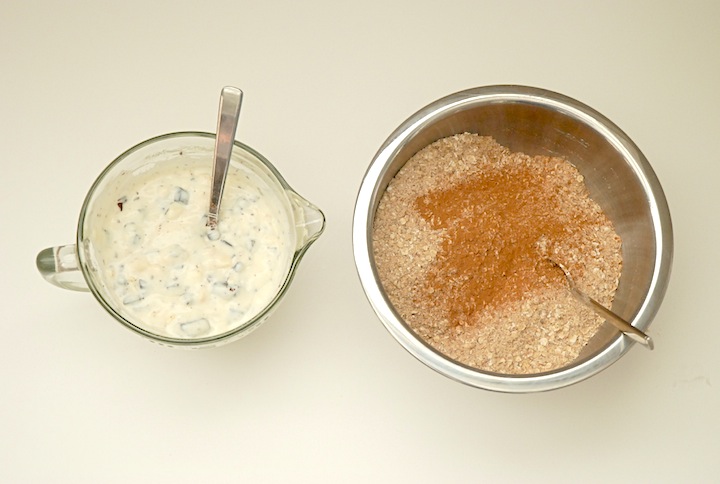 Bake for 15 minutes in greased pan and then let cool completely.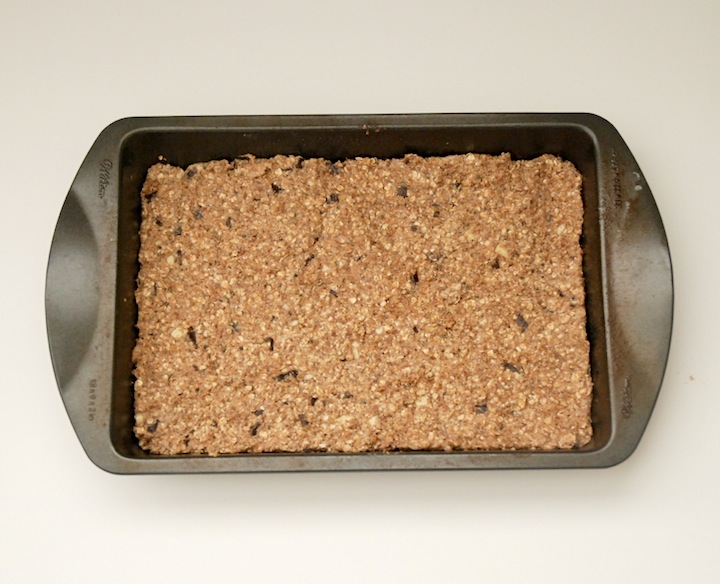 Once cooled, cut into squares and bake an additional 15 minutes on a cookie sheet….next time i'll remember to use a nicer looking cookie sheet for you all to see..eeks!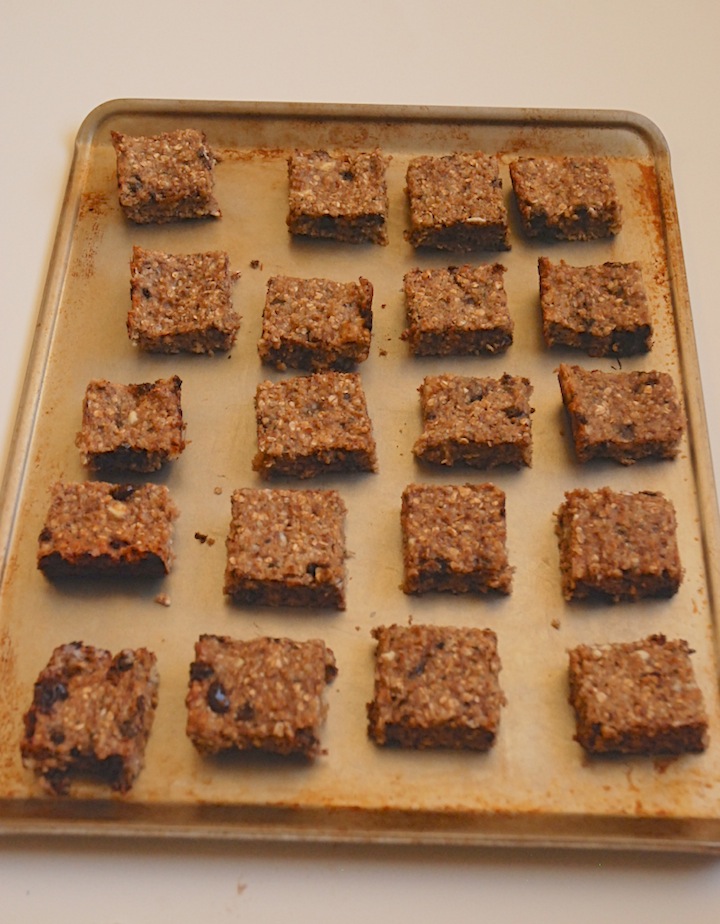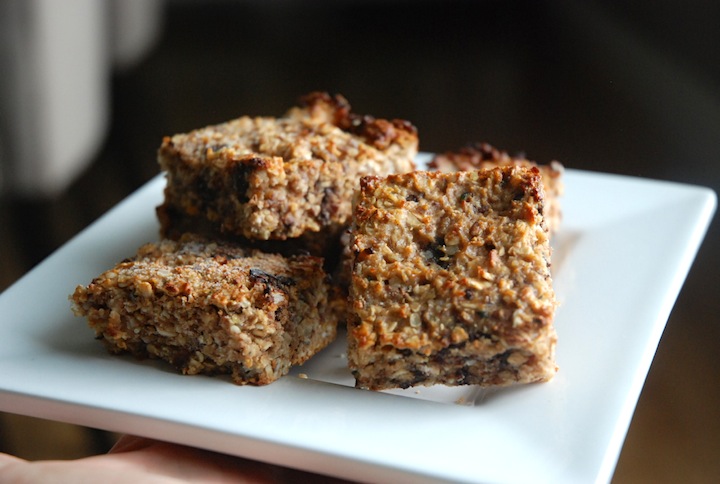 Caryn suggests storing the protein bars in your freezer and taking them out as needed. I've gotta add that i personally think these taste even better frozen..my kids agree!
Homemade Protein Bars 
Preheat oven 350
Mix the following dry ingredients in a bowl:
1 c protein powder any flavor: vanilla, chocolate, chocolate mint, chocolate peanut butter, etc
2c rolled oats
1/2c ground flax seed **i bought the flax seed and used my magic bullet to bring it to ground form
1/2c wheatgerm
1/2 oatbran
1/2c hemphearts
Pinch of Seasalt
Cinnamon to taste
In a second bowl, mix the remaining ingredients:
1/2c honey or agave nectar
2c greek yogurt (I use 1c krema vanilla and 1c plain greek)
1/4c melted coconut oil
2tbsp olive oil
1/2c dark choclate chips
1/2c white choclate chips
Combine the two bowls and mix together with your hands. Pour batter into a 9×13 pan greased with coconut oil. Bake for 15min. Take out and let the bars completely cool. Cut into whatever size you want and place on cookie sheet and bake again for 15 min. As ovens vary, check the bars often…once they start darkening around the edges take them out.  Store in the freezer and pull them out as needed.