Many of you know that i finally completed my home office (still pretty happy about that!!). And while it's totally functional, i couldn't resist the Poppin line of office supplies that i stumbled upon at Chapters.
Love the simple, clean designs and bright colours. Is it silly that i got all excited about having all orange pens to work with??
I snapped up the pens (12 for $12) and a modern white stapler ($14)…and might just have to go back for some other accessories that i can't stop thinking of… great price point and colourful aesthetic.. you can't go wrong!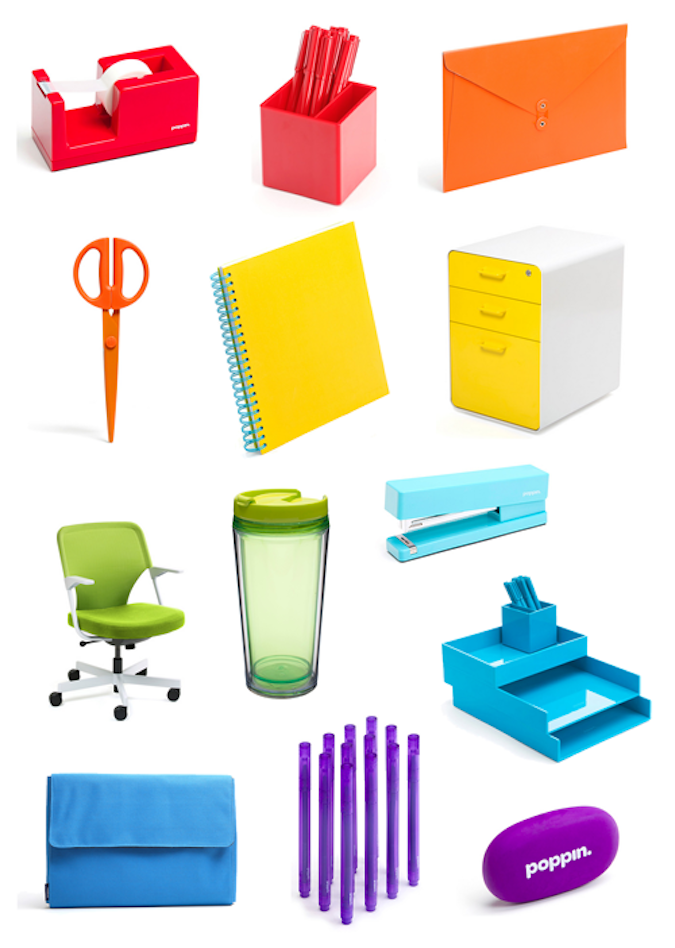 image via