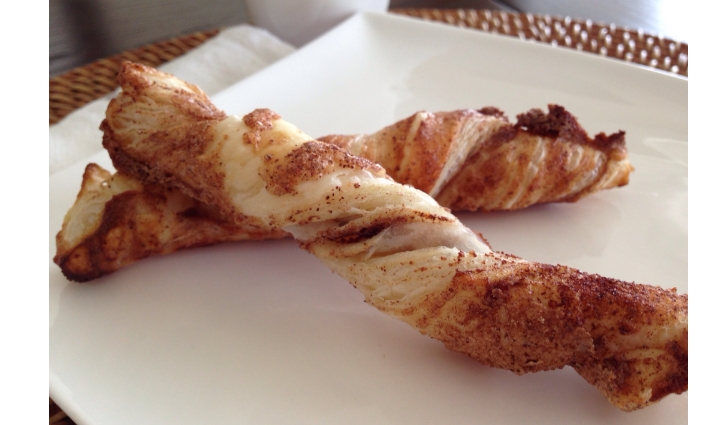 If you saw the recipe for the blueberry crostata (click here), I promised another recipe to use up the rest of your puff pastry….here it is!  My kids LOVE the cinnamon twists from Starbucks, but unfortunately, only certain stores carry them and not consistently.  I tried to make them myself, and according to my kids, they are the best!! Well, I'll take a compliment when I can!!  They are actually pretty easy and fast to make.
Cinnamon Twists
Ingredients
1/2 package of puff pastry, thawed (I thaw mine in the fridge overnight)

1/2 cup sugar
2 1/2 tablespoons cinnamon
1 egg
1/4 cup milk
Preheat oven to 375F.  Place a piece of parchment paper onto a rimmed cookie sheet.  Mix the sugar and cinnamon together and put into a rimmed dish or pie plate.  Beat the egg and milk together and put into a rimmed dish or pie plate.
Sprinkle flour your rolling surface as well as the rolling pin and roll the puff pastry out to approximately 12 inches by 12 inches.  Cut the dough lengthwise in half and then cut each half into 6 strips (so you should have a total of 12 strips).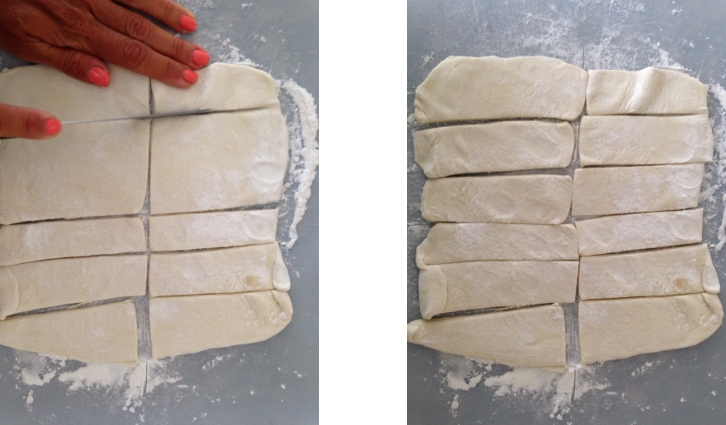 Dip each strip into the egg mixture (both sides) and then into the cinnamon sugar (both sides).  Twist the strip and place on baking sheet.  Place strips one to two inches apart.  Bake for 10-12min.  Let cool slightly before removing from cookie sheet.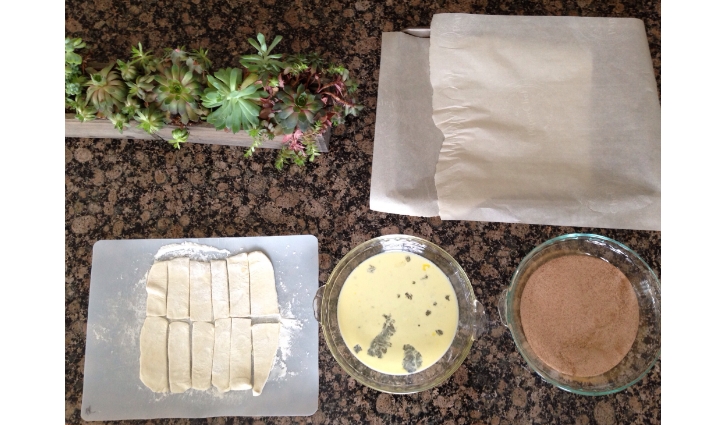 Ready to start dippin' and twistin'!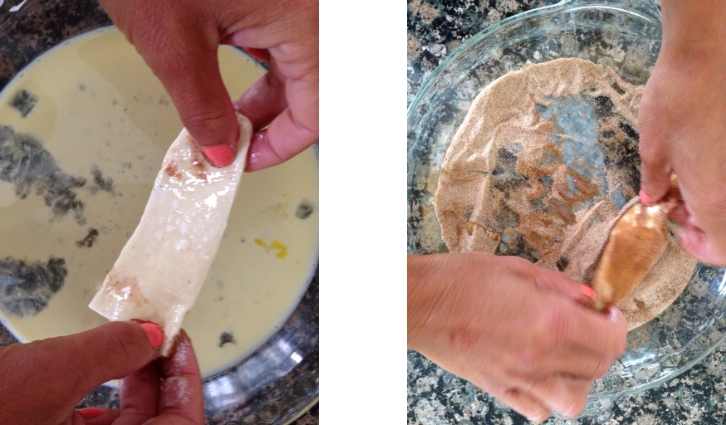 Ready to bake!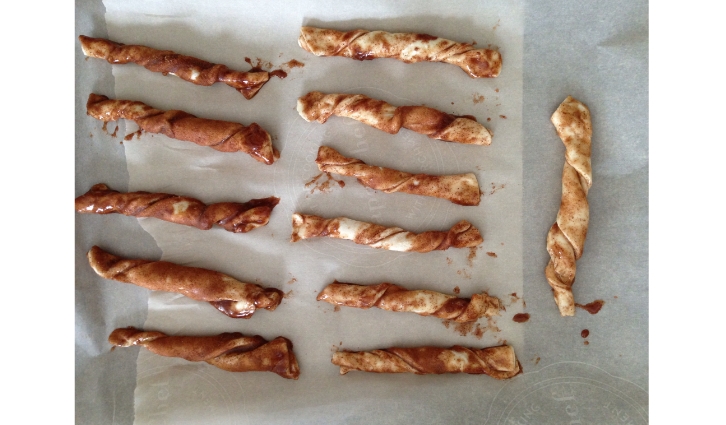 Cinnamon twists are perf served mid-day with coffee or tea….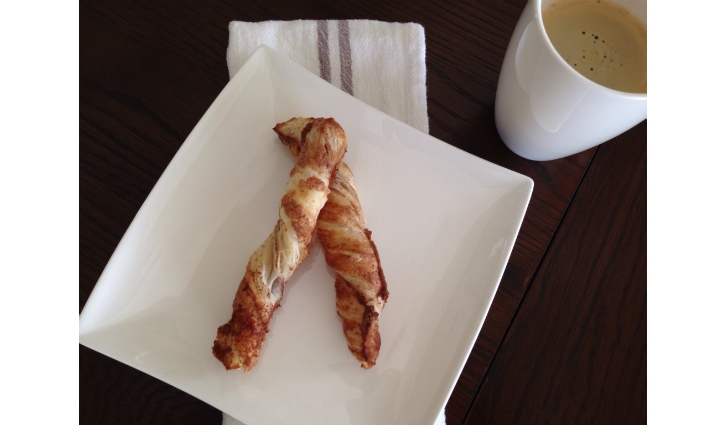 Or packed into your kids' lunches!  Ouch…yes, I said it…kids' lunches….sorry!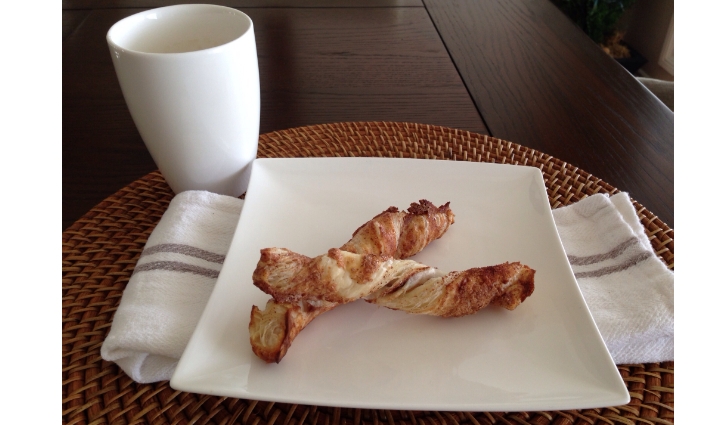 Enjoy!